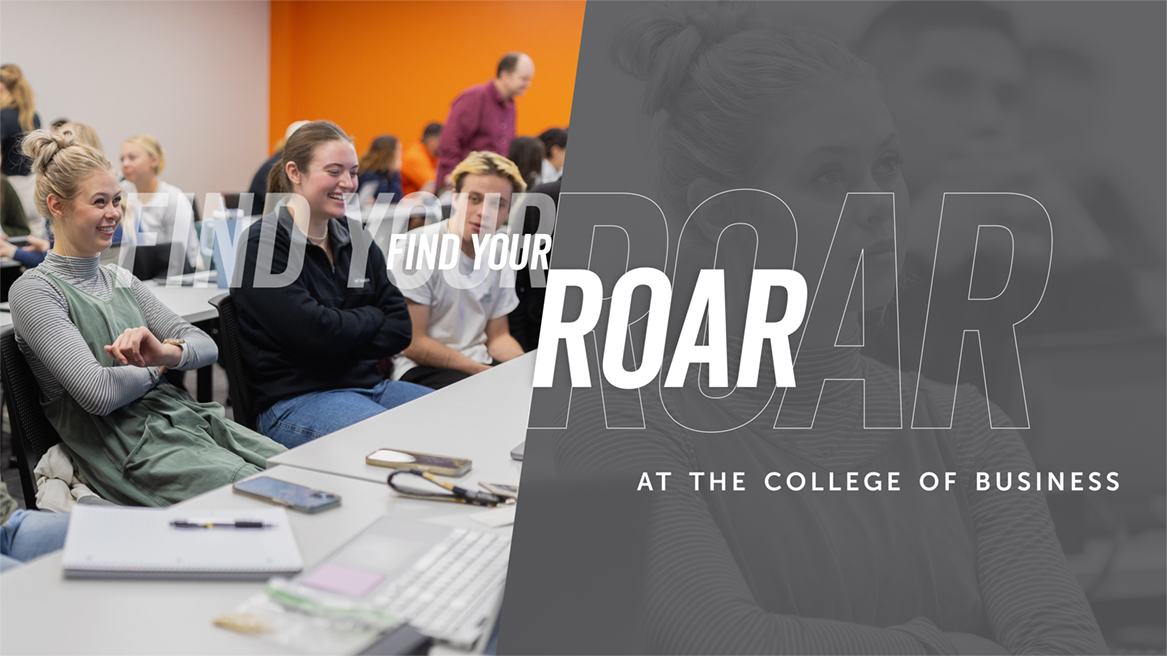 Idaho State University is more than an institution granting degrees. Idaho State is your opportunity to learn and grow. It's where you can open the doors to your full potential. It allows you to discover who you are, what you can do, and grants you the means to reach for the best version of yourself. We are here to leave an impact on your life, to open your mind and guide you to greatness. As an ISU graduate, you are our legacy; you are the reason we are here. Find your ROAR at Idaho State, because you are capable of anything.
This is who we are, this is our LEGACY...

As a first-generation college student, Derek Schwabedissen faced the parental pressures to pursue a career in a field that didn't fit. But, through the support and guidance of his professors, Derek found his place now working as an account manager at the largest Idaho-based accounting firm, Cooper Norman.

Although Kayla never questioned whether or not she would go to college, she did face the uncertainties of not knowing how to pay for her education or what field she should pursue. Kayla's education started out difficult as she juggled four jobs and school. But, her challenges were overcome when she found the internship program where she gained full-time employment after graduating.

Growing up on a rural farm 15 miles outside of Burley, Kristal Searle was raised with a strong work-ethic and the desire to uncover her full potential. Today, Kristal serves as the Chief Financial Officer for a major gas station chain, Stinker Stores.

Jesse returned from a mission unsure of what his future would hold. Getting married and starting college in the same month, he found his ambition in the vast opportunities made available through ISU. Today, he is a part-owner of MedMan in Boise.
A stay-at-home mom for 17 years, Holly was uncertain of her ability to continue her education two decades after graduating college. Once entering the MBA she found that her capabilities were greater than she realized. Today, Holly serves as the Treasurer for the city of Blackfoot in Idaho.

As a first-generation college student, Abe was inspired to attend college by his parents' stories and hard-work. As Mexican immigrants, Abe's parents grew up with little opportunities for a good education and strongly supported their children's opportunity to learn.
For DJ the opportunity to learn through experiential activities helped him to realize what truly motivated him from a career stand-point. Today, DJ is a part-owner and Chief Operating Officer of Snake River Long-Term Care Pharmacy.