Leadership Center Faculty
Our faculty have been trained by some of the most prestigious institutions in the country, including Gonzaga, Oklahoma State University, Rugers, and Auburn University. They're skilled at building upon existing and emerging theories and demonstrating how those theories can be applied in a practical business context. They are also active researchers and have been published in the Harvard Business Review, Academy of Management Review and The Journal of Personal Selling and Sales Management.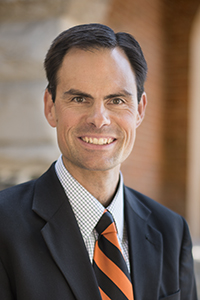 Alex Bolinger, Ph.D.
Idaho Central Credit Union Endowed Professor of Management
Office: BA 433
Ph.D., University of Utah
MBA, Idaho State University
MA, Idaho State University
BBA, Idaho State University
Dr. Bolinger's research interests focus on groups and teams, negotiation, entrepreneurship, and employment in service professions. His work has appears in the Academy of Management Review, the Academy of Management Discoveries, Organizational Behavior and Human Decision Processes, and the Harvard Business Review, among other outlets. Bolinger also serves on the review boards of the Academy of Management Discoveries and the Academy of Management Learning and Education and he is an associate editor of the Journal of Management Education.
Bolinger has extensive experience teaching executive education for organizations throughout the state of Idaho. At ISU, he teaches advanced courses in leadership, negotiations, teamwork, and decision-making, as well as the Introduction to Business course for first-semester undergraduate students. An advocate of active learning, signature learning experiences, and student engagement, Bolinger regularly teaches an Honors course on collaborative creativity in which students have worked together in teams to write and publish several books documenting local history. Students in his classes have also participated in the "Make-a-Wish Challenge" to raise money for local children facing life-threatening illnesses in partnership with the Make-a-Wish Foundation of Idaho. He and Dawn Konicek have served for nearly a decade as co-advisers for teams of ISU students competing in the International Collegiate Business Strategy Competition.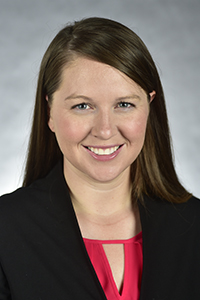 Iris Buder, Ph.D.
Associate Dean, MHA Program Director, Associate Professor of Economics
Office: BA 537
Ph.D., University of Utah
MS, Auburn University
BA, Auburn University
Dr. Buder teaches undergraduate courses in the economics of health care, labor economics, microeconomics, econometrics, mathematics for economics, and economic issues. Her research interests in the area of health economics include analyzing the economic costs of diseases, conducting cost-effectiveness analyses for public health interventions, and researching health disparities. Her research interests in the area of labor economics include labor market disparities, occupational prestige, and wage disparities. She currently serves as a board member for Health West Community Center and enjoys spending time biking or hiking in her free time.
Tyler Burch, Ph.D.
Associate Professor of Management
Office: BA 444
Ph.D., University of Washington
MS, University of Washington
MAcc, Brigham Young University
BS, Brigham Young University
Dr. Burch's primary research interests include individual psychological withdrawal and embeddedness in an organization, the work-family interface, employee voice and pedagogical techniques. Dr. Burch is passionate about teaching courses related to organizational behavior, loves the outdoors, and is enamored with his wife Erin and their three children.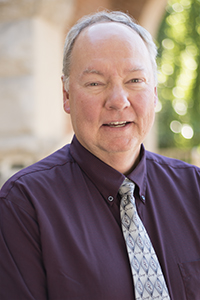 Steve Byers, Ph.D.
Department Chair of Economics and Finance, Professor of Finance
Office: BA 432
Ph.D., Texas A&M University
MBA, Indiana University
BA, Indiana University
Dr. Byers teaches graduate and undergraduate courses in corporate finance, investments, financial institutions management, and healthcare finance. He is a consultant in the areas of corporate finance and valuation. He frequently conducts executive development in-house programs for corporations. Prior to becoming a professor, Dr. Byers worked in corporate finance at NCR Corporation and Bristol-Myers Squibb. Dr. Byers teaches abroad at Iceland's Rekjavik University MBA program where professors from some of the best American, Canadian, and European universities teach much of the curriculum. Dr. Byers served as an officer in the U.S. Navy onboard nuclear submarines prior to his career in business.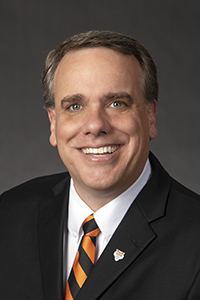 Shane Hunt, Ph.D.
Dean, Michael C. Ruettgers Professor of Marketing
Office: BA 206
Ph.D., Oklahoma State University
MBA, University of Oklahoma
BBA, University of Oklahoma
Dr. Hunt's research interests include professional selling and sales management, logistics and marketing education. Dr. Hunt is the recipient of the 2010 National Inspire Integrity Award from the National Society of Collegiate Scholars, the 2010 Lt. Col. Barney Smith Award as Professor of the Year and the 2015 Honors Professor of the Year at Arkansas State University, and the 2019 National Teaching Innovation Award from the Association of Collegiate Marketing Educators. His research has appeared in The Journal of Personal Selling and Sales Management, The Journal of Business Logistics and he has been invited to present to numerous organizations including the American Marketing Association and the National Conference in Sales Management. After completing his MBA at the University of Oklahoma, Shane went to work for a Fortune 500 company in Tulsa, OK and spent eight years working as a pricing analyst, product manager, and business development manager overseeing numerous Mergers and Acquisitions initiatives before completing his Ph.D. at Oklahoma State University.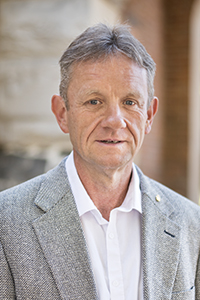 Greg Murphy, Ph.D.
Professor of Management
Office: BA 443
Ph.D., University of Houston
MBA, University of Houston
MS, University of Central Texas
BA, Weber State University
Dr. Murphy's research focuses on strategic management and entrepreneurship. Examples of recent research include a study of diversification in small firms and a study of factors related to interest in taking a course in entrepreneurship. Dr. Murphy has taught graduate and undergraduate courses in strategic management, as well as undergraduate courses in entrepreneurship and business ethics.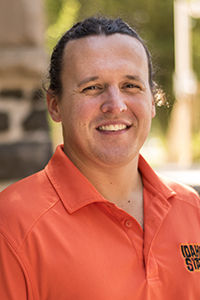 Alex Rose, Ph.D.
Associate Professor of Marketing
Office: BA 536
Ph.D., University of Arkansas
MA, University of South Carolina
BA, University of South Carolina
Dr. Rose's research interests revolve around social forces in the marketplace, with an emphasis on market structure, automation and market evolution, and the dark side of consumption. Rose has taught courses across the marketing discipline from Principles to Branding and Consumer Behavior. In each of his courses, Rose's pedagogical strategy is focused on counter-intuitive insights, challenging conventional wisdom, and foregoing traditional classroom structures.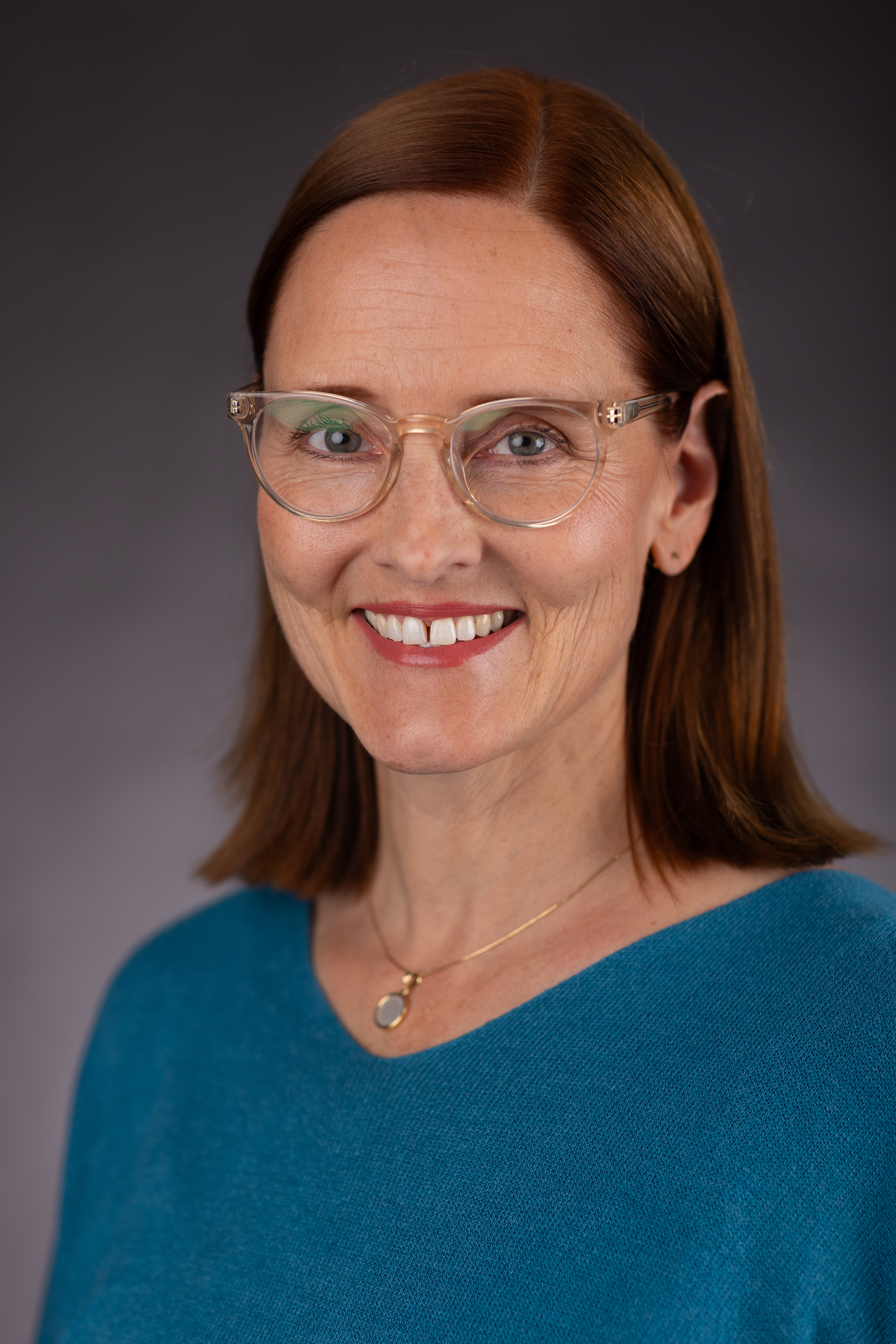 Ann Swanson, MHA, MSG
Region V Director, Small Business Development Center
Office: BA 328
Ann Swanson is the Director of the Region V Small Business Development Center at the ISU College of Business. In this position since 2015, Ann is responsible for helping local businesses grow and improve their bottom lines. SBDC services are free and include business plans, capital formation, marketing plans, employee hiring, and buying / selling a business. See details here: https://idahosbdc.org/.
Ann began working in web communications in 2000. Her career includes web development and marketing director at Portneuf Regional Medical Center; marketing director at Idaho State University College of Business, and owning her own small business. She has two Master's Degrees from the University of Southern California and has been a marketing professor at Idaho State University. Ann joined the Idaho SBDC in 2011.
Neil Tocher, Ph.D.
Department Chair of Marketing and Management, Professor of Management
Office: BA 441
Ph.D., Auburn University
MS, Auburn University
BS, Gonzaga University
Dr. Tocher's primary research interests focus on the influence of social resources on entrepreneurial outcomes, the influence of human resource management practices on the performance of small and emerging firms, and case writing. Tocher has taught courses at the undergraduate and masters levels in entrepreneurship, venture consulting, strategic management, and organizational behavior.