Why attend ISU for Health Care Administration
Reasons why students choose the Health Care Administration Program at Idaho State University:
In its 40th year, the HCA program at ISU remains the only Association of University Programs in Health Administration (AUPHA) certified program in Idaho.
The B.S. in HCA degree includes a minor in business, thus enabling graduates to go on and complete a past-track MBA (with healthcare emphasis) in just twelve more months.
This non-cohort program allows students to matriculate whenever they meet the program's admission criteria, and pace their completion toward graduation on a full or part-time basis.
Full-time and adjunct faculty bring to the classroom the perspective and wisdom that comes from decades of practical healthcare executive management experience.
An even combination of classroom-based vs online courses enhances the availability and flexibility of the program, enabling more than 50% of students to work full or part-time while pursing the HCA degree.
The 4-credit post-didactic internship offers students real-world experience with many of the leading healthcare providers in Idaho.
Over 85% of undergraduate HCA students successfully go on to graduate school (usually MHA or MBA) or pursue entry-level positions in a variety of healthcare settings.
---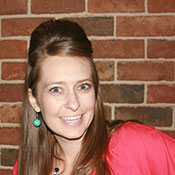 "Idaho State's Health Care Administration program showed through its courses that I can make a difference in my community and organization without having direct patient contact. I originally started as a Nursing major but changed my major after speaking with Dr. Tracy Farnsworth about ISU's HCA Program shortly after starting my journey at ISU. I learned that my decisions as an Administrator could not only make a difference in a single patients' life but numerous patients' lives at one time."
-Callie Jo Robbins
"The Idaho State University Healthcare Administration program set the foundation for my career - not only for my future positions as an administrator, but also the foundation to obtain certification as a Certified Medical Practice Executive (CMPE) through the American College of Medical Practice Executives. The program offers a well-rounded educational foundation for success!"
-Tiffany B. Mecham, CMPE, Clinic Administrator, Primary Health Medical Group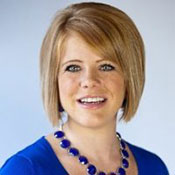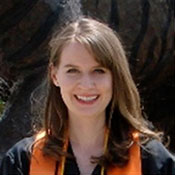 "The health care administration program at ISU gave me a comprehensive educational foundation to grow from as an early careerist. I am grateful for the opportunities (beyond required classes) that were available to me in the HCA program including: campus involvement activities, guest speakers, and networking events. "
-Kelsea Nester
"My experience in Idaho State University's Health Care Administration program can be described in one word, opportunity. I had the amazing opportunity to learn from world-class faculty and apply my education through a capstone internship. ISU's HCA program has opened countless doors that lead to a brighter future."
-Matthew Bloxham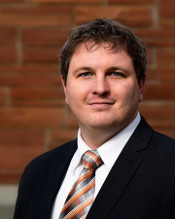 Contact Us
208-282-2842
Business Administration BA510
921 South 8th Avenue STOP 8020 Pocatello, Idaho 83209-8109