As Idaho's College of Pharmacy we serve all citizens of the state and are a national leader in telepharmacy services. The primary degree offered by the College is the Doctor of Pharmacy (Pharm.D.) that prepares students to become pharmacists. In addition, the college offers a Masters and a Ph.D. in Pharmaceutical Sciences. The Pharm.D. degree is delivered synchronously in Pocatello and Meridian, Idaho and Anchorage, Alaska.
We are fully accredited by the Accreditation Council of Pharmacy Education through 2025.
The ISU College of Pharmacy trains caring and collaborative pharmacists and scholars while valuing integrity, access, inclusiveness, collaboration, intellectual curiosity, and accountability. Our student outreach programs win national and regional awards and our NAPLEX pass rate remains highly competitive
The College of Pharmacy was founded by Eugene O Leonard in 1920 at the Idaho Technical Institute in Pocatello, Idaho and was the first college at Idaho State University. We will celebrate our centennial in 2020.
See why Idaho State University College of Pharmacy should be your first choice for pharmacy education!
What's Happening at the College of Pharmacy?
College of Pharmacy Graduates Eight Members of Same Family
You might say pharmacy runs in the family at Idaho State University...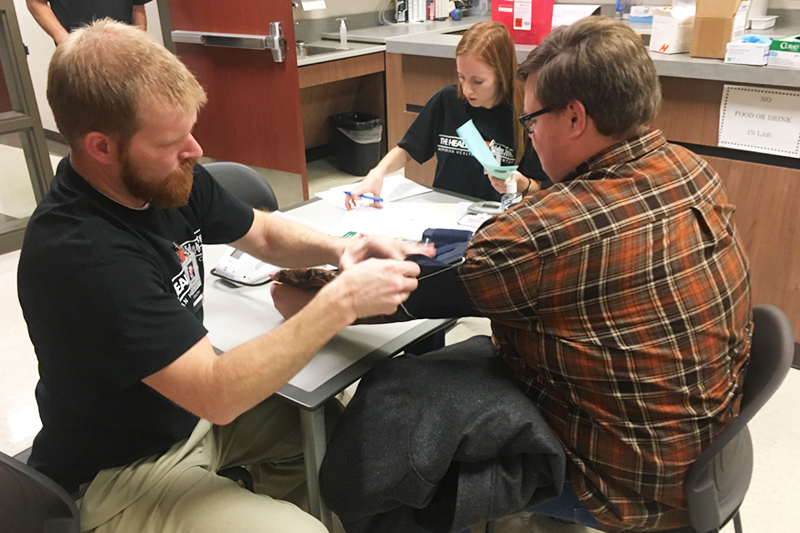 Dr. Jared Barrott Researching Cancer Drugs to Treat Rare Tumors in Children and Teenagers
After more than eight years of research training and education, a scientist at Idaho State University's College of Pharmacy is ready to...

College of Pharmacy Student Awarded United States Public Health Service Excellence Award
Melvina Lake, a second year pharmacy student at ISU, has been awarded the Excellence in Public Health Pharmacy Award...