The College of Arts and Letters was founded in 2010 with one goal in mind: students first.
We currently offer 24 undergraduate degree programs, and 13 advanced programs. These degrees prepare our students to excel in an ever­changing world. The academic possibilities we provide are endless! As the largest college at Idaho State University, the College of Arts and Letters offers a variety of classes from languages, to theatre, to criminal justice, to communication, to psychology and more. We pride ourselves on giving our students real world experiences and opportunities. From the social sciences, to the humanities and fine arts, each program offers valuable education to enhance our students' growth.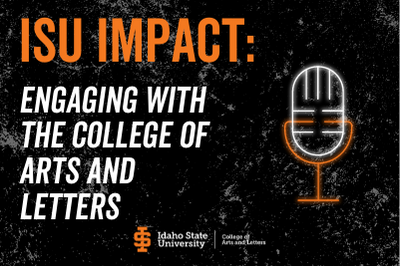 Listen in to KISU.org the third Wednesday of every month for new episodes about the exciting things happening at ISU within the College of Arts and Letters! ISU Impact explores the programs and initiatives in the College of Arts and Letters, and how the college is impacting students and our community at large.