ISU's Newest Class, ROAR 1199, Introduces Novel Idea to Teach Persistence
In ROAR 1199, ISU's first-year experience course, students got a surprising challenge early in the semester. They were asked to learn to juggle. While juggling is not the most conventional learning approach, it's being used to teach persistence, an important skill needed to navigate the college experience.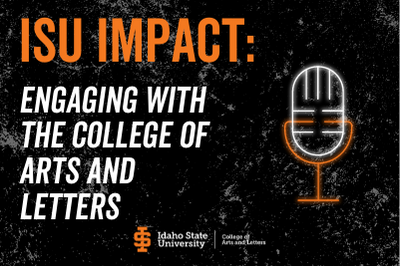 Listen in to KISU.org the third Wednesday of every month for new episodes about the exciting things happening at ISU within the College of Arts and Letters! ISU Impact explores the programs and initiatives in the College of Arts and Letters, and how the college is impacting students and our community at large.
Liberal Arts High
The College of Arts and Letters is proud to offer Liberal Arts High, a program where we send one of our outstanding professors to visit your classroom and provide your students with a taste of higher education.