"Not only did the CMP department prepare me for full time work at an agency right out of college, but the confidence to feel successful and valuable as I work!"
Nick Bringhurst, Class of '21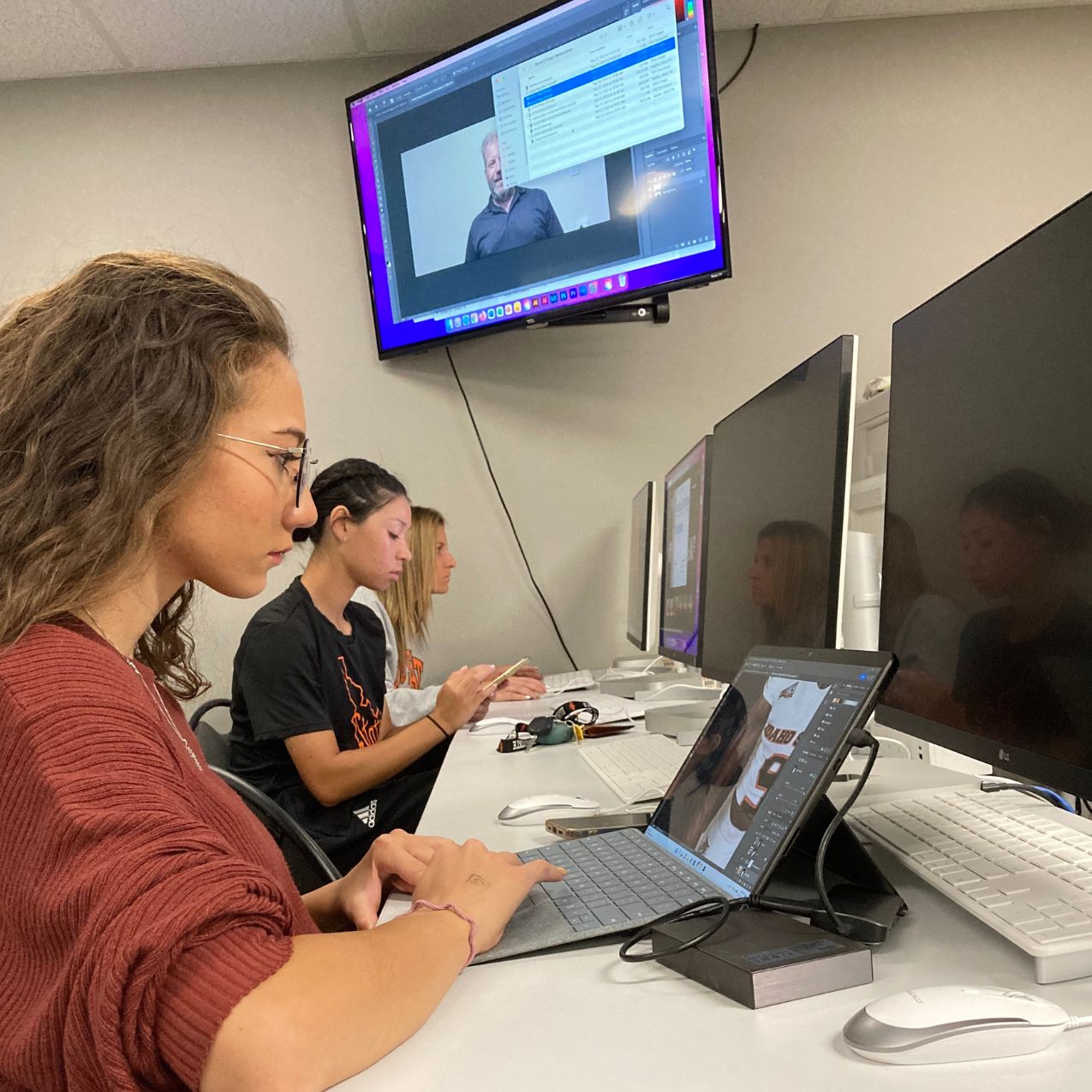 Explore Our Progams
We are thrilled to offer a dynamic range of programs and opportunities for students interested in communication, media studies, and persuasion techniques. Our department is dedicated to providing a stimulating learning environment and preparing students for success in the ever-evolving field of communication. These programs are designed to equip students with the necessary skills to excel in today's fast-paced media landscape.
Our offerings include
Corporate Communication

Multiplatform Journalism

Rhetoric, Media, and Social Change

Social Media and Digital Communication

Visual Communication
Explore Our Undergraduate Programs
Meet Our Faculty
Our department takes pride in its faculty, who are incredible scholars and practitioners in the field of communication. With their expertise, we offer a diverse and customizable curriculum that covers a wide range of topics. Our smaller program size allows for personalized guidance and hands-on experience, ensuring that you receive the support and mentorship needed to thrive. We are committed to providing engaging coursework that reflects the latest trends and developments in the field.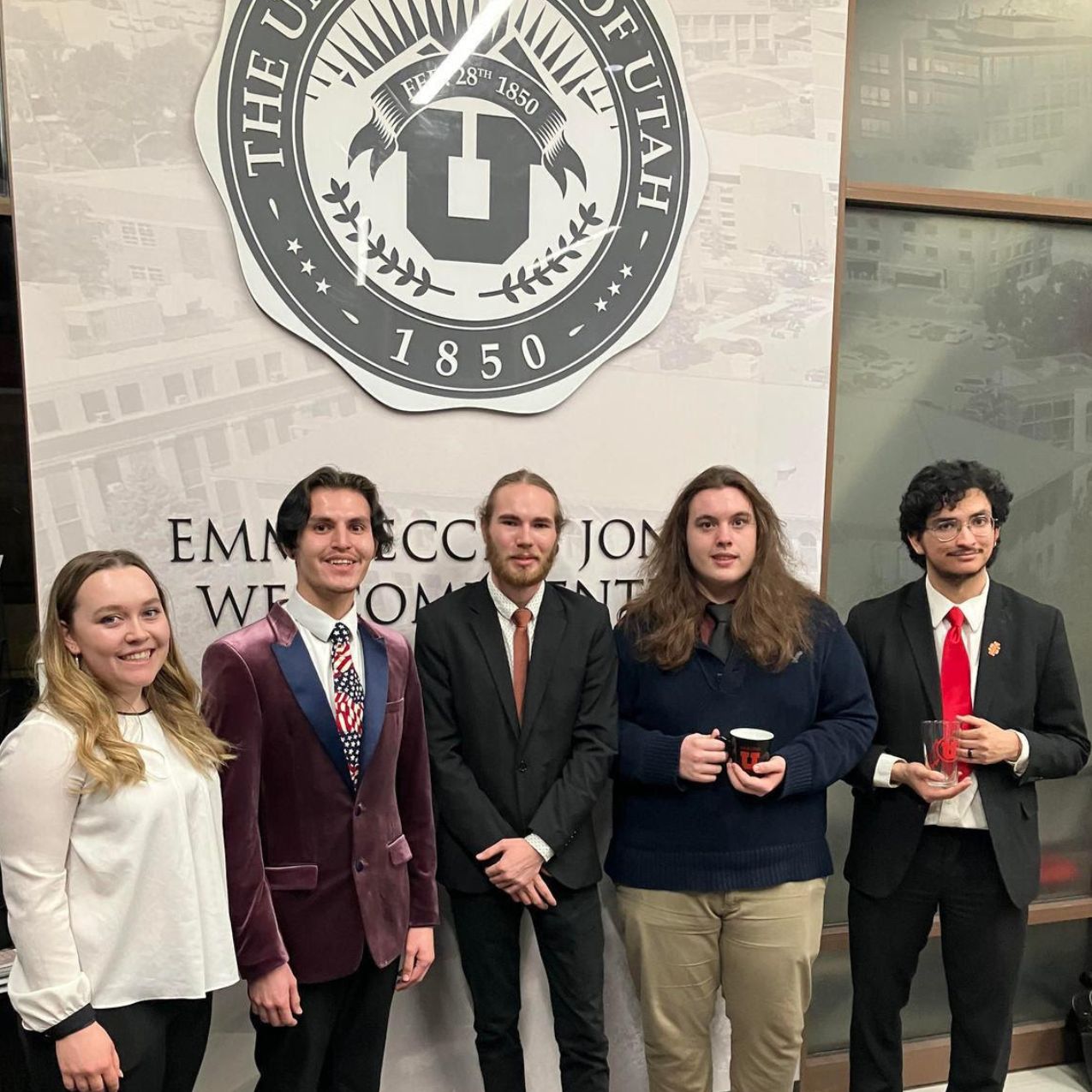 Life-Changing Opportunities
"My time with NSAC has been life changing. My work with this team has been the most valuable time in my college education, and the things we have accomplished have prepared me to move into the professional world with confidence."
Shayla Rowe | CMP Graphic Design Major | Class of 2023 | NSAC participant 2023
Corporate Communication
Choose from tracks in Advertising, Leadership, and Public Relations.

Prepare for a range of career opportunities in leadership, advertising, and public relations fields.

Gain skills for positions such as communications director, copywriter, digital advertising specialist, publicist, event coordinator, and more.



Multiplatform Journalism
Develop real-world experience in crafting articles, stories, and video narratives on important issues.

Acquire skills for versatile roles in the multi-skilled workforce.

Find career opportunities as a news editor, television anchor/reporter, magazine writer, sports broadcaster, and more.
Rhetoric, Media, and Social Change
Learn to analyze and create persuasive messages, speeches, and arguments.

Prepare for roles as a spokesperson, public affairs specialist, lobbyist, policy analyst, grant writer, development officer, and more.

Explore career paths in advocacy groups, non-profit organizations, government agencies, and political campaigns.
Social Media & Digital Communication
Combine content creation, storytelling, and branding with social media marketing and data analytics.

Gain skills in managing social media campaigns, making data-driven decisions, and driving engagement.

Pursue careers as social media managers, digital designers, content creators, consultants, and brand ambassadors.
Visual Communication
Choose from tracks in graphic Design or Photo-Video.

Develop skills for careers in advertising, photography, videography, web design, and more.

Explore roles such as graphic designer, videographer, multimedia journalist, and creative director.
Minors
Enhance your major with minors in advertising/public relations, communication, journalism, visual media, film studies, advocacy, or social media.

Expand your skill set and broaden your career options.

Customize your education to align with your interests and goals.
ROAR with us
We're happy to talk to you! Contact us at
Ready to declare a major in CMP? Send us an email at cmp@isu.edu with your name, Bengal Number, and the program you're interested in joining! We'll take it from there!
Declare A Major or Minor in CMP
Practical Experience and Preparation for Success
In addition to rigorous coursework, we provide numerous opportunities for practical experience. As a student in our department, you can participate in the Career Path Internship Program, which allows you to earn money while honing your skills in areas such as advertising, graphic design, and video production. You can also join our nationally award-winning debate team or advertising competition team and gain hands-on experience filming live sports events for ESPN+ on our sports film crew. We understand the importance of real-world experience in preparing students for success in the communication industry.
At Idaho State University, we understand the importance of creativity, innovation, and relevance in the field of communication. Our strategically integrated curriculum, engaging coursework, and supportive instruction ensure that you are well-prepared for lifelong success in the communication industry. We aim to develop critical communication skills and foster a broad understanding of the role of communication in today's global society.
Join us at the Department of Communication, Media, and Persuasion at Idaho State University, where endless possibilities await you. Explore the exciting world of communication education and discover the diverse career opportunities that await you in media and public relations. From exploring strategic persuasion techniques to conducting digital media and social influence research, our department offers a stimulating environment for growth and exploration. We look forward to welcoming you to our department and helping you embark on a rewarding journey in the field of communication.