COVID-19
The Idaho Museum of Natural History in communication with Idaho State University continues to monitor the COVID-19 outbreak. The safety and well-being of our entire community, including visitors, is our top priority. The University is strictly following guidelines issued by the Centers for Disease Control and state and local public health officials. Due to these guidelines, all Museum public activities are canceled until further notice.
Online resources all about Idaho
Idaho's History Online
A joint undertaking by the Museum and Idaho State University
The purpose of Trout in the Classroom is to raise awareness about Idaho's aquatic resources by providing hands-on learning opportunities for Idaho students. Trout in the Classroom encourages students to actively participate in the learning process. By observing and caring for trout, students gain an understanding and appreciation of a trout's life cycle and habitat requirements.
A full open-access to 3D models and images of our treasures. We have a wide range of fossils, bones and cultural artifacts from our museum and other institutions across North America. Come back often to see new material as we continue to scan and upload models!
The half-hour program features Peter Pruett, Zoo Idaho Superintendent, and Dr. Leif Tapanila, Director of the Idaho Museum of Natural History, highlighting how the Gem State's wild places have shaped Idaho's past, present and future. The show features regular segments on nature news and a fun fact.
March 26th episode learn about the 1983 Earthquake and fault that grew Idaho's tallest mountain, Borah Peak. Find an earthquake activity you can do with your kids.
Over 1300 3D models scanned and rendered by the Idaho Virtualization Lab.
Biological Diversity is essential to the health and stability of the natural systems that support human life. That powerful message animates the three-part series Treasuring Our Natural Heritage, which explores the importance of biodiversity in today's world. Part One: Understanding the Work of Nature reveals basic ecological concepts about the workings of nature and sheds new light on biological diversity. It does this by making meaningful comparisons between the natural world and the human economy. Ultimately, biological diversity is seen as a kind of "insurance policy," giving natural communities the greatest number of options for remaining healthy and productive in the face of inevitable environmental changes.
Upcoming Events
At this time, ALL Museum-sponsored events and gatherings of more than 10 people have been canceled or postponed through May 15. Our April Science Trek has been postponed to September.
Botany Field School 2020
Idaho State University/Idaho Museum of Natural History is offering a 2 week, 3-credit botany field class for summer, 2020.
Science and Research News
Dr. Brandon Peecook, Vertebrate Paleontology, is one of 30 co-authors on a recent publication with Proceedings of the National Academy of Sciences. "I was part of a research team conducting a meta-analysis on the disproportionate benefits of active learning – as opposed to lecturing – techniques in the classroom to student populations underrepresented in STEM fields," Peecook said. "We found significant results for grade improvement and retention in the discipline for key student groups. We're expecting this data to help drive large movements in pedagogy across the country."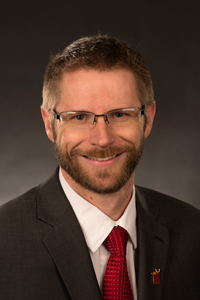 Dr. Leif Tapanila, IMNH director, recently published a paper with Benjamin Rendall that documents the remarkable recovery of marine life after the 360 million-year-old Alamo Impact near Las Vegas, NV. The Museum holds all the fossils collected on this project that took over a decade of field mapping and collecting by Tapanila's lab.
Idaho Museum of Natural History's buzzsaw sharks featured story in December National Geographic Magazine
Support the Museum
At the IMNH, our philosophy is all about discovery! Discovery through world-class, science-based programming that highlights the incredible life, earth, and anthropology collections we steward for the State of Idaho, its citizens, and our visitors.
Get involved in the following ways: