50th Anniversary of the NSF Crabtree Field School
September 12-13
$75/person or $20/student
This conference is a celebration of the 50th Anniversary of Donald Crabtree's 1969 NSF funded archaeology field school. This field school influenced a new generation of archaeology scholars, who in turn have influenced others in the field. This conference will host several original field school speakers highlighting work in their careers and reminisce on how Crabtree influenced their scholarship. Topics will include experimental archaeology, Paleoindian studies, and more! The conference will host a limited audience of 100 visitors. This conference will also culminate with all of the paper presentations turned into articles for the re-launch of the journal Tebiwa.
This conference hosted by the Idaho Museum of Natural History and co-organized by Dr. Michael Collins (Prehistory Research Project at UT Austin) and Amber Tews (Anthropology collections manager of IMNH). We will be celebrating the 50th Anniversary of the NSF funded field school that Donald Crabtree led which you all attended.
We would be honored if as many of you as possible could present on your current research and/or discuss and reflect on the impact Crabtree had on your lives. We are currently open for a total of 16 speakers. We will fill the remainder of slots with speakers in experimental archaeology and Paleoindian studies. We will have a limited audience of no more than 100 attendees. If you cannot attend, you are more than welcome to send a student or colleague as your proxy.
Crabtree Conference Speakers
Payson Sheets, University of Colorado Boulder
Albert Goodyear, SC Institute of Archaeology and Anthropology
Lucy Johnson, Vassar College
Harriet Blitzer, Buffalo State
Barbara Purdy, University of Florida
Daron Duke, Far Western Anthropological Research Group
Anne Smyrl, University of Montana
Loren Davis, Oregon State University
Vickie Clay, Far Western Anthropological Research Group
Larry Kinsella, Elsenpeter Productions
Amanda Hartman, University of Nevada Reno
James Adovasio, Harbor Branch Oceanographic Institute, Florida Atlantic University
TRIO Interns Summer 2019
This Summer four students from various high schools across southeastern Idaho participating in the TRIO Access and Opportunity Program interned at the Museum. For 6 weeks they spent 3 hours a day sorting, identifying and siding (as left or right) thousands of small animal bones from an archaeological site spanning the last 10,000 years, deposited through continued owl pellet regurgitation over this time span.
Their work contributed to the project looking at changes in abundance, frequency, and morphology of the different animals over time as indicators of climate change. During their internship, they learned how to identify the different bone types across different animal species, and how to determine whether they were looking at bones from the right side of the body versus the left.
The interns' work allows us to get closer at identifying the minimum number of individuals in the assemblage and thus how many there were for each animal within each layer of material over time.
The interns did a fabulous job, and learned more about the bones of these small critters than they thought they ever would! Owl pellets will never look the same again.
Summer of Sharks Membership Drive
A recent IMNH gallery visitor said, "Great place to
learn — at any age!"

Whether you're interested in fossils, constellations, or nature and art, you're certain to be amazed and entertained.

What a fantastic deal and memberships are good for one full year!

Memberships are affordable with our Dual membership beginning at $45 or Family membership (up to 8 family members) at $55.

Benefits include:
Free gallery admission

10% Store Discount

Invitations to special events and programs
Join us today and visit four natural history exhibits that are both educational and enjoyable, enroll your child or grandchild in one of our STEM educational hands-on programs, or find the perfect science-related gift.
The Nature of Idaho
Zoo Idaho and the Idaho Museum of Natural History will be bringing the wonders of Idaho's natural world to the airwaves. The half-hour program features Peter Pruett, Zoo Idaho Superintendent, and Dr. Leif Tapanila, Director of the Idaho Museum of Natural History, highlighting how the Gem State's wild places have shaped Idaho's past, present, and future. The show features regular segments on nature news and a fun fact.
1/31/2019 - SHARKS OF IDAHO special guest Susan Ewing, author of Resurrecting the Shark
2/14/2019 - LEKKING FOR LOVE special guest Dr. David Delehanty, Bird Behavioral Biologist
2/26/2019 - BATS special guest Dr. Rita Dixon, State Wildlife Action Plan Coordinator
3/12/2019 - EVOLVING RIVERS with special guest Paul Link, Professor in the Idaho State University Department of Geosciences
3/26/2019 - ALPINE TREES with special guest Matthew J Germino, USGS Ecologist
4/11/2019 - RAFTING IDAHO with special guest Lance Clark, Outdoor Recreation Program Manager for the City of Pocatello
4/25/2019 - GEOLOGY UNDERFOOT with special guest Shawn Wilsey, professor of geology College of Southern Idaho
5/9/2019 - CRATERS OF THE MOON with special guest Dr. Shannon Kobs-Nawotniak, Idaho State University professor and volcanologist
5/23/2019 - KOOTENAI RIVER with special guest Ryan Hardy, Research Biologist for the Panhandle Region of the Idaho Department of Fish and Game
6/6/2019 - ROCK CLIMBING IN IDAHO with special guest Troy Neu, Avid Idaho Rock Climber
6/20/2019 - FOSSIL LEAF BONANZA with special guest Renne Love, Instructor of Geology at the University of Idaho
7/4/2019 - RIVER ECOLOGY with special guest Colden Baxter, Professor of Biology at Idaho State University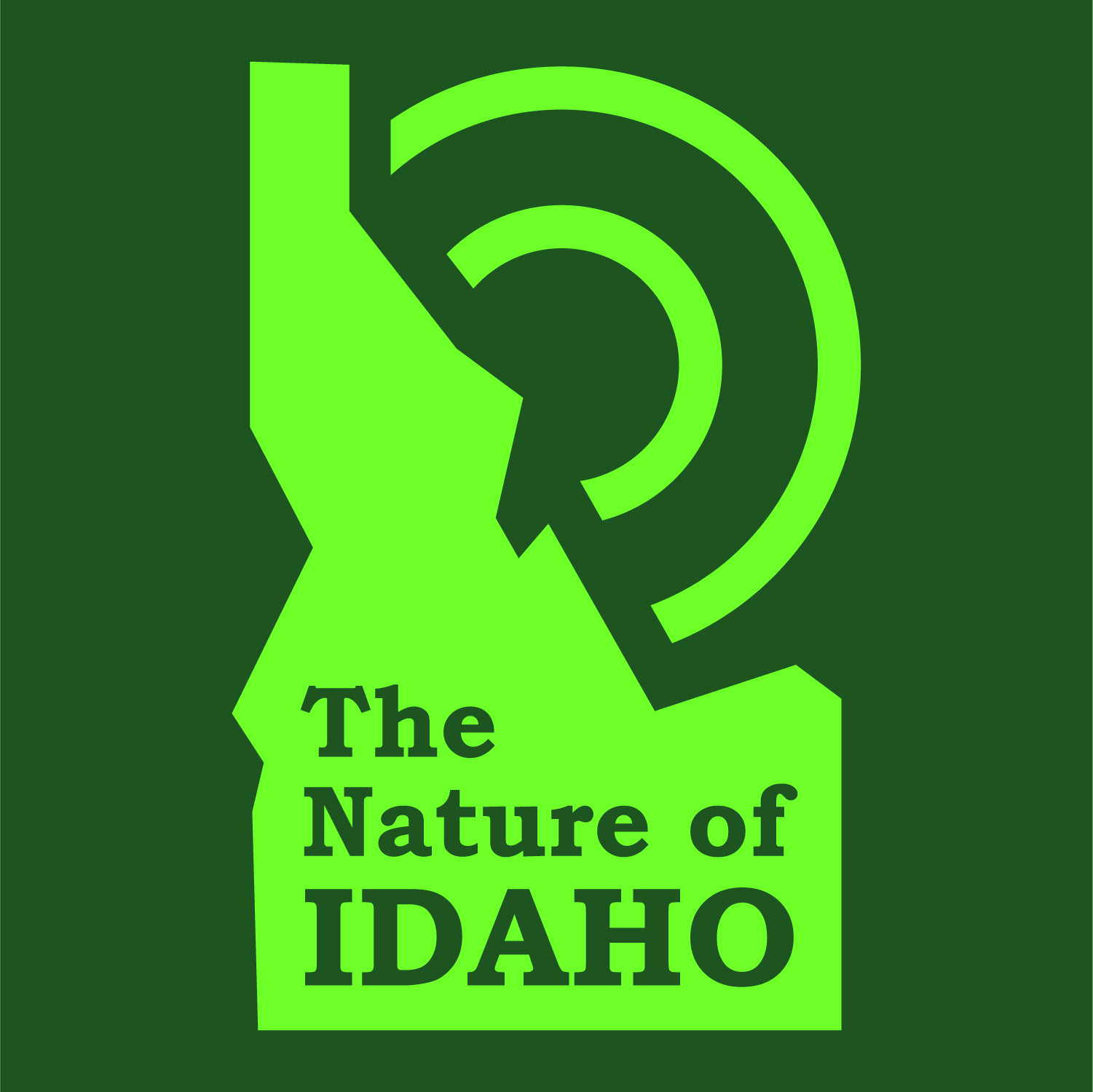 Contact Us
208-282-3168
208-282-3317
698 E Dillon St (Physical) Pocatello, ID 83201
We are located on the Idaho State University's Pocatello campus in Building #12.
921 S 8th Ave (Mailing) STOP 8096 Pocatello, ID 83209
E-Newsletter
Get updates on upcoming exhibits and events!