DIRECTIONS
Idaho Museum of Natural History
Idaho State University Campus
698 E Dillon St
Pocatello, ID 83201
Visitor Information
Hours
Monday: Closed
Tuesday: 12 p.m. - 5 p.m.
Wednesday: 12 p.m. - 5 p.m..
Thursday: 12 p.m. - 5 p.m.
Friday: 12 p.m. - 5 p.m.
Saturday: 10 a.m. - 5 p.m.
Sunday: 12 p.m. - 5 p.m.
Admission Prices
Adult 18+: $9.00
Senior 60: $6.00
Youth 4-17: $4.00
Children 3 and under: Free
ISU Faculty/Staff/Student: Free*
Active Military & Veterans: 20% Discount*
ASTC Passport Program: venues grant Passport Program visitors with free general admission to their center or museum based on their membership level.
*With appropriate ID.
Handicap Access & Special Needs
All museum entrances are wheelchair accessible. Visitors requiring a wheelchair can obtain one from the Museum Store for use while touring the Museum. An elevator provides access to restrooms on the Museum's lower level. Handicap parking is available in front of the museum.
Scavenger Hunt
Don't forget to ask the gallery attendance for our different age level scavenger hunts. Find all the objects and get a prize!
Museum for All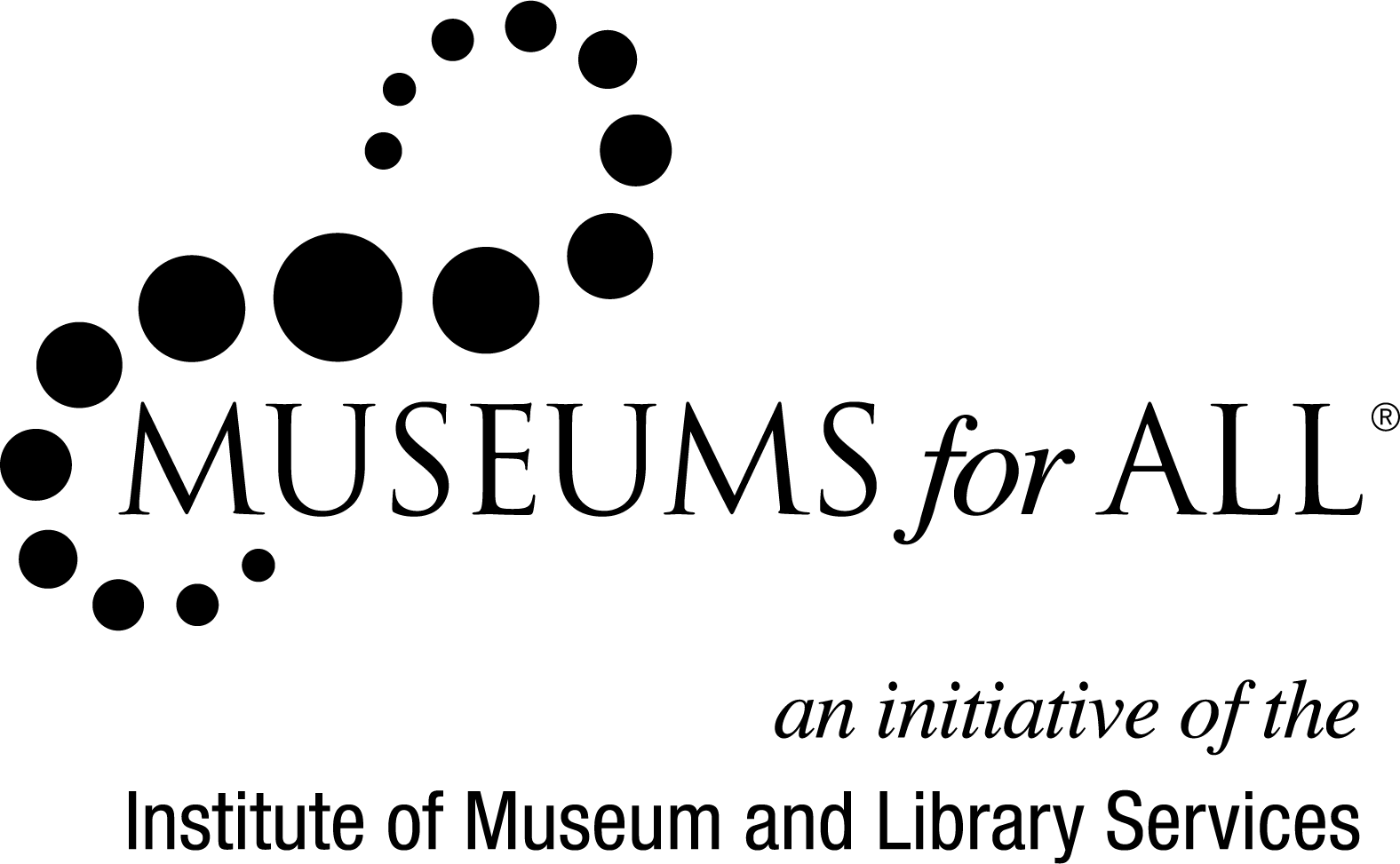 We are proud to join the Museum for All, an initiative of the Institute of Museum and Library Services. Museums for All is about accessibility and inclusiveness for all visitors. At the Idaho Museum of Natural History we offer FREE admission as part of the Museum for All program. Visitors simply display their Electronic Benefits Transfer (EBT) card. Although EBT cards can be used as payment in places like grocery stores, it is not used for payment with this program. It is shown simply to identify the visitor(s) as qualifying for Museums for All.
Up to four individuals can receive the Museums for All benefit with the presentation of one EBT card. The individuals should all be part of the same group, of course. EBT cards from any state are valid for receiving the Museums for All benefit. Does not apply to special events or camps.
Museum for All is made possible in part by the Idaho National Laboratory.
Holiday Closures
The gallery will be closed the following dates:
May 30, 2023
July 4, 2023
September 4, 2023
November 23-24, 2023
December 24-25, 2023
January 1, 2024