*** Spring registration starts November 2nd, 2020 ***
Spring registration opens November 2nd. Spring semester will start January 11th 2021. Check out what's available now on the Dynamic Schedule.
For more information about Covid-19 and how it may affect you, check out the COVID-19 Information and Updates page.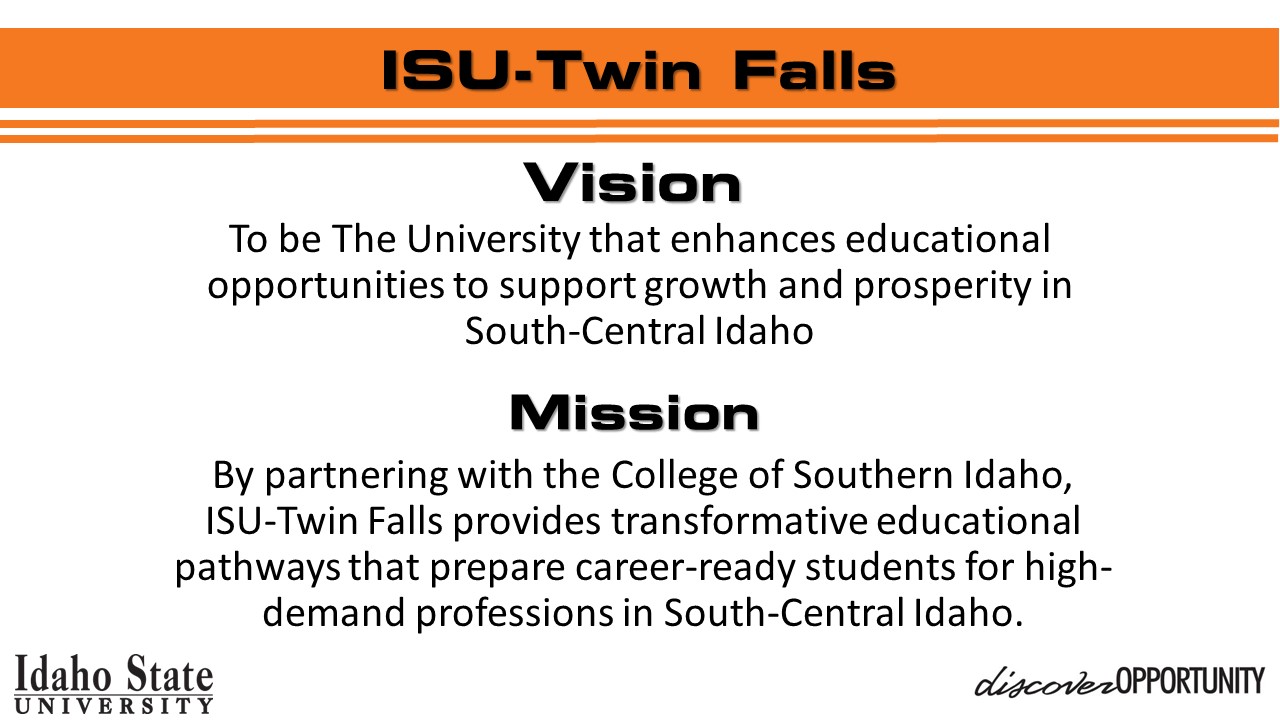 UNIVERSITY MISSION STATEMENT
Idaho State University is a public research-based institution that advances scholarly and creative endeavors through academic instruction, and the creation of new knowledge, research, and artistic works. Idaho State University provides leadership in the health professions, biomedical, and pharmaceutical sciences, as well as serving the region and the nation through its environmental science and energy programs. The University provides access to its regional and rural communities through delivery of preeminent technical, undergraduate, graduate, professional, and interdisciplinary education. The University fosters a culture of diversity, and engages and impacts its communities through partnerships and services.