TO APPLY TO GRADUATE: Log into your BengalWeb account and click on Academic Tools, then click the Apply to Graduate link under the Graduation Planning channel.
The online graduation application for each semester will be available via BengalWeb until Friday of mid-term week each semester and until the last day of Spring semester for August graduation
REGALIA IS ORDERED SEPARATELY THROUGH THE BOOKSTORE.
The Bookstore will mail regalia to the ISU Twin Falls main office in the Hepworth Bldg IF your order is placed by the deadline date.
For questions or additional information: https://www.isu.edu/registrar/graduation-application/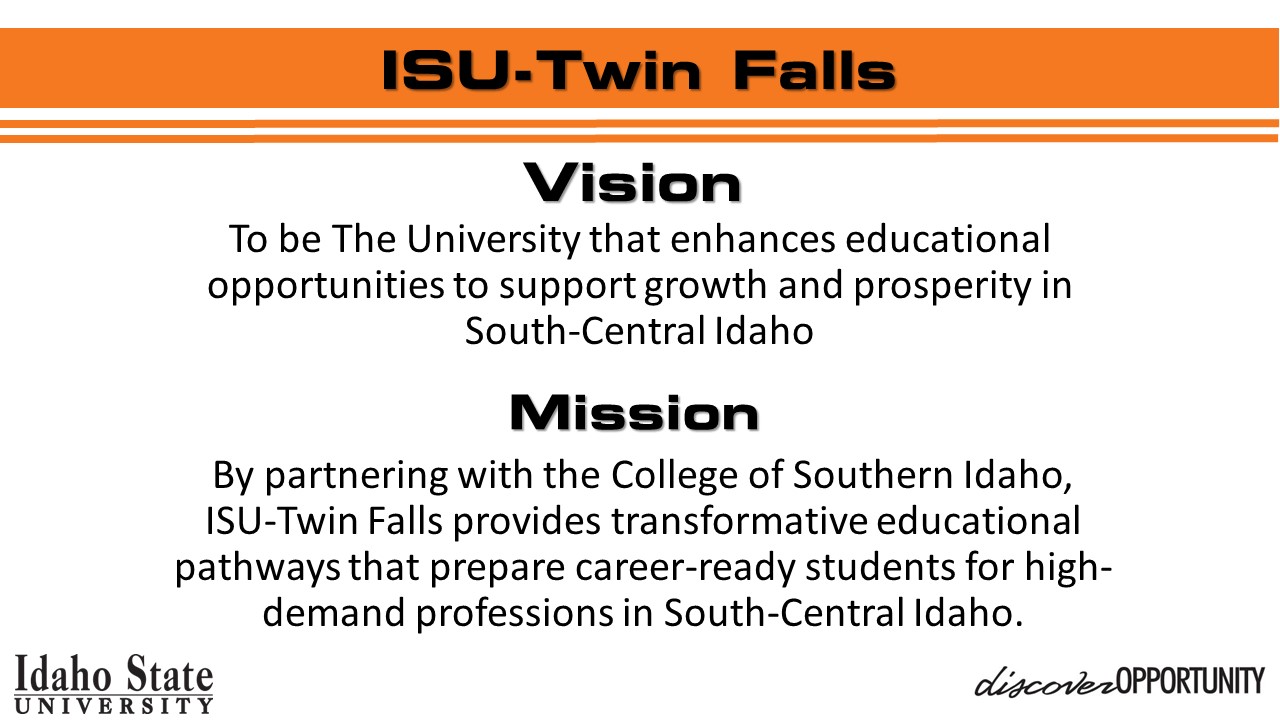 UNIVERSITY MISSION STATEMENT
Idaho State University is a public research-based institution that advances scholarly and creative endeavors through academic instruction, and the creation of new knowledge, research, and artistic works. Idaho State University provides leadership in the health professions, biomedical, and pharmaceutical sciences, as well as serving the region and the nation through its environmental science and energy programs. The University provides access to its regional and rural communities through delivery of preeminent technical, undergraduate, graduate, professional, and interdisciplinary education. The University fosters a culture of diversity, and engages and impacts its communities through partnerships and services.
Idaho State University-Twin Falls
Higher Ed Center
CSI Hepworth Building
Suite 144
P.O. Box 1238
Twin Falls, ID 83303
Phone: 208-933-2300
Fax: 208-933-2309