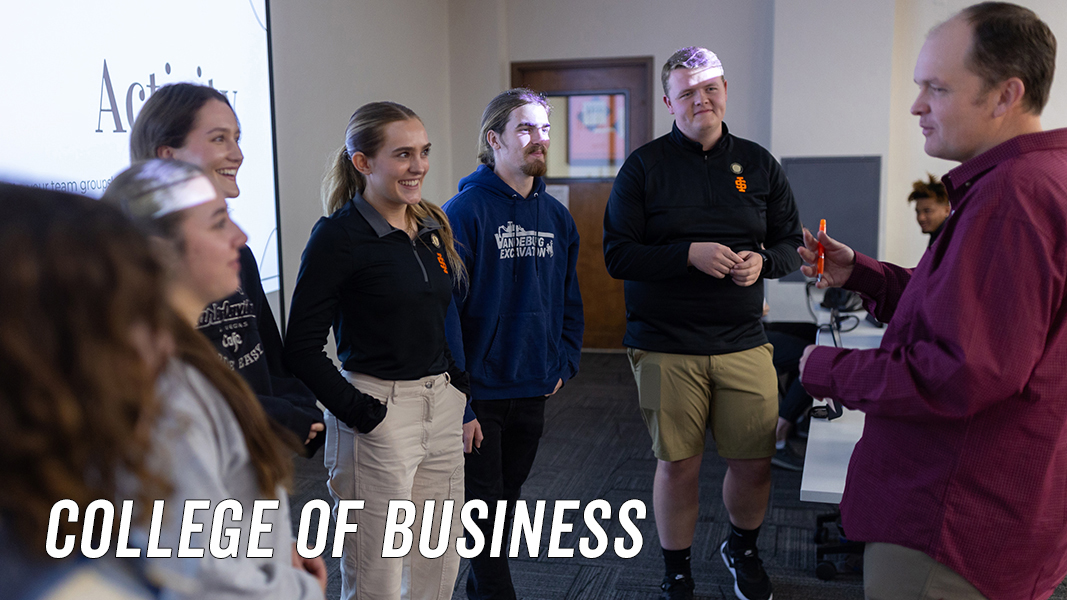 Our Accreditation
In 1978, the Idaho State University College of Business became the first business school in the state to receive accreditation from the AACSB. Only the best schools around the world can meet the consistent, demanding requirements of earning the AACSB Accreditation - the highest standard of quality in the world.
Future Students
With opportunities centered around real-world application, the Idaho State University College of Business provides a stage for an unforgettable college experience. Within our eight majors and three graduate degrees, students dive into an education built on experiential learning and a career-ready culture.
Future Undergraduate Student | Future Graduate Student
Current Students
The Idaho State University College of Business is home to a variety of student competitions and activities along with several different student organizations and a valuable Professional Development program. Learn how you can get involved, stay on track in your program and get the most out of your education.
Be Informed
Business has a role in every industry and even in your personal life. The College of Business offers a variety of resources to help you stay informed on important business topics and College of Business news, events and resources. Tune into one of our radio talk shows on KISU-FM 91 on the Bengal Business Radio Show or the Bengal Financial Literacy Radio Show. And stay engaged and informed with us on Instagram, Facebook or Twitter.
Our Mission
Our mission is to meet our students where they are by providing life changing educational opportunities and an engaging and applied educational experience. We leverage relationships among faculty, staff, alumni, and the business community to increase student success and support the economic development of our community. With world-class faculty and staff, we develop outstanding business professionals who perform effectively and ethically in local communities and across the globe.
College of Business Events...