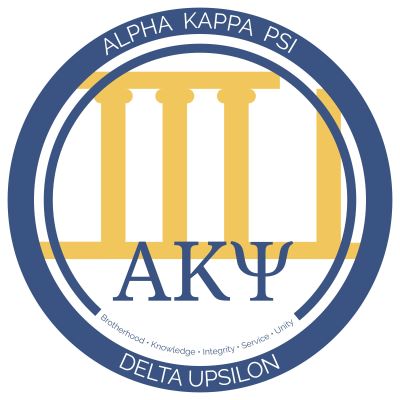 63rd Idaho Business Leader of the Year
The Alpha Kappa Psi Idaho Business Leader of the Year (IBLOY) award annually recognizes an Idaho business leader who has demonstrated outstanding business and professional ethics while contributing significant support to the worthwhile community, civic, and educational activities. Each year, the Delta Upsilon chapter of Alpha Kappa Psi hosts the recipient for a week, culminating with a banquet in their honor.
Honorary Banquet will be held Thursday, March 9, 2023

Amy Kawahara Rhoads
President and CEO of Citizens Community Bank
Amy Kawahara Rhoads is a pioneer in professional leadership and demonstrates this through her work ethic, compassion, integrity, and honesty. Her career path started over 40 years ago as a loan secretary in the banking industry. Unselfishly, Rhoads has served as Senior Vice President and Branch Administrator throughout her early career. In 2015, Rhoads earned the title of President and CEO of Citizens Community Bank (CCB) with honor.
18 years prior, Rhoads helped start CCB in June 1997 as a de novo bank. She is one of the three original employees of CCB. Rhoads was recruited by the board of directors to start the first CCB and be the first branch administrator. For the CCB board of directors, it was vital to find a leader that would recruit and nurture talent while molding a customer-focused, community bank. Ever since her recruitment in 97', Rhoads has been the backbone of CCB and a critical asset throughout its continued growth over the last two decades. After the first 9 months in business, CCB was profitable and has been ever since - thanks to the efforts of Amy, her predecessors, a visionary board of directors, and an amazing staff.
Amy Kawahara Rhoads is a true example of the Alpha Kappa Psi values of brotherhood, knowledge, service, integrity, and unity. We are humbly honored to present her with this award, and we would like to invite you to spend an evening with us, celebrating all of her monumental accomplishments and contributions to our community.
To learn more about Amy's accomplishments visit
2023 Idaho Business Leader of the Year.
Sponsorships and Tickets
Individual tickets and sponsorships are available at four different sponsorship levels.
Thursday, March 9, at 6pm in the Stevens Performing Arts Center