Discover the College of Business
Nestled in the center of outdoor adventure, the Idaho State University College of Business provides a stage for an unforgettable college experience. Within our multiple majors and graduate programs, students dive into an education built on experiential learning- all backed by a long-standing accreditation by the AACSB.
Get a custom look at the best course plan for your career goals and interests by meeting with one of our advisors.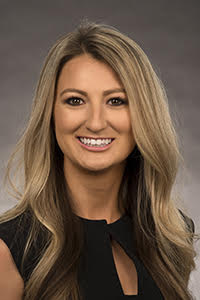 Tara Smith
Director of Undergraduate Studies
Phone: 208.282.3856
Email: ridgtara@isu.edu
Office: BA 510D
Ashley Larson
Student Services Advisor
Phone: 208.282.1493
Email: larsash3@isu.edu
Office: BA 510
Our Programs
Among the Best
The AACSB represents "the longest serving global association dedicated to advancing management education worldwide," and accredits less than five percent of schools granting business degrees in the world. The College of Business' accounting program is also separately accredited as one of only 189 schools holding both accounting and business accreditation.
An Affordable Education
At Idaho State University you can avoid annual increases in the cost of tuition encountered at all other Idaho colleges and universities. With a tuition lock from ISU, what you pay when you enroll as a first-time college freshman is what you'll pay for up to four years.
Want to go out of state but don't want to pay out-of-state tuition? If you are a resident of one of the listed 14 western states, you may qualify for the Western Undergraduate Exchange at ISU. This scholarship, available for freshmen and transfer students, could save you more than $35,000 over four years.
The College of Business and ISU award more than $10 million annually in student scholarships. Through the Bengal Online Scholarship System (BOSS), students have the opportunity to easily apply for multiple scholarships at the college or university level.
A Hands-On Education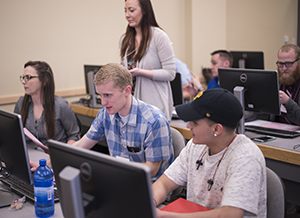 As part of the VITA program, students have the opportunity to prepare taxes for low-income families and other students- gaining real experience in tax preparation. The College of Business's VITA program consistently files more returns per volunteer than most other schools of a similar size and student participation, filing upwards of 320 returns per two-month window.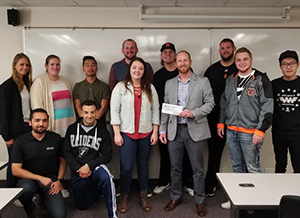 Each year, DA Davidson & Co contributes $50,000 to a stock portfolio for student teams in 19 different schools to manage. Students spend the semester managing and monitoring the funds. Schools that generate a positive return on the investment also get to share in the profits.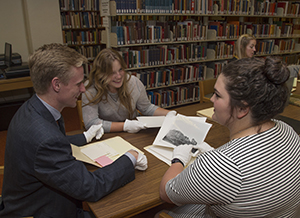 This unique course gives students the opportunity to research, write and publish a book on the history of local and influential businesses. Honors students from all colleges on campus can participate in the project, gaining invaluable experience and finishing as published authors. So far, students have researched, written, and published three books with Arcadia Publishing in South Carolina.
The Idaho Entrepreneur Challenge is a competition where students from all colleges in the University work with the CoB's Center for Entrepreneurship and Economic Development (CEED) to develop a business plan for an innovative product or service idea. Once completing a business plan, these student groups create a 60 second pitch for their idea and present to a panel of high-level judges in Boise. If selected, students will compete in a "Shark Tank" style challenge against students from schools across the state to win cash from the $100,000 in prizes available. ISU students place very well in the competition.
Building a Career Culture
88% Job Placement Rate
Our unique Professional Development program is designed to guide students through preparing for a successful career from starting out as a freshman to finding a job as a junior, senior or graduate student.
Majors in 6 of the Top 10 Hottest Jobs in the State
Our majors are ideal for six of the Idaho Deptartment of Labor's most abundant, fastest-growing and highest-paying jobs in Idaho.
The University's Only Residential College
Live among your peers on campus. Dyer Hall is a residential hall designated for students from the College of Business. Here, you can study, hang out and collaborate with your business peers all under one roof.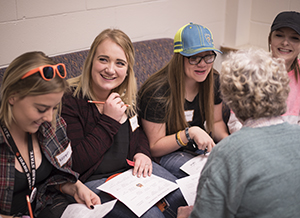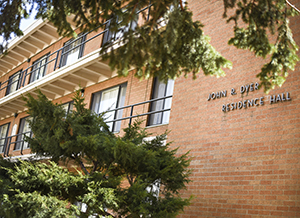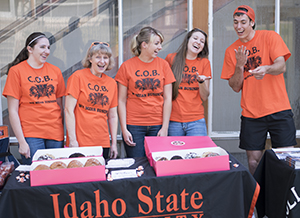 Getting Involved
The College of Business is home to numerous different student clubs and organizations. Here, students have the opportunity to join their peers for increased experience in their field of study, chances to network and learn from professionals and alumni and plan major events.
Adventure at Your Fingertips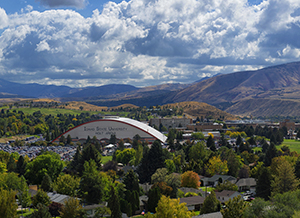 Life in Pocatello is full of outdoor adventure and opportunity. Surrounded by mountains, the small city offers a wide variety of activities from hiking, cross-country and downhill skiing, snowshoeing, mountain biking and more. Pocatello is also close to Yellowstone National Park and a huge range of other breathtaking locations. The University's Outdoor Adventure Center also hosts countless inexpensive activities for students to experience kayaking, camping, skiing, paddle boarding and much more.