Recognized for Quality
In 1978, the Idaho State University College of Business became the first business school in the state of Idaho to receive accreditation from the international Association to Advance Collegiate Schools of Business (AACSB).
The AACSB represents "the longest serving global association dedicated to advancing management education worldwide," and accredits less than five percent of schools granting business degrees in the world. The College of Business' accounting program is also separately accredited as one of only 189 schools holding both accounting and business accreditation.
Flexible BBA
The flexible BBA is a unique opportunity for College of Business students to easily double major in management, marketing, economics or finance taking few to no extra courses.
Three Emphasis Areas
Entrepreneurship
Are you interested in starting your own business? Our entrepreneurship emphasis covers all the core business areas from developing business ideas, business form and operations- but is designed to fit the special needs and interests of small business and entrepreneurial endeavors.
Human Resource Management
Behind every business there is the department that ensures quality employees are hired, compensated fairly, trained accordingly and provided with the appropriate benefits and safety regulations to keep the operation running at its best. With an HR emphasis, students emerge ready to take on a wide variety of responsibilities within the HR field.
Operations Management
Operations management sits at the core of production and service. Here, students learn how to design and control production and service processes to ensure the business is running efficiently. In this emphasis, students will learn about project management, productivity and quality management within an organization.
Majors in 6 of the Top 10
Hottest Jobs in the State
Any business major lends itself to a lucrative career, but six of our majors fit within the top 10 most abundant, fastest-growing and highest-paying jobs in Idaho.
The management major fits with the third hot job on the list. Management is a multidisciplinary field that covers things like operations management, human resources, and ways of effectively using skills and behaviors to manage a business.
Hands-On Learning

Idaho Entrepreneur Challenge
The Idaho Entrepreneur Challenge is a competition where students from all colleges in the University work with the CoB's Center for Entrepreneurship and Economic Development (CEED) to develop a business plan for an innovative product or service idea. Once completing a business plan, these student groups create a 60 second pitch for their idea and present to a panel of high-level judges in Boise. If selected, students will compete in a "Shark Tank" style challenge against students from schools across the state to win cash from the $100,000 in prizes available. ISU students place very well in the competition.

Collaborative Research and Writing
This unique course gives students the opportunity to research, write and publish a book on the history of local and influential businesses. Honors students from all colleges on campus can participate in the project, gaining invaluable experience and finishing as published authors. Recent books have included:
Images of America: Garrett Freightlines | The Campus History Series: Idaho State University | Pocatello in Print: From the Archives of the Idaho State Journal

Small Business Consulting
This course allows students to work with a senior consultant in the Small Business Development Center (SBDC) to engage with and help actual businesses in the community with complex consultation issues such as developing financial, business and marketing plans.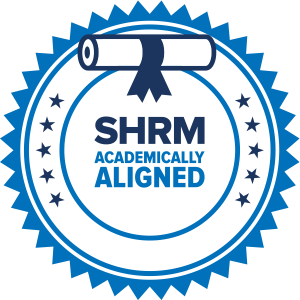 The Society of Human Resource Management (SHRM) provides online educational programs that are academically aligned with Human Resource Management emphasis. These programs support your development of critical competencies and the continued advancement of your credibility as you work towards your career.