Center for Entrepreneurship and Economic Development (CEED)
Claudia Allen
Business Consultant Small Business Development Center
Office: BA 327
(208) 282-2817
B.S. Idaho State University
Currently enrolled in MBA
Claudia brings her history of banking, marketing and bookkeeping to her work as a consultant for the Small Business Development Center (SBDC). She has a bachelor's degree in marketing from ISU and is currently pursuing the MBA. Claudia says her favorite part of her job is helping people to achieve their dreams and seeing the gratitude she receive from her clients.
Dan Cravens, JD, DBA
Bengal Solutions Director
Office: BA 334
(208) 282-4694
DBA, Argosy University- Salt Lake City
JD, Gonzaga University School of Law
MA, Regent University
BA, Quincy University
Dr. Cravens is a native of Quincy, Illinois. He graduated from Quincy University in Quincy, Illinois with a Bachelor of Arts in sociology. He continued his education at Gonzaga University School of Law where he obtained his Juris Doctorate. After law school, he served as an executive for several years with a successful educational start-up company located in the Purdue University Research Park in West Lafayette, Indiana. While serving as an executive he continued his education and received a Master of Arts in Government with a concentration in political management from Regent University. After leaving the educational startup company Dr. Cravens served as an economist for the Idaho Department of Labor. While at the Idaho Department of Labor pursued a Doctor of Business Administration from Argosy University - Salt Lake City. He completed that degree in 2016, and has been with the College of Business since 2015. In addition to his duties as the director of Bengal Solutions, Dr. Cravens teaches management courses for the College of Business.
Samantha Damron
Eastern Idaho Development Corporation
Office: 1651 Alvin Ricken Dr, Pocatello
(208) 232-4921
David O'Connell
TechHelp Manufacturing Specialist / Consultant
Office: BA 329
(208) 282-3928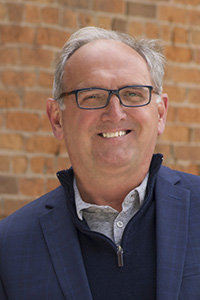 Jeff Street, Ph.D.
Associate Professor of Management, Director of CEED
Office: BA 335
(208) 282-3162
Ph.D., University of Georgia
MBA, University of Tennessee
BSME, East Tennessee State University


Dr. Street holds a Ph.D. in Business Administration from the Terry College of Business at The University of Georgia. His areas of research and teaching bridge his dual interests in strategic management and operations management, particularly where processes and systems germane where operations management can be leveraged to achieve competitive advantage.
Ann Swanson, M.H.A., M.S.G.
Director, Small Business Development Center Region V
Office: BA 328
(208) 282-4402