Discover Your Full Potential at the College of Business
Home to four graduate programs, the Idaho State University College of Business is guided by the importance of a career culture and experiential learning. Here, students are immersed in competitive, real-world experiences built on the foundation of our long-standing accreditation by the AACSB. Our research-driven, Ph.D. and professionally qualified faculty are devoted to the quality of their courses and pride themselves in providing opportunity for personal growth as students are given the chance to experience their fields first-hand and customize projects to their individual interests. Learn more about the unique aspects of our programs below.
Every student has a unique story, be sure to meet with our graduate advisor to learn more about dual degree options, transferring undergraduate credits and more.
Kristine McCarty
Director of Graduate Studies
Phone: 208.282.2966
Email: cobgrad@isu.edu
Office: BA 510C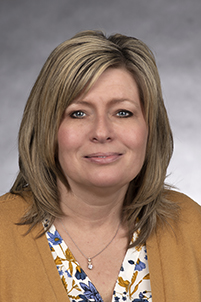 Tanya Betty
Administrative Assistant
Phone: 208.282.2504
Email: tanyabetty@isu.edu
Office: BA 510
Our Programs
The College of Business has four graduate programs and numerous opportunities for dual degrees among each program. Students in ISU's Pharmacy program can also complete a joint degree with the MBA PharmD.
Among the Best
The AACSB represents "the longest serving global association dedicated to advancing management education worldwide," and accredits less than five percent of schools granting business degrees in the world. The College of Business' accounting program is also separately accredited as one of only 189 schools holding both accounting and business accreditation.
Affordable & Flexible
Low Cost Degrees
Idaho State University offers the lowest in-state graduate tuition in Idaho and one of the lowest out-of-state tuition rates in the region. Non-residents can also apply for non-resident tuition waivers, allowing them to pay in-state tuition. Plus ISU participates in programs like the Western Regional Graduate Program (WRGP) benefitting out-of-state students in healthcare fields.
Graduate Assistantships
Graduate Assistantships allow high quality students to benefit from research or real-world experience while earning paid tuition and a stipend. Working just 19 hours a week, students can expect to earn $13,163 in income a year, along with their tuition paid. These students often work for professors, the student services team, or Bengal Solutions.
Finish in as Little as One Year
Depending on your undergraduate degree, students taking a full-time course load can complete many of our programs in just one-year. Each program is offered from a variety of locations starting in Pocatello. Some locations include Idaho Falls, Meridian and online. Most in-person courses take place in the evening as well, so students still have the flexibility to keep their daytime jobs or complete our programs part-time.
Program Locations
Our graduate programs can be completed in a variety of locations and online, select the tabs to see the times and locations for each program.
MBA part-time and full-time
Monday – Thursday 6:00 pm – 8:45 pm

MAcc part-time and full-time
Monday – Thursday 1:30 pm – 4:15 pm

MHA part-time and full-time
MBA part-time and full-time
Monday – Thursday 6:00 pm - 8:45 pm

MAcc part-time and full-time
Monday – Thursday 6:00 pm - 8:45 pm

MHA part-time and full-time
MHA part-time and full-time
Experiential Learning
The College of Business hosts a variety of competitions and projects centered on gaining hands-on experience. In addition to these, students will also contribute to local businesses through consultation and research projects as part of their course work.

This rigorous competition challenges top-level students from around the world to complete 12 quarters (three years) of simulated business decisions expedited over the course of a semester along with submitting a formal business plan and annual report. Students then travel to Anaheim for an intense 72-hour competition against their international peers followed by a formal presentation to executive-level judges from companies throughout the western U.S. ISU is the only University in the states of Idaho, Utah, Montana, and Wyoming to participate in the ICBSC and has consistently placed within first or second place.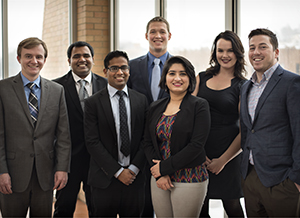 Students who apply for the graduate assistantship positions also have the opportunity to apply for Bengal Solutions. This program leverages the expertise of the best graduate business students taking on in-depth consulting projects for Idaho companies. Students have the opportunity to work under the guidance of a Bengal Solutions Director to develop analytical, interpersonal and leadership skills working on real projects that benefit Idaho's Economic Development. As part of their GA positions, Bengal Solutions students receive paid tuition plus a stipend.

The National Science Foundation and the Department of Homeland Security sponsor the Scholarship for Service (SFS) program administered through the National Information Assurance Training and Education Center (NIATEC). Competitively selected NIATEC students are offered scholarships in exchange for helping to design safeguards for cyber security threats in government. Upon graduation, students will often serve at federal agencies such as the FBI. In addition to paid tuition, students receive numerous benefits including a $32,000 stipend plus allowances.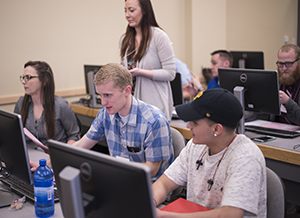 As part of the VITA program, students have the opportunity to prepare taxes for low-income families and other students- gaining real experience in tax preparation. The College of Business's VITA program consistently files more returns per volunteer than most other schools of a similar size and student participation, filing upwards of 320 returns per two-month window.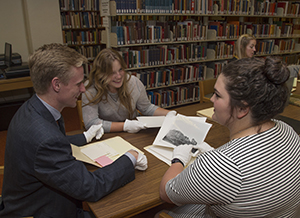 This unique course gives students the opportunity to research, write and publish a book on the history of local and influential businesses. Honors students from all colleges on campus can participate in the project, gaining invaluable experience and finishing as published authors. So far, students have researched, written, and published three books with Arcadia Publishing in South Carolina.
This competition allows students from all colleges in the University to develop a business plan for an innovative product or service idea. Students then submit their pitch to a panel of high-level judges in Boise. If selected, students will compete in a "Shark Tank" style challenge against students from schools across the state to win cash from the $100,000 in prizes available. ISU students have historically placed very well in the competition.
Building a Career Culture
88% Job Placement Rate
Our unique Professional Development program is designed to guide students through preparing for a successful career from fine-tuning resumes and cover letters, to mock interviews and numerous networking opportunities and events.
Adventure at Your Fingertips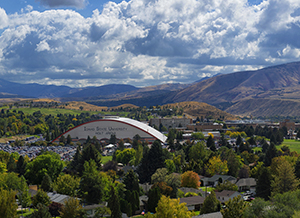 Life in Pocatello is full of outdoor adventure and opportunity. Surrounded by mountains, the small city offers a wide variety of activities from hiking, cross-country and downhill skiing, snowshoeing, mountain biking and more. Pocatello is also close to Yellowstone National Park and a huge range of other breathtaking locations. The University's Outdoor Adventure Center also hosts countless inexpensive activities for students to experience kayaking, camping, skiing, paddle boarding and much more.