International Collegiate Business Strategy Competition
About
The International Collegiate Business Strategy Competition (ICBSC) is a rigorous competition challenging top-level students from around the world to complete 12 quarters (three years) of simulated business decisions expedited over the course of a semester in addition to submitting a formal business plan and annual report. Students then travel to Anaheim for an intense 72-hour competition against their international peers followed by a formal presentation to executive-level judges from companies throughout the western United States. Idaho State is the only university in the states of Idaho, Utah, Montana and Wyoming to participate in the ICBSC and has consistently placed within first or second place.
Where are they now?
In this article series, we feature former Idaho State University graduate students who participated in the International Collegiate Business Strategy Competition. We catch up with these past participants to find out what they are up to now and where their careers and lives have taken them in the years since they graduated from Idaho State's College of Business.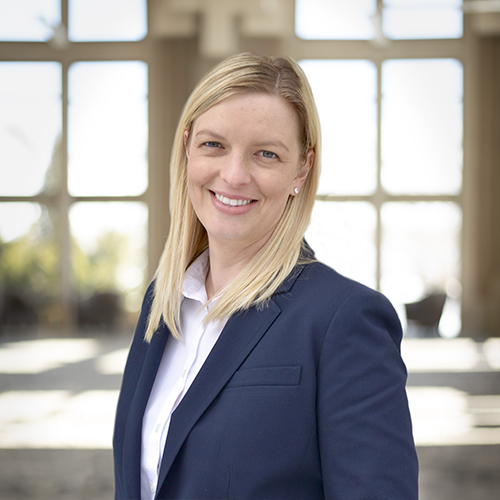 Laurel Palmblad, MBA
2019 Team
Laurel Palmblad has long been a pioneer. An entrepreneur and the mother of two young children, Laurel lives with her family in the Tri-Cities region of the southeastern corner of the state of Washington. She earned her full Masters of Business Administration (MBA) degree from Idaho State University while attending classes remotely, tuning in each evening from more than 500 miles from Idaho State's Pocatello campus.
Thad Curtis, MBA
2018 Team
Back in 2017, Thad Curtis moved his family from Alaska to Idaho to start his Masters of Business Administration degree at Idaho State University. Professors at Idaho State would agree that Thad was much more than a graduate student. As a student and beyond the graduate student work-load, Thad was always eager to seek outside opportunities whenever possible. Currently, he works for Melaleuca in Idaho Falls as a Senior Financial Analyst.
Michael Hunn, MBA
2018 Team
After graduating with a Master of Accountancy and Master of Business Administration from ISU in the spring of 2018, Michael Hunn moved his family to Phoenix, Arizona to start his professional career as an audit assurance staff accountant at Moss Adams LLP. Moss Adams LLP is considered one of the 10 largest public accounting firms in the U.S.
Bonnie & Russel Hill, MBA
2016 Team
In 2016, Russel and Bonnie Hill were working on wrapping up their Masters of Business Administration (MBA) degrees in the College of Business at Idaho State University and contemplating their next career moves. After a move to the Detroit, Michigan area, two kids, two houses, an office on the 35th floor of General Motors' global headquarters, and a fellowship working with the CEO of one of the leading comprehensive health care systems in the United States, the couple has come a long way since they left Pocatello.