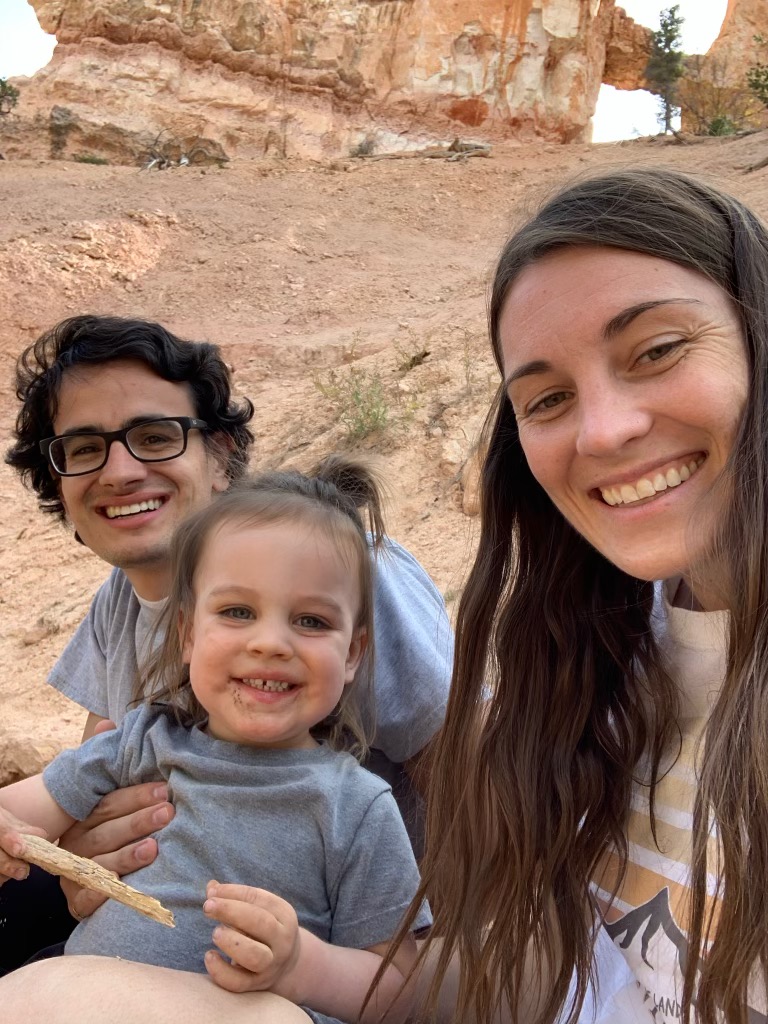 Michael Hunn, MBA
After graduating with a Master of Accountancy and Master of Business Administration from ISU in the spring of 2018, Michael Hunn moved his family to Phoenix, Arizona to start his professional career as an audit assurance staff accountant at Moss Adams LLP. Moss Adams LLP is considered one of the 10 largest public accounting firms in the U.S. They specialized in accounting, tax and consulting services to middle-market entities. Michael was recently promoted to senior auditor and is currently in the midst of his 3rd busy season.
While a student at ISU, Michael learned how to juggle several responsibilities including being a new husband to his wife Abbi, ecclesiastical responsibilities, the demands of the Masters of Accounting (MAcc) and Masters of Business Administration (MBA) programs, and the many competitions that Michael engaged in while a student. A few of the most notable competitions that Michael participated in while a student included the Beta Alpha Psi (accounting) Best Practice Competition, the ISU Harry Potter Trivia Challenge, and the ICBSC Competition.
The Harry Potter Trivia Challenge that the ISU Student Activities Board put on was during his final year as a MAcc student. This challenge was just a one-night event that challenged Harry Potter aficionado's with 50 questions about the Harry Potter series. Being a Harry Potter expert, Michael was crowned as the ISU Harry Potter trivia champion after correctly answering all 50 questions, and then winning a tie breaker by being able to list all of the ingredients of the Polyjuice Potion. As a result, Michael won a $25 gift card, which he also made clear he correctly claimed on his income tax return.
In addition, Michael spear-headed the Best Practices Competition in 2018 that is hosted by Beta Alpha Psi (BAP) and Deloitte and Touche. This competition is designed to help BAP chapters to further their specific goals that exemplifies the spirit and purpose of BAP. Outside service is a pinnacle goal of the ISU BAP chapter. In order to achieve this goal, Michael's reach was to engage BAP member to partake in Junior Achievement of Idaho, a program that helps prepare young people (K-12) for the real world by showing them how to generate wealth, how to create jobs in their communities, and how to apply entrepreneurial thinking to the workplace. Michael and his team took home first place in the regional competition which allowed them to compete at nationals where they were awarded the second place trophy during the national BAP conference in Anaheim California.
Lastly, Michael participated in the International Collegiate Business Strategy Competition (ICBSC). Michael only has very positive things to say about this competition. Hands-down working in a team was a very prominent bonus of this competition according to Michael. This competition helped Michael understand the dynamics and challenges of working on a team. This aspect has been especially helpful since he is in the audit profession. Auditors have to be well equipped to work in teams and understand fully other peoples' roles. The competition has helped him understand team dynamics and the importance of stepping in when needed and to learn how to ask for help when necessary. According to Michael, this competition has given him a taste of real world experience that is hard to get only in the classroom.
In addition, the ICBSC helped Michael understand the importance of deadlines and how to make decisions on time constraints. In Michael's case, auditing requires professionals to do just that. According to Michael, "You have to be comfortable with your work and your quick decisions." Overall, this competition has allowed Michael to feel more confident in quick and spontaneous decision making! When asked what advice Michael would give to students who are hesitant in partaking in the ICBSC Competition, he said "Just Do It!!!!" The competition was a perfect launching pad into his career as an auditor.
Michael also positively commented on ISU's MAcc program. The most impactful part of the MAcc program was the emphasis on the CPA exam according to Michael. ISU prepared him very well in passing the CPA exam prior to entering the workforce. Many of his colleagues are still struggling in passing this exam. He was one of the first in his start class at Moss Adams to have this exam out of the way! In addition the coursework was also geared very well toward the material that was covered on the exams which he found very beneficial. According to Michael, the experience and education Michael received at ISU is unparalleled to any other education received by top notch schools such as Arizona State University and Northern Arizona University. He feels the education he received at ISU made him equally or even a head of the game in accounting skills and at a much more affordable rate! "It is just as good, if not better at ISU!"
Currently, Michael lives in Phoenix, AZ with his wife Abbi and his two year old son Gideon. He is successfully rising in the ranks at Moss Adams LLP and he is very adamant and proud of the ISU education he received. Roar, Bengals, Roar!
Written By: Dawn Konicek and Alex Bolinger, Co-Advisors of ISU's International Collegiate Business Strategy Competition (ICBSC) Program
March 2021
---