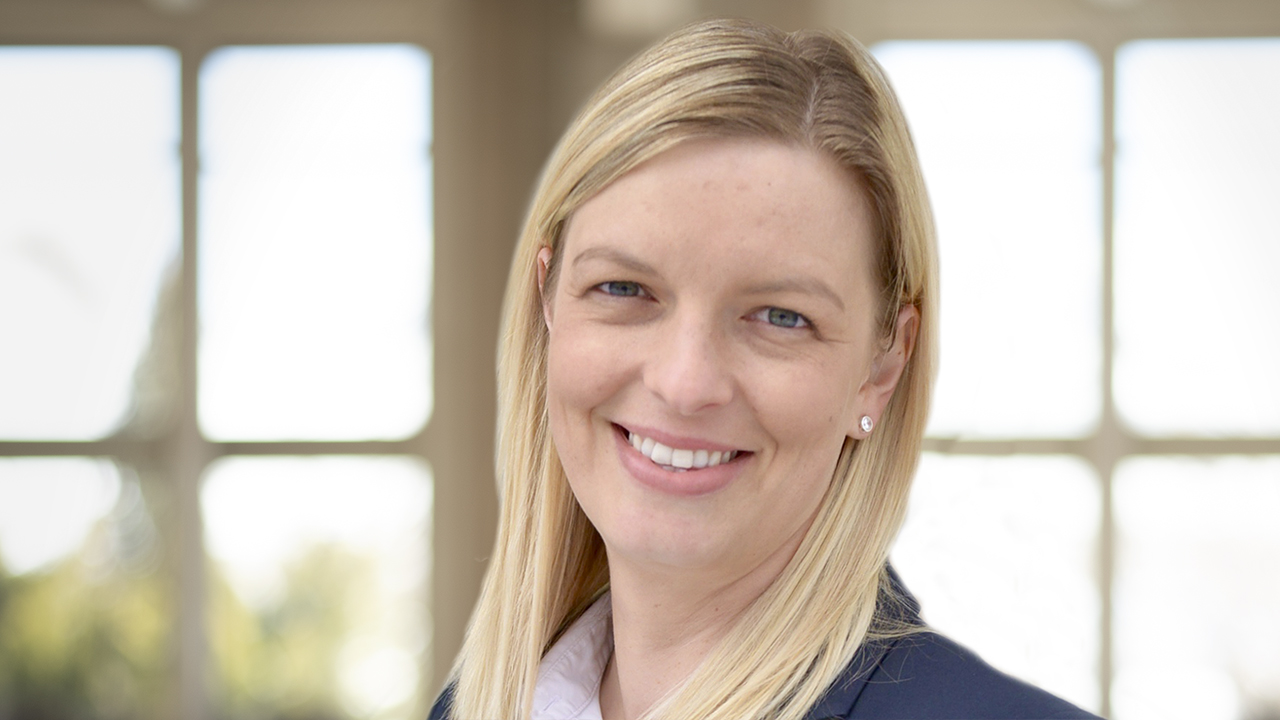 Laurel Palmblad, MBA
Alumna's Experience in the ICBSC Aids Her Career
in a World Mostly Gone Virtual
Laurel Palmblad has long been a pioneer. An entrepreneur and the mother of two young children, Laurel lives with her family in the Tri-Cities region of the southeastern corner of the state of Washington. She earned her full Masters of Business Administration (MBA) degree from Idaho State University while attending classes remotely, tuning in each evening from more than 500 miles from Idaho State's Pocatello campus.
Laurel was the first student from Idaho State to participate in the International Collegiate Business Strategy Competition (ICBSC) entirely from a distance. While the other members of the 2019 Idaho State team met in-person in Pocatello, Laurel joined each meeting via web conferencing software. Laurel characterized her participation in the competition as an opportunity to "break the virtual ceiling" and open the door for online students to capitalize on the unique, outside-the-classroom opportunities that Idaho State's College of Business offers.
"My time in the competition challenged the status quo that meetings have to be held face-to-face in order to be effective," said Laurel.
Laurel served as the Vice President of Marketing and Human Resources for Idaho State's 2019 team, which accomplished the rare feat of bringing home first-place trophies in two award categories. Among her many contributions to the team, Laurel took the lead in developing the look-and-feel of the team's business plan and annual report, which won the trophy for "Best Written Documents."
Since graduating from Idaho State, Laurel has worked as a consultant for small businesses, focusing on helping companies to write more compelling business plans and to develop their marketing strategies.
"I am able to apply, on a daily basis, the knowledge that I gained from the [ICBSC] competition to the real world and to practical settings in my consulting business," said Laurel.
Her ICBSC experience with working remotely has translated well to her consulting career, which has necessitated remote work because of the COVID-19 pandemic. Laurel's career has also offered the flexibility that she needs right now to prioritize her family's needs.
When asked about the benefits of ICBSC, Laurel spoke about lessons on working with others that transcend winning a semester-long competition. "The psychological benefits of the competition are that you are able to change your perspective of teamwork and apply what you are learning on a weekly basis," said Laurel.
Remote work undoubtedly complicates teamwork, but "teams in the future need to embrace the virtual...especially since [web conferencing and remote work] does not look like it will go away even after the pandemic is over."
Reflecting on her pioneering participation in the ICBSC competition, Laurel offered helpful advice for anyone struggling with the move to working remotely: "My participation [in ICBSC] reinforced my belief that you must not be afraid to reach out and be proactive when you participate in a virtual setting. This competition is a practice run for real life."
Those words ring especially true just two years later, in a world reshaped by the COVID-19 pandemic. As usual, Laurel Palmblad was in front of the curve and ahead of her time.
Written By: Dawn Konicek and Alex Bolinger, Co-Advisors of ISU's International Collegiate Business Strategy Competition (ICBSC) Program
February 2020
---