Departments and Programs
Idaho State University's College of Arts and Letters consists of the Fine Arts and Humanities and the Social and Behavioral Sciences.
We offer 24 undergraduate degrees and 13 advanced programs within these sections. For more information on our programs, majors and minors please contact the individual departments as listed below.
College of Arts and Letters Departments
Fine Arts and Humanities
Dr. John Gribas, Associate Dean
Office: Fine Arts Room 416
(208) 282-2361
John B. Davis Art Gallery
Transition Gallery
Compartment Gallery
Facebook
Communication, Media, and Persuasion
Office: Liberal Arts Room 132
(208) 282-3295
Frazier Hall 219
(208) 282-3695
Facebook
Instagram
Twitter
Office: Liberal Arts Room 262
(208) 282-2478
Facebook

Office: Graveley Hall Room 103
(208) 282-3043
Language Lab: Business Administration Room 116
(208) 282-2273
Facebook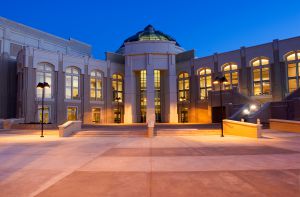 Office: Performing Arts Center (PAC) Room 209
(208) 282-3595
Facebook
Music
Office: Fine Arts Room 216
(208) 282-3636
Theatre and Dance
Office: Performing Arts Center (PAC) Room 238
(208) 282-3173
Box Office and Performing Arts
(208) 282-3595
Social and Behavioral Sciences
Dr. Michele Brumley, Associate Dean
Office: Graveley Hall Room 155
(208) 282-2629
Facebook
Office: Liberal Arts Room 332
(208) 282-2379
Facebook
Office: Garrison House Room B-7
(208) 282-4264
Office: Graveley Hall North, Top Floor
(208) 282-2211
Facebook
Office: Garrison House Room 427
(208) 282-2462
Facebook

Sociology, Social Work, and Criminology
Office: Liberal Arts Room 307
(208) 282-2170
Social Work Office: Liberal Arts Room 322
(208) 282-3377
Facebook
Interdisciplinary Programs
(208) 282-3119
(208) 282-2478
Gender and Sexuality
(208) 282-2170