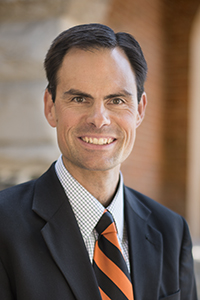 Alex Bolinger, Ph.D.
Professor of Management Idaho Central Credit Union Endowed Professor
Office: BA 433
Ph.D., University of Utah
MBA, Idaho State University
MA, Idaho State University
BBA, Idaho State University


Dr. Bolinger's research interests focus on groups and teams, negotiation, entrepreneurship, and employment in service professions. An advocate of active learning, signature learning experiences, and student engagement, he has taught an Honors course on collaborative creativity in which students have written several local history books in teams, published by Arcadia Publishing. Students in his classes have also participated in the "Make-a-Wish Challenge" to raise money for local children facing life-threatening illnesses in partnership with the Make-a-Wish Foundation of Idaho. He and Dawn Konicek have served for nearly a decade as co-advisers for teams of ISU students competing in the International Collegiate Business Strategy Competition.
Tyler Burch, Ph.D.
Associate Professor of Management
Office: BA 444
Ph.D., University of Washington
MS, University of Washington
MAcc, Brigham Young University
BS, Brigham Young University


Dr. Burch's primary research interests include individual psychological withdrawal and embeddedness in and organization, the work-family interface, employee voice and pedagogical techniques. Dr. Burch is passionate about teaching courses related to organizational behavior, loves the outdoors, and is enamored with his wife Erin and their three children.
Yan Chen, Ph.D.
Assistant Professor of Management
Office: BA 440
Ph.D., Rutgers University
MS, University of Illinois
BS, Renmin University of China
Yan Chen received her Ph.D in Industrial Relations and Human Resources from Rutgers University. Her research areas include compensation and benefits, workplace diversity, and strategic human resource management.
Dan Cravens, JD, DBA
Clinical Assistant Professor of Management, Bengal Solutions Director
Office: BA 334
DBA, Argosy University- Salt Lake City
JD, Gonzaga University School of Law
MA, Regent University
BA, Quincy University
Dr. Cravens is a native of Quincy, Illinois. He graduated from Quincy University in Quincy, Illinois with a Bachelor of Arts in sociology. He continued his education at Gonzaga University School of Law where he obtained his Juris Doctorate. After law school, he served as an executive for several years with a successful educational start-up company located in the Purdue University Research Park in West Lafayette, Indiana. While serving as an executive he continued his education and received a Master of Arts in Government with a concentration in political management from Regent University. After leaving the educational startup company Dr. Cravens served as an economist for the Idaho Department of Labor. While at the Idaho Department of Labor pursued a Doctor of Business Administration from Argosy University - Salt Lake City. He completed that degree in 2016, and has been with the College of Business since 2015. In addition to his duties as the director of Bengal Solutions, Dr. Cravens teaches management courses related to organizational behavior, the legal environment of business, and entrepreneurship.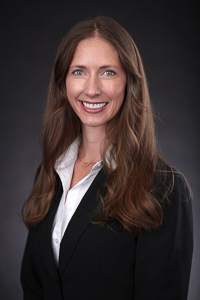 Julie Frischmann
Associate Clinical Professor
Office: BA 529
MS, Idaho State University
BS, Western Washington University
Julie Frischmann's primary interests are student education and technical growth in quantitative and statistical reasoning. Prior to joining Idaho State University, she worked as an actuarial health care consultant with Mercer, Marsh and McLennan Companies working between Seattle and San Francisco. Her clients included large tech companies and fortune 500 firms. Julie has extensive experience in teaching math and statistics courses and is dedicated to raising confidence in students' quantitative intellectual power.
Dennis Krumwiede, Ph.D.
Professor of Management
Office: BA 429
Ph.D., Kansas State University
MS, University of Colorado
BS, University of Nebraska
Dr. Krumwiede's research focuses on Operations Management topics including Quality Management, Project Management, Theory of Constraints, Enterprise Resource Planning, and Supply Chain Management / logistics. His publications can be found in Operations and Case related peer reviewed Journals.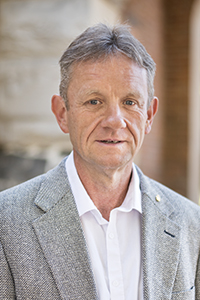 Greg Murphy, Ph.D.
Professor of Management
Office: BA 443
Ph.D., University of Houston
MBA, University of Houston
MS, University of Central Texas
BA, Weber State University
Dr. Murphy's research focuses on strategic management and entrepreneurship. Examples of recent
research include a study of diversification in small firms and a study of factors related to interest in
taking a course in entrepreneurship. Dr. Murphy has taught graduate and undergraduate courses in
strategic management, as well as undergraduate courses in entrepreneurship and business ethics.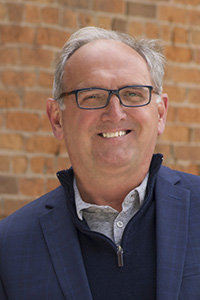 Jeff Street, Ph.D.
Associate Professor of Management, Director of CEED
Office: BA 335
Ph.D., University of Georgia
MBA, University of Tennessee
BSME, East Tennessee State University


Dr. Street holds a Ph.D. in Business Administration from the Terry College of Business at The University of Georgia. His areas of research and teaching bridge his dual interests in strategic management and operations management, particularly where processes and systems germane where operations management can be leveraged to achieve competitive advantage.
Neil Tocher, Ph.D.
Department Chair of Management and Marketing | Professor of Management
Office: BA 441
Ph.D., Auburn University
MS, Auburn University
BS, Gonzaga University
Dr. Tocher's primary research interests focus on the influence of social resources on entrepreneurial outcomes, the influence of human resource management practices on the performance of small and emerging firms, and case writing. Tocher has taught courses at the undergraduate and masters levels in entrepreneurship, venture consulting, strategic management, and organizational behavior.
Joanne Tokle, Ph.D.
Professor of Management
Office: BA 523
BS, Agricultural Economics, University of Wisconsin, 1981
MS, Agricultural and Applied Economics, University of Minnesota, 1983
PhD, Economics, Iowa State University, 1988
Joanne started working at Idaho State University in January, 1988, and has taught Business Statistics, Economics, and Finance courses. Administrative roles were: MBA Academic Director; Associate Dean; Associate Vice President for Undergraduate Affairs; and Vice Provost.