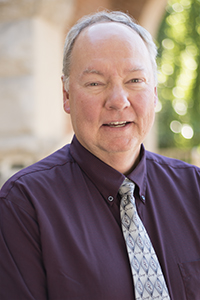 Steve Byers, Ph.D.
Professor of Finance
Office: BA 432
Ph.D., Texas A&M University
MBA, Indiana University
BA, Indiana University
Dr. Byers teaches graduate and undergraduate courses in corporate finance, investments, financial institutions management, and healthcare finance. He is a consultant in the areas of corporate finance and valuation. He frequently conducts executive development in-house programs for corporations. Prior to becoming a professor, Dr. Byers worked in corporate finance at NCR Corporation and Bristol-Myers Squibb. Dr. Byers teaches abroad at Iceland's Rekjavik University MBA program where professors from some of the best American, Canadian, and European universities teach much of the curriculum. Dr. Byers served as an officer in the U.S. Navy onboard nuclear submarines prior to his career in business.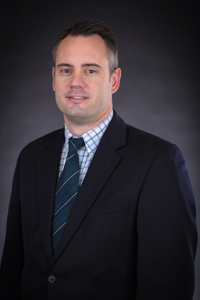 Chris Chatwin, CPA
Clinical Professor of Finance
Office: BA 336
MBA, Idaho State University
BS, Idaho State University
BBA, Idaho State University
Chris Chatwin teaches Financial Literacy related courses in areas of Personal Finance, Financial Concepts, Financial Applications, and Corporate Finance. His research interest is in behavioral finance, and financial decision making in both corporate and personal finance. Chris is the host of the Bengal Financial Literacy Podcast on KISU and helps to oversee the Financial Literacy Certificate offered through the College of Business. Prior to becoming a professor, Chris worked as a Financial Advisor and Paraplanner for a large wealth management firm as well as an Independent Business Consultant working as a contract CFO for small businesses and high net worth individuals. He originally returned to the University as an adjunct professor as a way to give back to the institution that he loves. He is happy to now be a full-time member of the faculty and is grateful to ISU and what it has provided to him in his career and for the opportunity to pass that on to others. Chris is currently completing his Doctorate Degree through the University of Florida.
Ann Hackert
Professor of Finance
Ph.D. Iowa State University
BA University of South Dakota
Dr. Hackert teaches graduate and undergraduate courses in corporate and personal finance. She serves as the co-editor of the Business Case Journal. Her research interests include corporate social responsibility (CSR) and the theory and practice of diversity, equity, and inclusion in higher education and business. She has also written several case studies about personal finance and business decisions. Her experience includes serving in Academic Affairs as the inaugural Director of Assessment from Fall 2018 to Spring 2023 and the support of institutional and College of Business accreditation.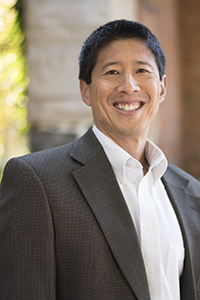 Kenneth Khang, Ph.D.
Professor of Finance
Office: BA 446
Ph.D., University of Washington
MBA, University of California- Berkeley
BS, University of Oregon


Dr. Khang teaches investments related classes and is the faculty advisor for the Student Finance Association, the D.A. Davidson Student Investment Fund, and the CFA Global Investment Research Challenge. He conducts research on topics in the areas of investments, financial markets and institutions, and corporate finance; and has published in the Journal of Financial Economics, Financial Management, the Journal of Banking and Finance, the Journal of Empirical Finance, Applied Economics, Applied Financial Economics, and the Quarterly Journal of Finance and Accounting.