University Honors Program
Help our hard-working honors students!
We are RAISINGTHEROAR to gather scholarship funds to help our hard-working, dedicated Honors students. We hope you will take the time to let others in your family and friend network know about the fundraising campaign that is a part of a tradition at ISU known as I Love ISU. Money raised over Sept 18th and 19th on our fundraising page will go directly to students in the program. Donors are able to choose several different "challenges" they would like to donate to. Each "challenge" unlocks more money for program scholarships or can get you an Honors t-shirt or free coffee drinks from College Market: raisetheroar.isu.edu/honors.
University Honors Program is a proud member of: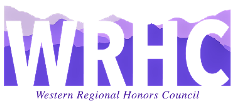 Honors Program Events
Stay up to date on all the events you can attend to satisfy program Civic Engagement requirements.