After nearly three decades of service at Idaho State University, Vice President for University Advancement Kent Tingey announced his retirement in March. His last day at ISU will be December 31.
"I want to thank Kent for his 30 years of service to Idaho State University. His work has been an integral and important part of ISU's history," President Kevin Satterlee said. "I am so appreciative of individuals who dedicate their lives to building our University. I wish him well in his retirement, appreciate his willingness to stay on as we search for his successor, and I look forward to tackling a number of initiatives with him in this important transition year."
Tingey made his announcement early in the year to provide ample time to search for a new vice president. The goal is to have the position filled in October.
Tingey first began his career at ISU in 1989 as Director of University Relations. He assumed the vice president position in 1999. Under his direction, ISU raised $152.5 million in its first-ever capital campaign. The result of the campaign was the construction of ISU's Stephens Performing Arts Center.
"It has been an honor and privilege to serve at ISU and work closely with so many faculty, staff, students, alumni and friends of the institution," Tingey said. "Those who care so deeply for our University have made a remarkable difference for good in building ISU. Because of their extraordinary efforts, I am confident our University is poised for continued success."
As Vice President for Advancement, Tingey has been responsible for overseeing ISU's public and government relations, marketing and communications, development, the ISU Foundation, alumni relations and Holt Arena and the Stephens Performing Arts Center. Tingey has served as a vice president under three different presidents at Idaho State.
Prior to coming to ISU, Tingey served as executive assistant to U.S. Congressman Wayne Owens in Washington, D.C.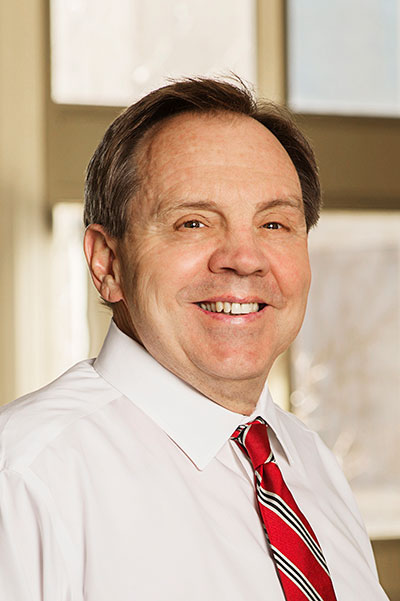 Kent Tingey