Idaho State University President Kevin Satterlee announced that Glen Nelson has accepted the position of vice president for finance and business affairs.
Nelson, most recently the Arizona State University special advisor to the executive vice president, treasurer and CFO, began at ISU Jan. 22.
"As we look forward to the years ahead, this leadership position will serve a key role in designing finance and business operations for the University to fulfill the strategic objectives and mission of the institution," Satterlee said. "Glen has an extensive background in finance and business affairs. He has breadth and depth of experience in these areas that will undoubtedly serve ISU well. I am confident in Glen's ability to build relationships across campus and help us build a shared vision for our collective future."
Nelson has extensive experience in higher education. He began at the 98,000-student Arizona State University in 2014 as associate dean to the College of Nursing and Health Innovation, a position he held until 2018, and as associate dean of the College of Health Solutions, which he held until 2016.
Other positions he has held include:
Senior vice president for finance and administration, Arizona Board of Regents of the Arizona University System, Phoenix, Arizona, 2010-13
Associate vice president for financial administration, University of Wisconsin System, Madison, Wisconsin, 2008-10
Assistant vice chancellor, chief budget officer, Oregon University System, Corvallis, Oregon, 2005-2008
Controller and director of fiscal services, Colorado School Mines, Golden, Colorado, 2002-2005.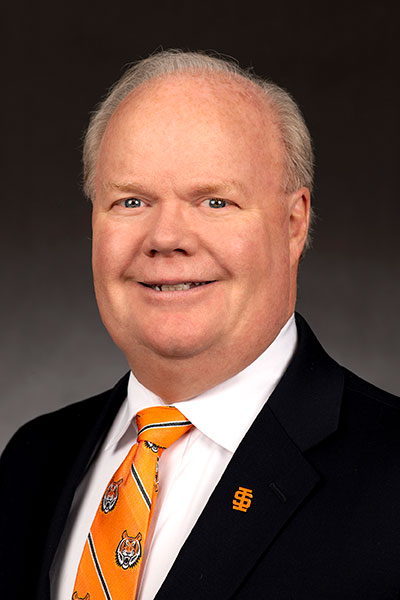 Glen Nelson