It was the moment when she saw one small gift for each family member under the Christmas tree that Marilyn Byrne realized just how much her education meant to everyone in her family.
She had come home from a semester at Idaho State University, struggling. She saw the meager holiday, and realized that her parents were sacrificing greatly for her future. They had never gone to college themselves, but realized the importance of higher education.
"I realized the entire family was contributing. That sent me back with a new purpose," she said. "They were truly selfless, and gave me unconditional support, and I was able to graduate without debt."
Byrne, who graduated in 1967, has since dedicated her life to education, first spending decades as a middle school and high school teacher, assistant principal and principal, and later professor and then Dean of Graduate Studies in Educational Leadership at Doane University in Lincoln, Nebraska.
Without the support of her parents, she says, college would have been a lot more difficult. To honor them, Marilyn and her husband Bill created the Joe and Pauline Kent Scholarship endowment in 2004.
This year, the Byrnes decided to honor the Kents once again, this time creating the Kent Center, a place in the College of Education where students can receive advising help, study for the PRAXIS, a teaching certification exam, or work collaboratively with other students. In the center, students can use state-of-the-art technology to study and work with students at ISU's other locations across the state.
The center is modeled after the Byrne Student Success Center at Texas A & M University, which was created through a gift from Dorothy and Artie McFerrin in honor of Byrne's dedication to education.
Byrne hopes the center will help first-generation college students like herself find the resources they need to thrive. She envisions a place where people can go to have study opportunities and find resources.
"With high expectations, there has to come high support," she said. "I see this as one of those supports."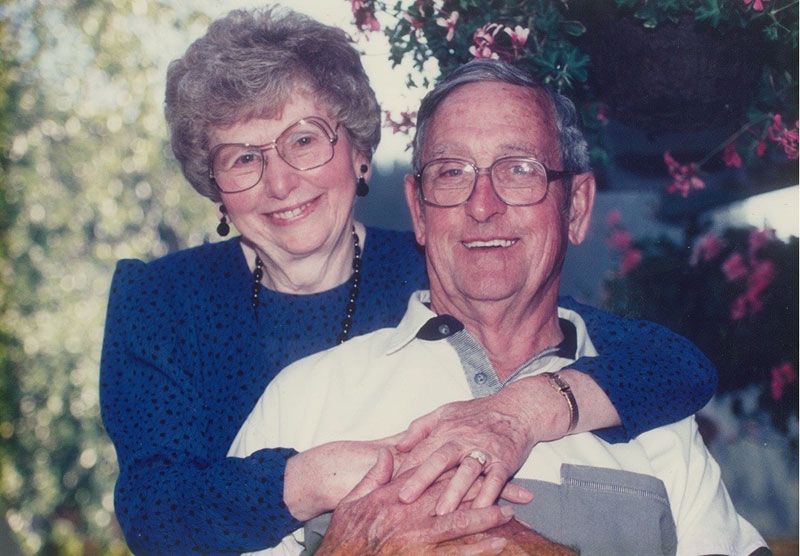 Marilyn and Bill Byrne