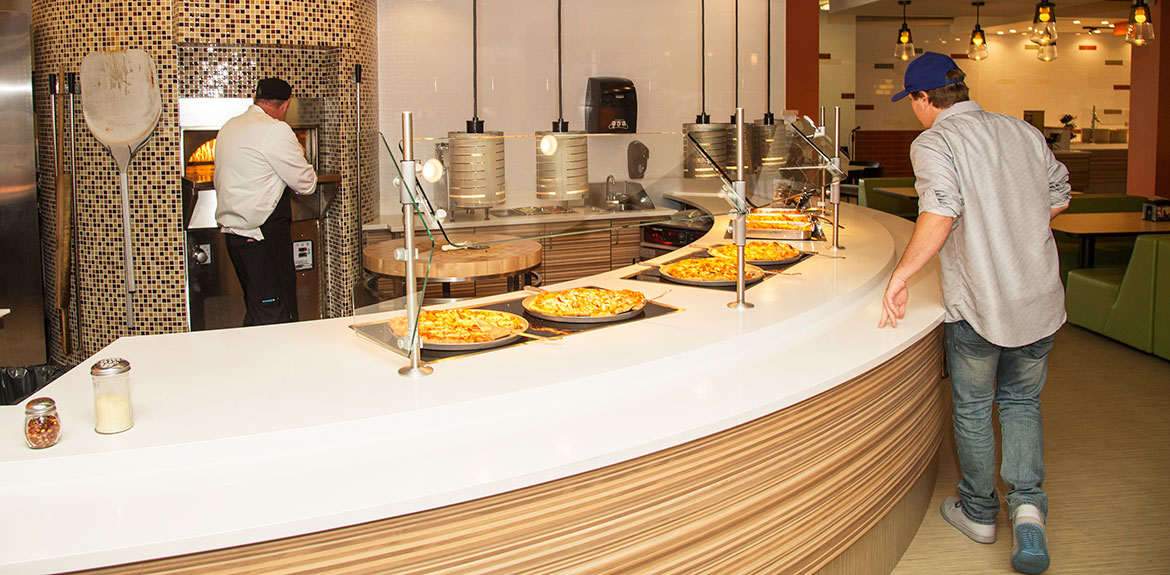 When Vanessa Hanson looks at the students she works with, she sees herself.
During her undergraduate days, she felt completely alone — sleeping in her car on cold nights and often going to class hungry.
"It can be very isolating," she said. "Isolation can be a big deal when you are trying to stay in school."
Today, as student support and outreach specialist, she knows there are many more like her — students who are working multiple jobs, who are choosing between books and food, and who often feel lost and alone.
In the Student Life office, Hanson and director Kris Clarkson keep extra food in their refrigerator for students who need it. The use of Benny's Pantry, an on-campus food pantry that serves members of the ISU community, has more than doubled. Clients have received more than 11,000 pounds of food this academic year.
"It's pretty clear that growing numbers of our students are experiencing food insecurity," Clarkson said. "It's pretty difficult to learn when you're hungry."
Clarkson and Hanson want to do more than just feed students, however. They want to cultivate communities. Recently, Chartwells, campus caterer, and Idaho State University launched the meal share program, a joint effort that allows students to donate unused meal plan meals to students in need. The program launched in December, and so far more than 200 meals have been donated, including a kickoff donation from ISU Credit Union. For students in need, meals are loaded onto their Bengal Card, so the transaction is discrete, and funds can be used at Turner Dining Commons.
The program not only feeds students, but helps give them a chance to be of service to their peers, Hanson said. Giving feels good, Hanson says, and when students who understand the feeling of being in need have an opportunity to give back, it can be affirming and life-changing.
"The dollar amount isn't important," she said. "It's the giving. It helps them feel good about themselves."
And food offers another way to connect, Hanson and Clarkson say. They hope that as the program grows, they will be able to help students make connections. They want to host meals with groups who have similar life situations, like single parents, non-traditional students, or students who have aged out of the foster care system. Through meals provided by meal share, they envision a program where they can create communities of students who can be a support to each other as they navigate their college experience.
"This is going to give us some great opportunities," Clarkson said. "I think it's got great potential."