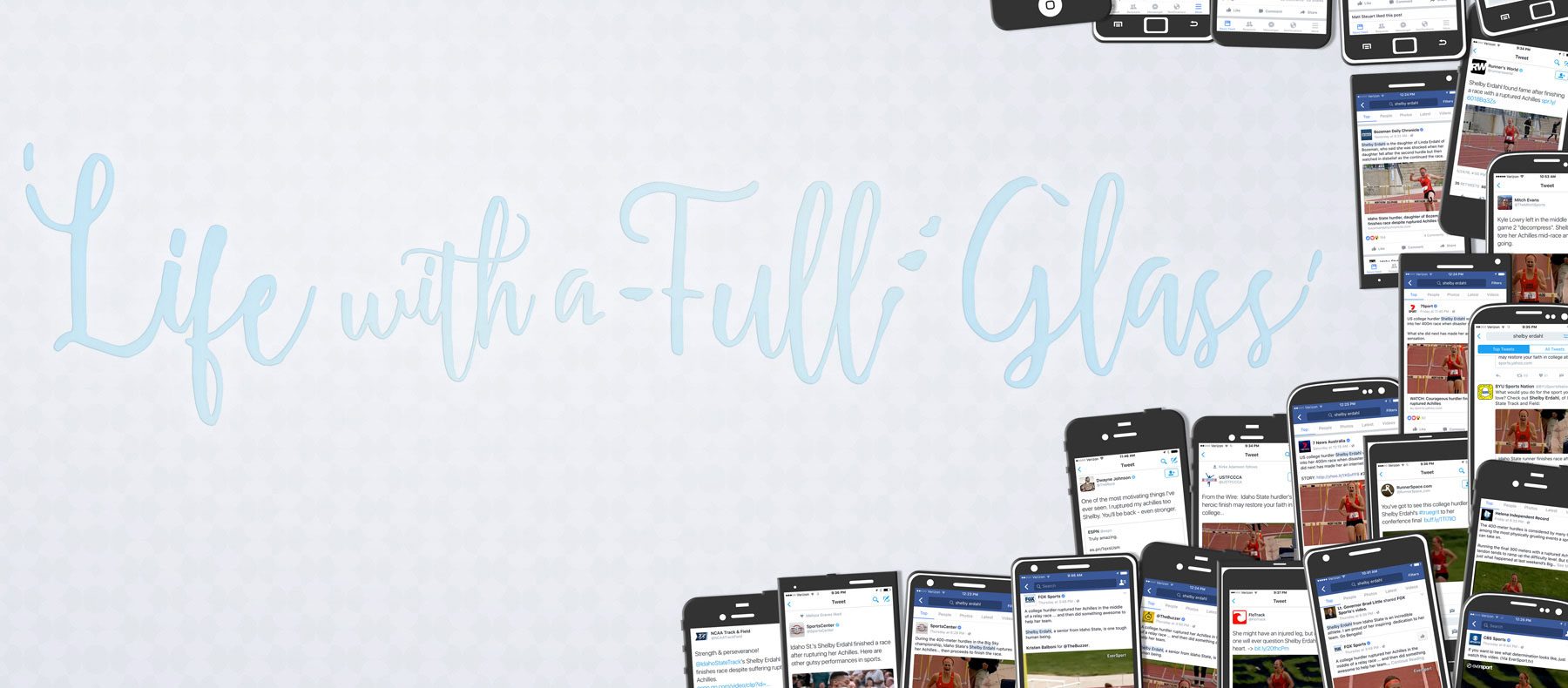 Life With A Full Glass
Shelby Erdahl, '16
I have always been the type of person to look at the glass half full. Little did I know as I stepped into the blocks for the Big Sky Conference Championship finals in the 400-meter hurdles just how important that mentality would be. At the time, you could say my glass was completely full.
I had just finished celebrating graduation with my very best friends and family, was competing in the Conference finals in my favorite and best event, and was looking forward to a graduation trip to Europe with my family in a few weeks.
Then in a moment, my glass went to completely empty. I completely ruptured my Achilles' tendon as I took off over the second hurdle during the race. I crashed to the ground confused, and had no idea what was wrong until I stood up and attempted to sprint again. It was at that moment I realized the nerves in my foot and lower leg were not working. I remember thinking "I just tore my Achilles' tendon, this can't be happening."
Then came the anger. I had worked too hard, had too many teammates and coaches believing in me to simply let it end like that. So I started running. People asked me afterward how I managed to run 300 meters and jump eight more hurdles on a completely ruptured tendon. The truth is that it was a lot of factors.
I have run to the point of puking, black out, and crying during various workouts throughout my collegiate track career, and while this run by far surpassed any physical challenge I had encountered before, I knew I could do it.
The key was just to start running. Once I started, I knew I was capable and the phrase, "just put one foot in front of the other" became my personal motto. My sense of determination, fostered by the way I was raised and the constant support of my coaches, and the sight of my teammates lined down the track cheering me along did the rest.
After I crossed the finish line, several of my teammates jumped the fence to come sit by me, and while I was in extreme shock and sobbing, I was aware enough to realize that is probably the most grateful I have ever been in my life. I will never be able to describe the gratitude I felt for those teammates that were there beside me and the rest of my team who ran 200 meters along the fence to the finish line and stayed there until the medical cart drove me to the training room.
After my subsequent repair surgery, I slowly felt my glass beginning to fill back up and be half full again. I was going to Europe, albeit on crutches. I had the support of thousands of strangers after the video of the race became an unexpected viral sensation. I had got to experience the thrill of being interviewed by ESPN and bringing national recognition to my university, and after two weeks I was no longer in as much pain.
Then once again, life drained my glass real quickly. I fell stepping out of the shower and in a freak accident I re-tore my tendon, thus ending my chances of going to Europe and setting me up for yet another painful surgery.
The first time my tendon tore, I did not feel the actual tear, just the numbness afterward. The second time, I felt an intense amount of pain, a tug and a pop. I instantly knew I had re-torn my tendon and the minutes that followed, I can say without a doubt, were the worst moments of my life and the only time I truly lost hope.
However, with the prospect of a new type of surgical repair that quickened recovery time, the knowledge that life is what you make of it and that there was nothing I could do but accept the situation and move forward, I built myself back up.
It hasn't been easy, and even now as I write this more than eight weeks after the initial tear, I'm still in pain and struggle to walk. Some days it feels great and I can walk anywhere I please. Some days it hurts again and I'm back to sitting around and icing. It is days like those when I rely most on my friends and family to help keep my spirits up. But in the end, I know it will all be okay and with all the experiences I have had in life, and will soon have again, and all the wonderful people in my life, it is pretty hard for the glass to look anything but full.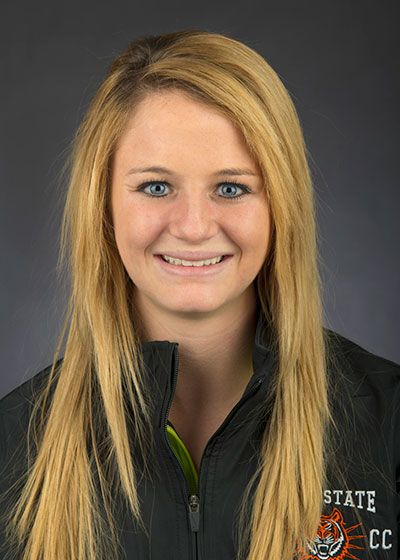 Shelby Erdahl