Homecoming Award Recipients
Distinguished Alumnus
Roger L. Akers
A native of Blackfoot, Idaho, Akers was raised on a potato farm. Akers earned three degrees: Bachelor of Science degree in computer science; Bachelor of Arts degree in accounting; and Master of Business Administration degree. While pursuing his MBA at ISU, Akers worked at the Computer Center as an administrative programmer. Following graduation, he traveled in Europe, Eastern Europe and North Africa. He and another Idahoan started Prodata, Inc., and for 12 years developed consulting services, providing information technology consulting that grew to seven offices in the Western US. He sold Prodata, Inc. in 1996. In 1998, Akers started Akers Capital LLC, a venture-capital fund in emerging technologies and serves as the managing general partner. Akers and his family live in Fair Oaks, California.
ISU Achievement Award
Dr. Paul K. Link
Link came to the ISU geology department in 1980. Since then he has taught classes at all levels from introductory to graduate courses. Link served as chair of the geology department from 1985-1993. He is the director of the Geology Summer Field Camp at Lost River Field Station in Challis. He co-authored "Rocks, Rails and Trails" about Pocatello and surrounding areas with the late Chilton Phoenix. Link has been recognized with the ISU Distinguished Public Service Award in 2002 and as an ISU Master Teacher in 2013. He is active in the Pocatello community as a member and former president of the Gate City Rotary Club, a member of the Idaho Civic Symphony Board and the Portneuf Greenway Board. He has served as chair of the Idaho Board of Professional Geologists.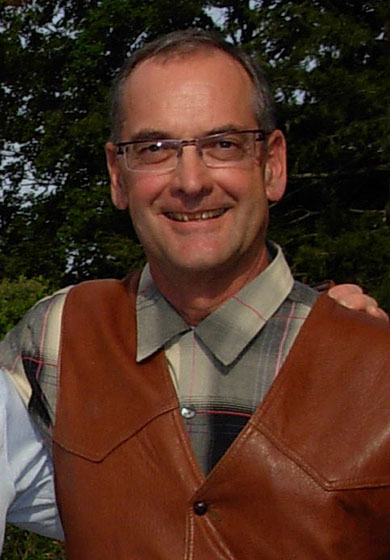 ISU Distinguished Service Award
Craig K. Joseph
Originally from Liberta Village, Saint Paul, Antigua and Barbuda, Craig came to ISU on a football scholarship and has made ISU his home ever since. Joseph is married to Nicole Joseph and has two children. He currently serves as the assistant director of admissions as well as advisor to the ISU Ambassadors and the instructional and academic support representative on the ISU Staff Council. He previously served as a recruiter for ISU. Joseph is actively involved in anything that promotes and supports ISU from advising to garnering support for ISU athletics. He has taken a leadership role in the establishment of The Block- a fan club for Bengal athletics composed of students and alumni and the establishment of Home Field Advantage, a group dedicated to providing the fan support that student-athletes need from the Bengal community and about participating in the competition as a fan rather than a spectator.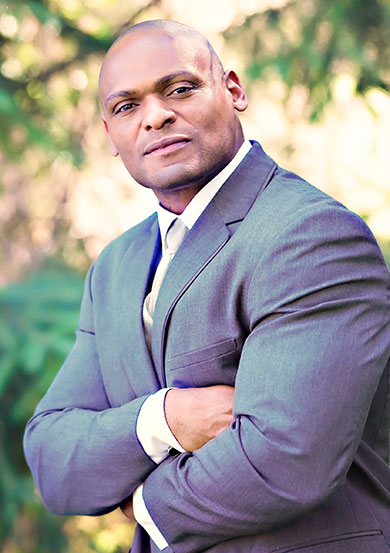 William J. Bartz Award
Sen. Roy J. Lacey
Lacey owned Roy's Western Wear before selling it in 1996. He joined the Idaho Foodbank and spent more than 15 years as an administrator. He set up the Pocatello branch and then became Vice-President of Operations for the Idaho Foodbank. He stepped down from this position when he ran for and was elected to the Idaho House of Representatives in 2010. Lacey served two years in the House before being elected to the District 29 seat vacated by Sen. Edgar Malepeai.
Lacey has been significant in his support of the University during his time in the Idaho Legislature, specifically with his leadership on the Joint Finance and Appropriations Committee. He has been a supporter of the University personally providing financial support for the I Love ISU scholarship campaign, the College of Arts & Letters and the College of Education.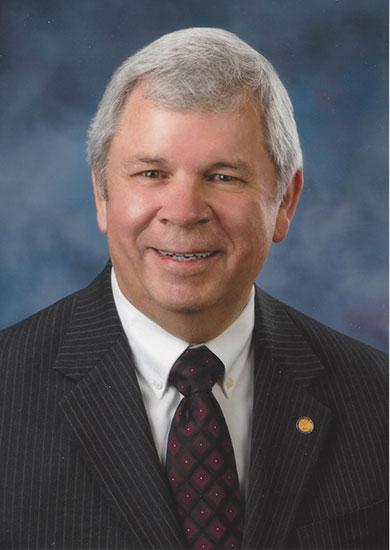 President's Medallion
Peter C. Kole
Kole, '63, management and organization, is the president and owner of Paramount Metal Products, a business he started more than 35 years ago and continues to operate in Cleveland. He has been extraordinarily generous to Idaho State University supporting and endowing 14 separate scholarships in the Colleges of Business and Education and support for the L.E. and Thelma E. Stephens Performing Arts Center. Additionally he has funded a large annual scholarship program for students from Kole's home country of Albania as well as a prestigious graduate award for outstanding doctoral research. He has been honored by Idaho State University as Distinguished Alumnus, Professional Achievement Award recipient for the College of Business and in 2003 received an Honorary Doctorate of Humane Letters. He is also the Honorary Consul General for Albania.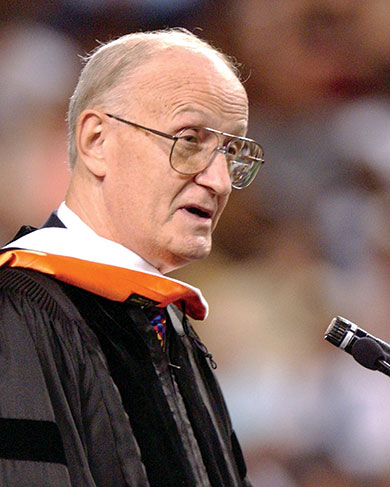 President's Medallion
Kelly Rae
While at ISU, Rae, '82, was a member of the women's softball team and was named most inspirational player in 1981. Rae was also on the dean's list many times during her tenure at ISU. Rae also obtained a Masters of Public Administration from Nations University in 1990. She began her career as a Drug Enforcement Agency officer and spent more than 10 years in that field. She was the first female graduate of the U.S. Army Ranger Training Program at Fort Benning, Georgia. She and her partner created HabeRae Investments in 1998—a development company that purchases run-down houses inside the urban core of Reno, Nevada and turns them into upgraded residences. HabeRae has renovated more than 50 properties and is now developing small urban lots, specializing in those that could utilize existing infrastructure and beautify blighted areas of downtown Reno. They have been recognized nationally and locally with many "green" and historic preservation awards.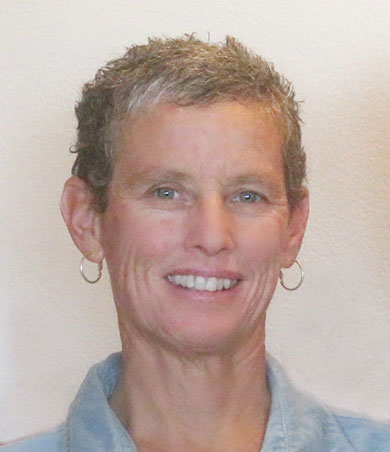 President's Medallion
Arlo D. Luke
Luke graduated from ISU in 1964 with his bachelor's degree in Pharmacy. However, he never made the practice of pharmacy his vocation. He and Don Aslett co-founded Varsity Contractors, Inc.—a facilities services company—in 1957 as a way to put themselves through college, and after graduating, Luke decided to become a full-time businessman. Now, 36 years later, Luke serves as not only the co-founder but President and CEO of Varsity Contractors, Inc. The company is a nationwide success with more than 5,000 employees. In addition to being a successful businessman, Luke is the founder of Valley Pride, a civic beautification organization. He also serves in the Boy Scouts of America, and has made generous contributions to Pocatello and ISU. Luke serves on the ISU Foundation Board and currently is chairman of the board.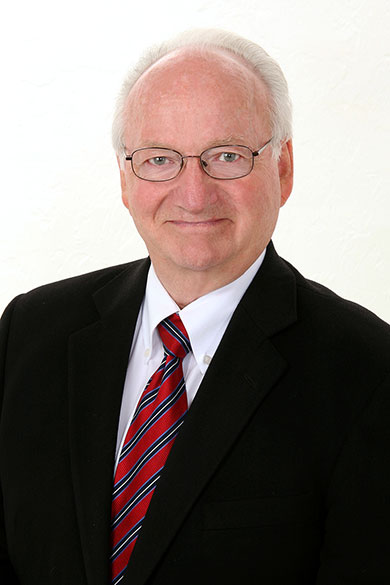 President's Medallion
Sharon Price
As a non-traditional student, Price obtained her degree from Idaho State in 1986 and has never left the university. Following her graduation, she worked in the ISU Foundation office. As a volunteer she has served on the Alumni Board, the Centennial Celebration Planning Committee, team captain for several years for the I Love ISU Campaign and currently serves on the Dean's Advisory Board for the College of Arts and Letters. Originally from Cedar Rapids, Iowa, Sharon married Park Price in 1969, living in Los Angeles, Washington, D.C. and Detroit for Park's work with General Motors. Sharon began her lifelong volunteer service supporting her community, hospitals and education. In 1979, their family relocated to Pocatello to take over the family auto dealership. Price continued her volunteer service and was extremely active in PEO, Zonta, PRMC Medical Board and Foundation Board, United Way, Healthy Pocatello/Healthy Youth, Idaho State Civic Symphony board and served on the Grants Panel for the Idaho Community Foundation. Now living in Idaho Falls, Price serves on the Idaho Falls Symphony board and is chair of the Idaho Falls Arts Council.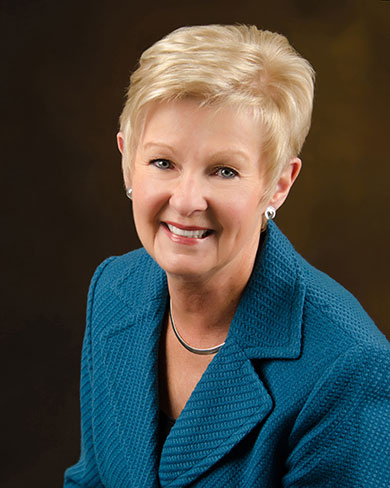 Young Alumni Award
Anntara Smith
Smith, '03 and '14, currently serves as the clinical coordinator and assistant professor of physician assistant studies at ISU Meridian. As clinical coordinator, she places all PA students in their rotations for the last half of their education, securing rotation sites for major urban medical centers, rural clinics and community-based clinics throughout the nation. She is past president of the Idaho Association of Physician Assistants. Her involvement and leadership with the IAPA has been evidenced by helping to coordinate Medicaid reimbursement for PA's as parts of Medicaid services. She has been actively involved in taking this program and services into the Meridian and Boise communities with her students and their projects, research and training. In addition to her academic responsibilities, Smith has served on the ISU Alumni Association Board of Directors and is a generous supporter of academics and alumni activities.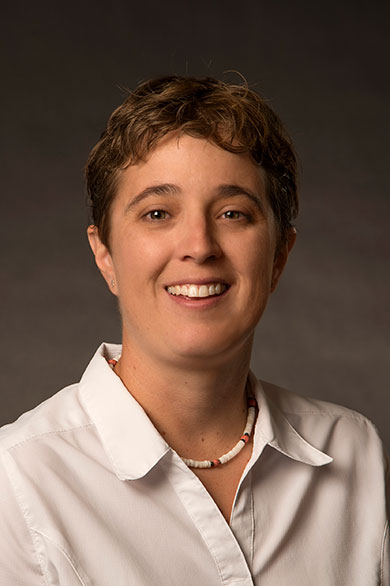 Parade Marshal
1981 National Championship Football Team
Nine of the members of this team and three of their coaches have been inducted into the ISU Sports Hall of Fame: Dave Kragthorpe; Jim Koetter; Mike Machurek; Case deBruijn; Rod Childs; Brent Koetter; Marvin Lewis; Arnie Bagley; Lem Galeai; Jim Lane; Greg Smith; Bill Snapp; and Warren Whitaker. In 1980-81, the community of Pocatello was football crazed, due to the unprecedented success of Coach Kragthorpe, his coaches and the team. 2016 marks the 35th anniversary of their winning the National Championship.