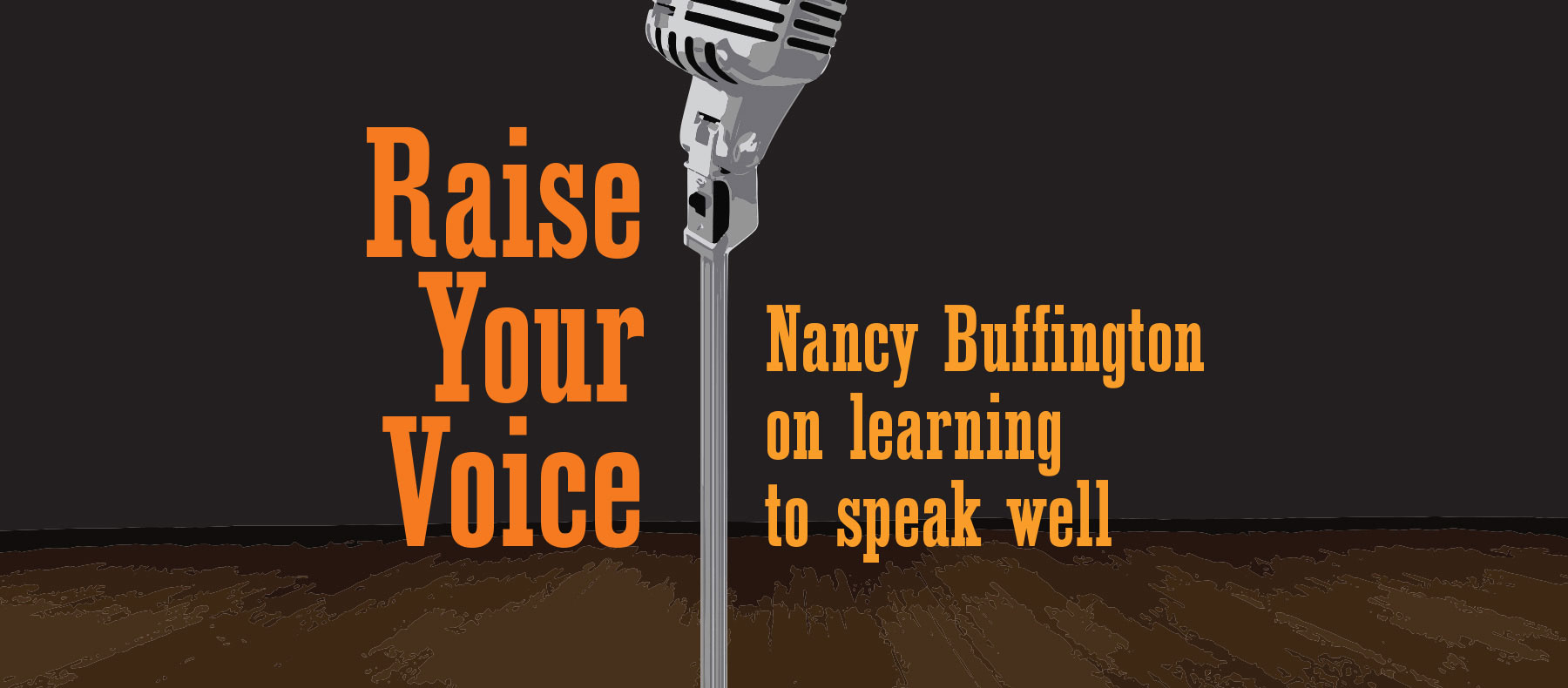 Raise Your Voice
Chris Gabettas
Nancy Buffington on learning to speak well
In a second-floor office on Washington Street in Boise's historic North End, Dr. Nancy Buffington coaches people on the art of public speaking.
"I help people find their voices, and I help them tell their stories," said Buffington, founder of Boise Speakwell, a boutique company whose client list includes corporate executives, entrepreneurs, lawyers and authors.
Buffington's own story began in Boise where she attended high school in the early 1980s. She enrolled in Idaho State University at age 16 and graduated with a bachelor's degree in English in 1986.
Buffington went on to earn a master's degree and a Ph.D. in American Literature from University of Arizona in Tucson. She's served on the faculty of four universities, including Stanford where she taught writing and rhetoric for six years.
Buffington launched Boise Speakwell in 2011 shortly after she moved back to Boise. Drawing on community resources to develop a business plan, Buffington coupled her expertise in writing and communication with her desire to help people manage their fear of public speaking.
Glossophobia
A 2013 survey from the National Institute of Mental Health says 74 percent of the population has a fear of public speaking. A 2001 Gallup survey put the number at 41 percent with public speaking the second most common fear after the fear of snakes.
Public speaking anxiety has a name—glossophobia from the Greek words for tongue and fear or dread.
Buffington's goal is not to eliminate the jitters, nerves and anxiety that come with public speaking, but to help speakers push through that discomfort. It's not about training them to deliver a speech with perfect inflection and diction—it's about helping clients find their voice, rediscover the passion for what they do and tell their story in a compelling way.
"A CEO, for example, has to articulate the vision for an entire company. If he or she can't, the company will languish," said Buffington, whose corporate clients have included Engineered Structures Inc., United Dairymen of Idaho, Hewlett-Packard and Simplot. She also coached speakers for TEDxBoise in 2015 and 2016.
Managing the fear
Buffington admits public speaking once terrified her, but she worked through it –which helps her understand her clients' own anxieties. "Public speaking is the ultimate exposure. It's the ultimate experience of vulnerability because you are putting yourself on the line, exposing your mind and body at the same time," said Buffington.
But she believes all people can become effective public speakers through careful preparation of subject matter, playing to their individual strengths and learning to connect with an audience.
"You have to be yourself. The power of communication is about connection with people and being real," said Buffington, noting audiences are skeptical of the flawless, robotic and over-rehearsed performance.
Buffington has written extensively about the art of public speaking, including a children's book, "Ruby Lee and the Very Big Deal," the story of a young girl who overcomes stage fright when asked to read an essay in front of her hometown. Buffington says the story resonates with both youngsters and adults.
She and a colleague are currently writing a book for adults about the mind-body connection intrinsic to public speaking.
Buffington measures success not only in the number of clients who seek her services, but in what they tell her after a public-speaking engagement.
Her favorite response? "That was fun. I want to do it again," said Buffington.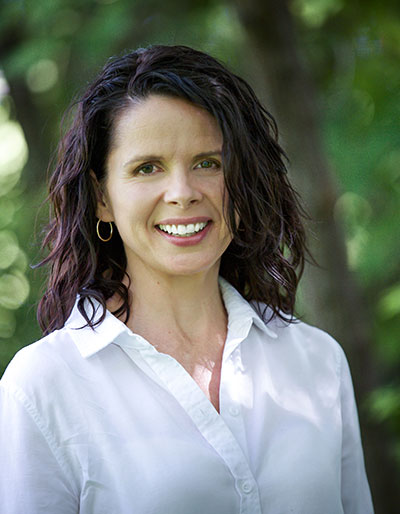 Public Speaking Tips
from Dr. Nancy Buffington,
founder of Boise Speakwell
Prepare your presentation in advance and avoid making last minute changes.
Relax and clear your mind. Get a good night's sleep, go for a walk or hit the gym.
Arrive at the venue early and establish an audience rapport before the presentation. If possible, walk around the audience and introduce yourself.
Remember, nerves and stomach butterflies are okay. They show you care.
Avoid caffeine and other stimulants before you speak. They can leave you feeling overly jittery and tense.
Don't worry about being perfect. Just tell your story.