1950s
Sally Robbins, '52, was surprised to see her picture on the cover of Idaho Power's Centennial Celebration Cook Book. The Power Company hired Robbins right after graduation. In 1979, she earned an M.S. from MSU-Billings and was hired as a Washington State Extension Agent in Port Townsend, Washington. She retired in 1992 and still lives there.
1970s
Jim Bell, '78, CPA, is the new president of the Idaho Association of Public Accountants. Bell is founder of Solutions by JF Bell Group in Idaho Falls. Bell served for many years on the Idaho State Board of Accountancy CPE Committee. In addition to his role as IAPA board president, Bell was recently appointed to the finance, investment and audit committee of the American College of Veterinary Internal Medicine.
1990s
Helen Tate, '91, was selected to serve as Wingate University's provost. Previously, Tate served as associate vice president and professor in communications at Georgia Southwestern University. In addition, Tate served as the Future Faculty Teaching Fellow at Indiana University-Kokomo's Department of Communication Arts, associate instructor and peer mentor at Indiana University, and instructor of speech at Lamar University at Orange.

Marji Price-Seeger, '96, Ph.D., is the vice president of instruction at Victoria College in Texas. Price-Seeger served as vice president of academic affairs at Dawson Community College in Glendive, Mont., before accepting the position at VC. Prior to her tenure at Dawson, Price-Seeger was a dean of instruction at Oxnard College and San Bernardino Valley Colleges in California, and an associate dean at Cascadia Community College in Bothell, Wash.

Francoise Cleveland, '96, has joined the Idaho office of AARP as the associate state director of advocacy. She previously served as AARP's Idaho district director for the U.S. Senate.
2000s
Matt Gerard, '01, has joined the law firm of Berg & McLaughlin, Chtd. He attended law school at the University of Idaho, earning his law degree in 2015. Gerard's legal emphasis will be family law.

Brad Wallace, '02, is the new principal at Highland High School in Pocatello. Previously, he served as principal for New Horizons alternative high school.

Heidi Adamson, '02, the owner of Five Star Property Management, is the newest member of the Pocatello City Council. Adamson is a graduate of Highland High School and received her bachelor's degree in history at Idaho State University.

Darik Croft, '04, is the new chief operating officer of miCare, a subsidiary of EBMS. His oversight responsibilities include: miCare Health Center new client implementation, developing new and expanding upon current strategic miCare partner relationships, operational management of all miCare Health Centers and management of all clinical staff. He is also responsible for facilitating efficient operations to meet current and future business needs for clients.
U.S. Air Force National Guard Airman 1st Class Amber M. Astin Larsen, '09, graduated from basic military training at Joint Base San Antonio-Lackland in San Antonio, Texas.
Graham Garner, '02, '07 has been named executive director of communications and marketing at Morrisville State College. In his new position, Garner leads the internal and external communications, media relations and marketing efforts and serves as the chief communications officer. Prior to MSC, Garner served as the vice president for marketing and communications at Wartburg College in Waverly, Iowa. While there, he developed effective campaigns and brand messaging, and led the institution's successful website redesign. Garner has also held positions as vice president for university advancement at South Dakota School of Mines and Technology in Rapid City, and director of university relations at Idaho State University in Pocatello.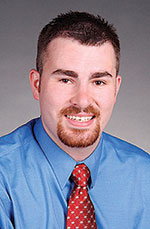 Holly Kartchner, '09, was recently named "Teacher of the Year" by the American Lawyers Alliance. The American Lawyers Alliance is a charitable and educational non-profit organization whose mission is to promote understanding and appreciation of the law and the American legal system. The award highlights outstanding contributions in the field of law-related education. Kartchner can add this award to her long list of accomplishments including an American Civic Education Teacher Award, Boise Pesky Award for Inspirational Teaching, an Idaho Teacher of the Year Award from the American Legion and the Blackfoot School District Indian Education Award.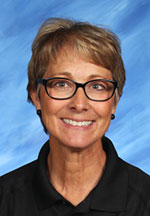 2010s
Stuart Summers, '10, Idaho State University associate vice president for Marketing and Communications, was recognized as a 2016 Idaho Business Review's "Accomplished Under 40" honoree. Prior to assuming his current role, Summers worked at the ISU College of Technology for four years as the director of marketing and recruitment.
Mychal Lowman, '11, has joined Century 21 Magellan Realty. He will be responsible for increasing the company's brand presence in the Boise area. He holds an MBA from Purdue University, with an emphasis in design, social networks and marketing.
Lyle Trone, '11, has joined White Mountain Regional Medical Center as a pharmacist.
Amber Schroeder, '12, has returned to Pocatello to accept a position at Portneuf Medical Center as Physician Assistant with the Surgical Specialists. She received a Master of Science Physician Assistant, with Inter Professional Education Honors, from the University of New England in Portland, Maine on May 20, 2016
Hillary Merkley, '01, '16, was named the head coach of the track and field program by Director of Athletics Jeff Tingey. Merkley is a former ISU track and field student-athlete who has been coaching in the program since 2013. Prior to coming to Idaho State in 2013 as an assistant coach, Merkley was the head track and field coach at Capital High School from 2009-11. As a student-athlete at Idaho State, Merkley won two Big Sky championships, winning the 1999 indoor shot put championship with a distance of 46-5 ½ and the 2001 outdoor heptathlon championship with 5,320 points.