ISU Psychology Clinic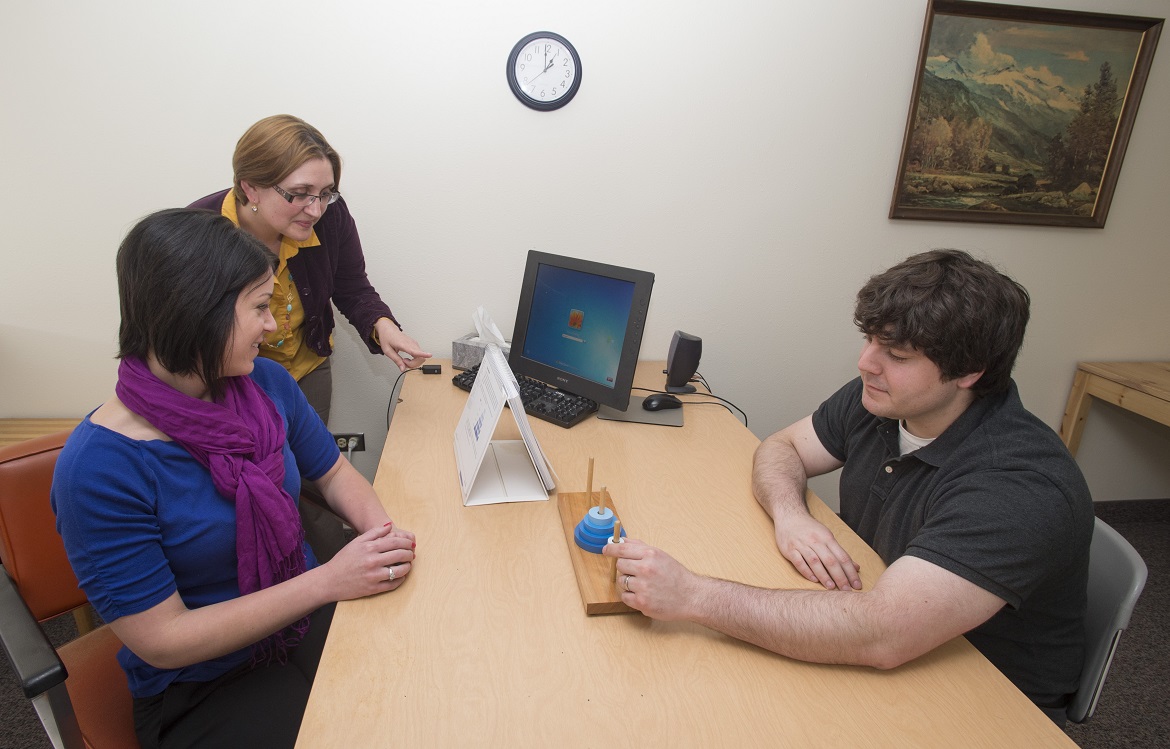 Location
1400 E. Terry Dr., Bldg. 63
Pocatello, ID 83209
(5th Floor, Garrison Hall)
Hours
Academic Schedule:
Monday through Friday
9:00 AM - 12:00 PM
1:00 PM - 6:00 PM
Summer Schedule:
Monday through Friday
9:00 AM - 12:00 PM
1:00 PM - 5:30 PM
Contact Us
Phone: (208) 282-2129
Fax: (208) 282-5411
(Some services may have a waiting list,
although clients can usually obtain services within one month)
Parking
Patient parking is available in the areas designated clinic patient parking in the East or West lots of Garrison Hall (Building 63). You will need to obtain a parking pass from the Clinic Secretary before parking. Look for the white "Patient/Client Parking" signs. These are the first six parking spots on the right hand side of the lot.
Please place the Guest Parking Pass on the left side of your dashboard to avoid receiving a parking ticket. Unfortunately, we can NOT reverse parking tickets.
Campus Map
About Us
ISU's Psychology Clinic provides psychological testing for DSM-5 diagnoses and evidence-based treatments for children, adolescents, adults, couples, and families.
The Psychology Clinic is a training and behavioral health care center connected with the ISU Psychology Department. This treatment facility, which was established in 1978, provides training for doctoral students in the clinical psychology program as well as a low cost treatment option for children and adults living in Southeastern Idaho.
Services are not restricted to the university and in fact most clients are community members. Clients work collaboratively with psychology trainees and the supervising clinical faculty to resolve mental health difficulties and reach personal goals.
All assistance and records are confidential, except as excluded by law.