ISU Meridian Counseling Clinic
CONTACT US:
Phone: (208) 373-1719
Billing: (208) 373-1734
Fax: (833) 499-1813
Address:
ISU Meridian Health Science Center
1311 E. Central Dr.
Meridian, ID 83642
Directions:
HOURS:
Now Offering Telecounseling
Monday, Tuesday, Thursday: 11:00 AM - 9:00 PM
Wednesday: 5:00 PM - 9:00 PM
Friday: Closed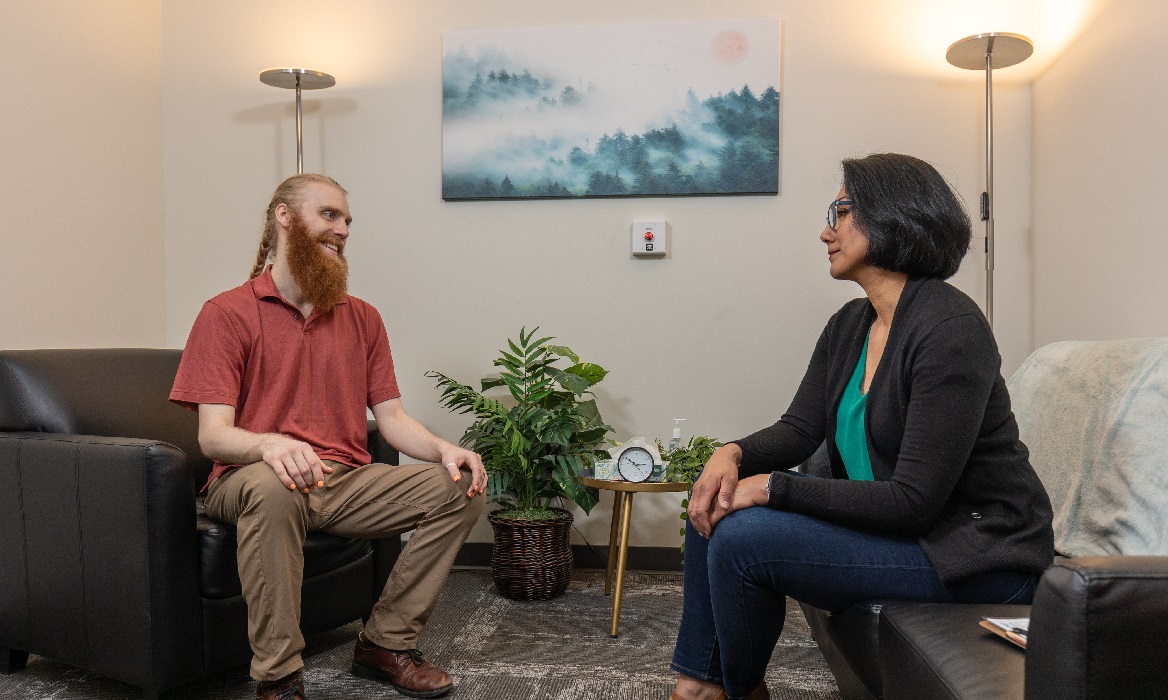 ISU's Meridian Counseling Clinic provides individual, couple, and family counseling at minimal costs to community members and Idaho State University faculty, staff, and students. We also provide day and evening appointments, however, clinic hours vary by semester.
Services
Counseling services at the ISU Meridian Counseling Clinic are provided by graduate level Master of Counseling students under the supervision of faculty and doctoral students in the Department of Counseling.
For the purposes of training and supervision, counseling student interns record their counseling sessions. To ensure clients' privacy, these recordings are kept on a secure cloud-based system. Recordings are kept only briefly for the purposes of supervision, and are erased after supervision has been completed. All client sessions are confidential within the limits of the law.
Individual counseling is a process through which clients work one-on-one with a student counselor to explore their feelings, beliefs, or behaviors; work through challenging or influential memories; identify aspects of their lives that they would like to change; better understand themselves and others; set personal goals; and work toward a desired change.
Therapy can help people overcome obstacles to their well-being. It can increase positive feelings, such as compassion and self-esteem. Participants seek to learn skills for handling difficult situations, making healthy decisions, and reaching goals.
Couples counseling is a private session between a student counselor and two persons seeking therapy. Counseling sessions can help couples involved in a romantic relationship gain insight into their relationship, resolve conflict, and improve relationship satisfaction. Sessions focus on a specific problems or issues and strive to find solutions to improve the relationship.
Family counseling is a process through which families work with a student counselor to help family members communicate more effectively and/or resolve conflicts. Family counseling can teach you skills to deepen family connections and get through difficult life challenges.
The ISU Meridian Counseling Clinic provides Tele-Counseling services via Confidential Zoom Video Conferencing. The Zoom video conferencing platform is HIPAA compliant and encrypted to maintain client confidentiality and privacy. It is easily accessible and downloaded through https://zoom.us/ and requires a PC/Laptop and internet. It can also be downloaded on IPhone/Smartphone via the Zoom App.
We periodically offer Group Counseling services based on the unique needs of the community.
Make an Appointment
Call (208) 373-1719 to schedule an appointment. If you are unable to speak with someone, you can leave a message on our confidential voice mail system.
Clinic Hours: Monday, Tuesday & Thursday, 11:00 AM - 8:00 PM; Friday, 11:00 AM - 5:00 PM
ISU Students who are unable to schedule during the Clinic's regular hours may be eligible for free and confidential services through
Counseling and Testing Services. For more information, please call (208) 373-1921.
Consent Forms
We prefer that you contact our office to set up an intake appointment. A link to our onlie forms will be sent to you via email once we have done your initial intake.
Individual Counseling (Paper)
Couple/Family Counseling (Paper)
Counseling for Minors (Paper)
Other Forms (Paper)
Be Kind to Your Mind Group (Paper)
Parking
ISU provides free parking for clinic patients/clients:
Clinic parking is outlined in yellow directly in front of the ISU Meridian Clinics' entrance.
The parking area is located on the southwest side of the building facing I-84.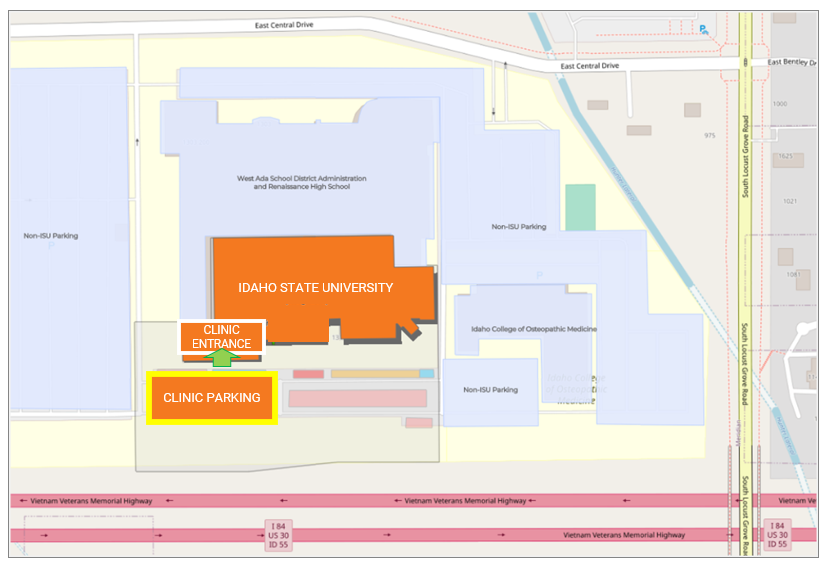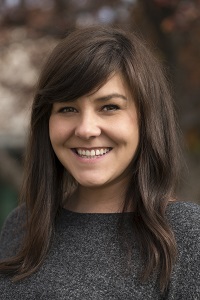 Anna James Krzemieniecki
Clinic Director
(208) 373-1790
Supervising Doctoral Students
Amanda Arnold, M.S.
Anna Baird-Udy, M.S.
Angelica Castillo, M.S.
Lee Freed, M.S., LCMHC of Vermont, NCC
Annie Gillette, M.S.
Jorge Lopez, M.S., LPC, CRC, and NCC
Aileen Tierney, M.S., LPC, NCC
Pamela Vance, M.S.
Billing
We currently do not accept or bill private insurance. Our clinic is a cash pay clinic. If you have questions about your bill, please contact the billing office at (208) 373-1734.
Payment
Payment is accepted at the time of service. We accept cash, checks, and online payments at the link below
Fees (Community Clients)
Occasionally we offer services that have different fees associated with them than the ones listed below. Please contact our office for more information.
| | |
| --- | --- |
| Individual Counseling | $20 |
| Family Counseling | $30 |
| Couples Counseling | $30 |
Fees (ISU Students)*
*ISU Counseling and Testing offers free services to ISU students and is located in Student Services near the front office on the first floor. To contact their office for an appointment, call (208) 373-1921.
| | |
| --- | --- |
| Individual Counseling | $5 |
| Family Counseling | $10 |
| Couples Counseling | $10 |
The principle mission of the Department of Counseling is to prepare quality counselors for various settings in Idaho and the nation. More specifically, we seek to prepare quality School Counselors for public schools in K-12 settings, Marriage, Couple and Family Counselors and Clinical Mental Health Counselors for community agencies and other mental health settings, and Student Affairs Counselors for working in college settings such as advising, residence halls, and career centers.
We prepare doctoral level counselor educators and supervisors to serve as faculty members in counselor education programs, counselor supervisors in various settings, doctoral level counselors, leaders in higher education and counseling organizations, and scholars.
Community Mental Health Resources
2-1-1: Idaho Careline
988: National Suicide Hotline
1-800-662-HELP or text your zipcode to 435748: SAHMSA's National Helpline for mental health and substance use treatment options/referrals

National Crisis Support: Text HOME to 741741 to chat with a volunteer crisis counselor
findhelp.org: a comprehensive list of providers including mental health providers, primary health providers, assistance with food, housing, legal issues, employment, other healthcare providers, education, transportation, and other resources
Idaho Area 18 AA: AA meetings in Idaho
Narcotics Anonymous: Local NA meetings
24/7 Region IV Mobile Crisis Unit for Behavioral Health Crisis: (208) 334-0808
24/7 Domestic Abuse Hotline (208) 343-7025
24/7 Sexual Assault Hotline (208) 345-7273 (RAPE)