Alumni and Professionals
Send us a note at dpot@isu.edu to tell us what you are doing to make a difference in the lives of others. We would love to hear from you!
Employment Opportunities

The Doctor of Physical Therapy program uses Handshake to connect student and alumni job seekers to employers with open positions. In Handshake, employers are able to specifically indicate their interest in Idaho State University graduates. Employers and job seekers can log in using the links below. We hope this service promoted by ISU's Career Center helps you make a great connection.
Handshake for Students and Alumni
If you don't remember your BengalWorks username or password, please call ISU's HelpDesk at 208-282-4357.
Alumni in the News
The Doctor of Physical Therapy Program at ISU is proud to feature our amazing alumni and their accomplishments, wherever they are.
ISU alum Shawn Higbee wrote this great article on treating concussions. Shawn can be found at Specialized Physical Therapy in Pocatello
Check out this story we found about alumni Corey Rasmussen in Pocatello. Corey expanded his business, Physical Therapy Specialists by adding Idaho and Athletic Performance Specialists of Idaho, a gym for clients and the general public. Read about the three habits that contribute to his success.
CTAP Program
Alumni Bailey Vail works with students in Idaho State University's Physical Therapy (PT) program to accomplish much more than just post-injury therapy. The program also runs the Center for Tactile Athletic Performance (CTAP). Read this great story about the CTAP program by ISU's Lee Ann Hancock.
When our motivated and innovative students combined with our dedicated and enthusiastic faculty, look out. Together they formed the Center for Tactical Athletes Program (CTAP). Who knew it would be so popular and unique. Bailey Vail, Alex Urfer, and Derek Gerber formed the practicum experience for students to help educate and train police cadets currently enrolled in the academy at ISU. The ISU DPT Program was highlighted in a CSM Presentation (2017) and subsequent PT in Motion Article regarding the Center for Tactical Athletes Program (CTAP).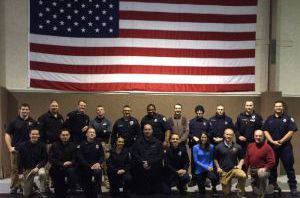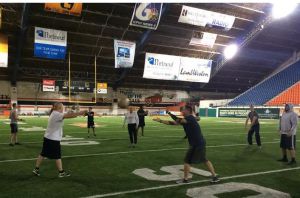 Serving Others
We are always encouraging students to engage with the community. We've participated in the Fit and Fall Proof ™ Exercise program for close to 10 years now. We've recorded over a hundred Fit and Fall Proof ™ 30-minute shows for the local community TV cable channel here in Pocatello. The students and the community continue to greatly benefit from each other.
Taking it Overseas
Once again, student generated and organized with faculty and alumni support, a group of professionals went to Guatemala for service in Tecpan through the JT Children Foundation.
Contact Us
833-499-1813
Idaho State University 921 South 8th Avenue Stop 8045 Pocatello, ID 83209