Process to Apply for the Doctor of Physical Therapy Program
The Doctor of Physical Therapy Program at Idaho State University has two admission deadlines for acceptance to the cohort beginning Fall of 2023. The first deadline is October 3, 2022. The second deadline of February 1, 2023 allows consideration of students who need to complete outstanding coursework in the fall semester. Your application via PTCAS and the Graduate School allows you to be considered for both the Pocatello and Meridian, Idaho campuses. Both locations pull from the same applicant pool. If admitted, you will be given an opportunity to select a preference for attending at either location. Campus assignments are made with consideration for the student's request, and in accordance with class size requirements. Each year, we admit 24 students in each location for a total of 48 students in every cohort.

Step 1: Apply through PTCAS by deadline
Apply through PTCAS

Register, pay and apply with Physical Therapist Centralized Application Service (PTCAS).
Send official transcripts to PTCAS. PTCAS accepts hard copies or official electronic transcripts through Credentials Solutions, Parchment Services, and National Student Clearinghouse.
When filling in the coursework section of the application be sure to enter courses in progress and courses that will be taken in future semesters. Failure to include these courses will lead to an "Incomplete" application.
Request three letters of recommendation to be uploaded into PTCAS. Recommenders will upload directly into PTCAS.


2 letters of reference must be from licensed PTs who have directly observed you in the clinic either as a volunteer/observation hours or as an employee.
1 letter must be from either an academic professor, instructor, or advisor.

Submit/enter Physical Therapy experience/observation verification into PTCAS.

You need experience from 2 different facilities with a total of 80 hours.

Submit your official GRE Scores to PTCAS. Send your results to GRE code 4640 for PTCAS.
Step 2: Apply to ISU Graduate School by deadline
Submit your application for graduate studies to the Idaho State University Graduate School. Further Admission requirements for international applicants may be found in the Graduate Catalog.
The Graduate School application requires uploading transcripts. Follow the instructions given within the application in regards to what kind of transcripts and how to upload them.
Pay the Graduate School application fee at the time the application is submitted in order for the application to be processed. To be considered for the priority October 3 deadline, the fee must be received by October 3rd; to be considered for the February 1 hard deadline, the fee must be received by February 1st. Applications will not be processed prior to the fee being received.
Submit official Graduate Record Examination (GRE) scores to the ISU Graduate School. Idaho State University's GRE code is 4355.
NOTE: At the time of application, transcripts submitted through the Graduate School application may be unofficial, however certain features must be present for them to be accepted, including The student's name, the institution's wordmark or logo in the header, courses, credits, terms, grades, and the date(s) of any awarded degrees.
Students will be required to send the Graduate School a set of official transcripts from all institutions attended immediately after the student has been accepted to the program.
Questions about applying to the DPT program? Many questions are addressed in our FAQ. You may also email dptadmit@isu.edu or call us at (208) 373-1733.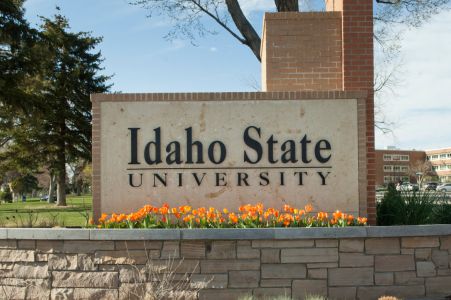 Contact Us
833-499-1813
Idaho State University 921 South 8th Avenue Stop 8045 Pocatello, ID 83209