Cayuse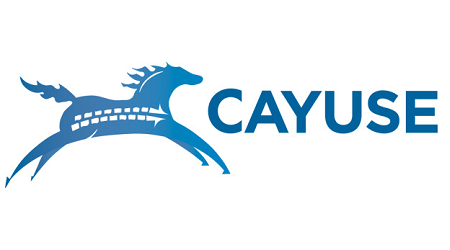 All proposals for external support of research, creative, instructional, service activities, and other scholarly projects must be routed through the Division for Sponsored Programs and Support with an ISU Proposal Approval and Routing Form within five (5) working days before the submission due date
In our continuing effort to support research at Idaho State University, the Office for Research began using Cayuse Sponsored Programs (SP) on August 1, 2014.
Cayuse SP includes the following capabilities
Proposal development (budget, narrative, compliance questions)
Ability to reuse data and copy proposals and awards
Robust electronic routing and approval
Database of all sponsored program activity
Document repository for proposal and award information
Tracking of proposals and awards to subcontractors
Intuitive User Interface
The Cayuse system tracks our research proposal and award activity, provides for streamlined-internal routing and approval of proposals, facilitates submission to sponsor systems, and stores proposal and award documents. The Cayuse system is available and required for faculty use as of February 2015.
The IRB submission system will also switch to the on-line routing process soon.
As you begin working on your first proposals in the new system, the Sponsored Programs Support staff will be in touch with you to share how to access the system and what steps to take. The Cayuse SP system will allow you expanded access to your proposal development, submission, and award information through a very simple, user-friendly interface.
A detailed look at Cayuse and the routing process can be found at our Office for Research YouTube channel.
We encourage all faculty and administrators to attend Cayuse training prior to using the system for application submission.
For questions regarding Cayuse, please email cayuse@isu.edu
Cayuse SP is for Sponsored Projects Grant Applications if you need access to The Online Human Subjects Protocol Tool ((Institutional Review Board (IRB) or Human Subjects Committee (HSC)), please contact Tom Bailey, HSC Coordinator at 282-2179 or humsubj@isu.edu. Find more details by visiting the Human Subjects in Research page.