Betty T. and George F. Brockett
George F. & Betty T. Brockett Scholarship
The George F. & Betty T. Brockett Scholarship are annual awards for upper-division undergraduate or graduate students attending Idaho State University full-time, majoring in Audiology. Applicants must be a U.S. or Canadian resident and have a minimum 2.5 GPA. Special consideration given to students with financial need who have promise of making contribution to Audiology.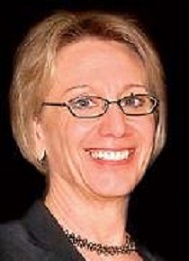 Brenda Bertsch Malepeai
Brenda Bertsch Malepeai Endowment
Brenda Bertsch Malepeai Endowment honors Brenda Malepeai who was a Speech Language Pathologist, Clinical Professor, and Clinic Director in the Communication Sciences and Disorders Department at Idaho State University for 20 years. Brenda served the Speech-Language Pathology professions well with her clinical expertise, general knowledge, experience, and strong desire to help and connect with otheres. One of Brenda's impacts was to bring education and clinical services for stuttering and related disorders to the program, and the endowment fund in her name continues to support the Intensive Interprofessional Stuttering Clinic.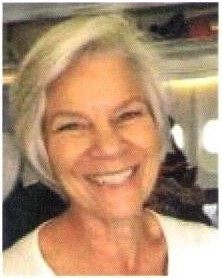 Jody Ziesmer O'Donnell
Jody Ziesmer O'Donnell
May 27 , 1951 - May 6, 2018
Jody dedicated her life and career to serving others. She has been a teacher, mentor and a professional leader in speech-language pathology. Jody's friends and family established the Jody Ziesmer O'Don­nell Outstanding Student Clinician Award in remembrance of the service, love and kindness that Jody displayed to all who crossed her path.
The annual award will recognize student clinicians who exemplify the devotion and care for clients that Jody demonstrated throughout her career. She was loved by her clients, students and colleagues. In spite of her impressive credentials and accomplishments, she was always humble about her own impact. She took great pleasure in celebrating the success of others, and she radiated cheerful kind­ness. We can't think of a better way to honor her memory.
Alex Urfer
The Alex Ufer Diversity and Enrichment Scholarship
The Alex Ufer Diversity and Enrichment Scholarship is awarded to a 3rd year Doctor of Physical Therapy student upon entering the third year of study OR a Master of Occupational Therapy student entering their final year of study. Award shall be given to an unmarried female who is in good academic and clinical standing. Recipients must demonstrate professional initiative in both academic and clinical endeavors. If no qualified female candidates, the award may be given to a qualified male or female international student. Scholarships awarded by Faculty Recommend.
Contact Us
650 Memorial DriveBldg 66, Suite 202Pocatello, ID
Mailing Address:
921 S 8th Ave Stop 8090
Pocatello, ID 83209-8090