A Letter from Dean Teresa Conner, PT, PhD, MBA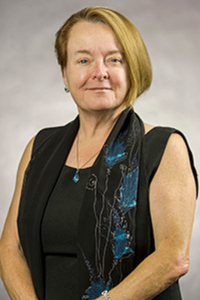 Greetings from Dean Conner,
Welcome to the College of Health (COH) at Idaho State University in the Kasiska Division of Health Sciences. Idaho State University is the designated institution for health professions and carries the statewide responsibility for Audiology, Dental Hygiene, Medical Laboratory Science, Occupational Therapy, Physical Therapy, Physician Assistant, Sign Language Interpreting and Speech Language Pathology. The college houses 11 departments, 2 separate programs and 41 embedded programs.
The COH is rapidly growing with an increased enrollment of 717 students in the past five years educating a total of 4,029 students located in Pocatello, at the Meridian Sam and Aline Skaggs Health Science Center, Idaho Falls, Twin Falls, Caldwell and virtual locations. Our programs prepare students for four of the top ten jobs (RN, NP, PA and PT) in Idaho and include 7 of the top twenty jobs! Take a look at: https://www.labor.idaho.gov/dnn/Portals/0/Publications/hotjobs.pdf
We offer a comprehensive portfolio of programs in beautiful locations across southern Idaho. We like to say here in the college that we put the smile in Idaho! In fact, the Mayor of the City of Pocatello, George Phillips, passed an ordinance making it illegal "not to smile" in Pocatello. Today, we are known as the "U.S. Smile Capitol." Everyone is welcome here!
I invite you to peruse our comprehensive list of academic programs and visit our campuses to meet an engaged and supportive faculty known for their scholarly work, masterful teaching and contemporary clinical skills. While the COH is home to a broad number of programs, students are not a "number" at ISU. Faculty are eager to mentor and develop our students and the multiple locations give a "smaller college" appeal with each location offering something different.
Our programs partner with health systems and providers across the state to deliver exceptional clinical experiences while also providing students with opportunities to practice in over 10 different clinics housed in the COH. We provide leadership in rural health care throughout the state and are dedicated to developing innovative solutions to meet the needs of Idahoans through the Bengal Invent program. In this partnership program with our College of Technology, students and faculty design and build novel solutions for health care.
I invite you to visit us today to FIND YOUR ROAR!
Best regards,

Teresa A. Conner, PT, PhD, MBA
Dean & Professor
Idaho State University's campuses are located on the traditional territory of the Shoshone, Bannock, and Paiute peoples, collectively known as the Newe.
Contact Us
650 Memorial DriveBldg 66, Suite 202Pocatello, ID
Mailing Address:
921 S 8th Ave Stop 8090
Pocatello, ID 83209-8090