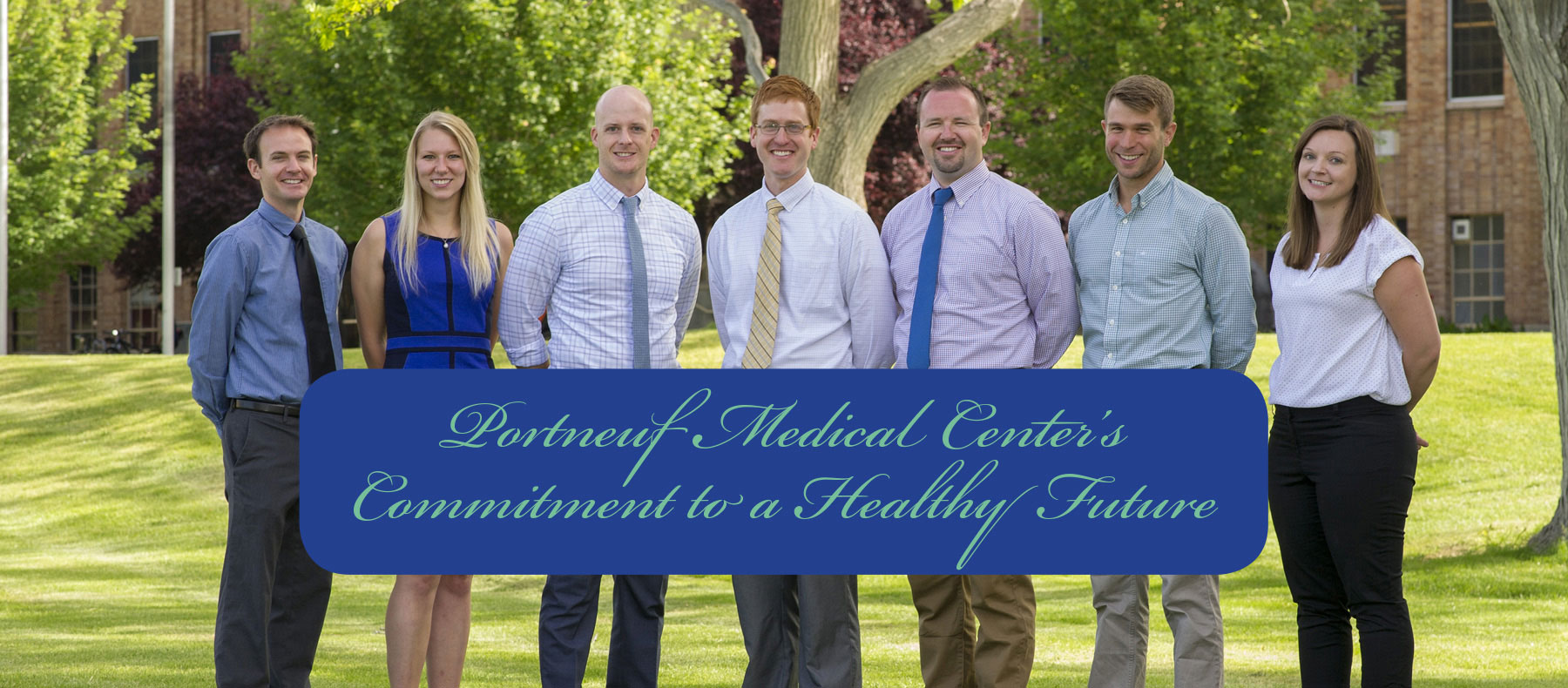 When you ask Dr. William Woodhouse about the importance of Portneuf Medical Center to the Idaho State University Family Medicine Residency, he's quick to respond.
"We could not exist without the commitment of our local hospital," said Woodhouse, a family physician, faculty member and the residency's external affairs director.
The 187-bed Portneuf Medical Center, or PMC, and its staff of specialty physicians provide much of the hands-on training required of ISU family medicine residents before they become certified by the American Board of Family Medicine. Seven physician residents are admitted to the three-year program each year and complete rotations in emergency, rural and internal medicine, obstetrics, gynecology, pediatrics, surgery, orthopedics and sports medicine.
"Portneuf Medical Center is an excellent teaching hospital," said Woodhouse. The hospital provides family physicians with some of the nation's best training in pregnancy care, deliveries and caesarian section.
Portneuf Medical Center contributes an average of $2.5 million annually to the ISU Family Medicine Residency—which includes covering the residency's operating expenses, says Pauline Thiros, ISU associate vice president for development.
"We're extremely grateful for PMC's support of the residency as it advances the health sciences not only at ISU, but it helps address the health care crisis in Idaho," she said.
"PMC also benefits from the residency," says Todd Blackinton, hospital marketing and public relations director.
ISU Family Medicine residents Brian Hansen, Amber Nielsen, Austin Bills, Mark Allen, Zack Buck, Andrew Lewis, Tayna Lawrence
Not only do the resident physicians help ease the hospital workload, they also reinforce PMC's commitment "to train and educate Idaho's next generation of health care providers,'' said Blackinton.
Since its creation more than two decades ago, the ISU Family Medicine Residency has graduated 123 doctors with 50 percent staying in Idaho to practice, says Woodhouse.
Many residents apply to the residency because of its focus on rural care and expertise in obstetrics.
"This is one of the best places in the United States to teach family physicians how to take care of pregnancies and deliver babies, including by caesarian section," Woodhouse said.
Rural medicine and obstetrics are what attracted Dr. Michael Barker to the residency. Barker majored in biochemistry at Utah State University and earned his medical degree at Saint Louis University School of Medicine in Missouri. When it came time for residency training, he applied to the ISU Family Medicine Residency program.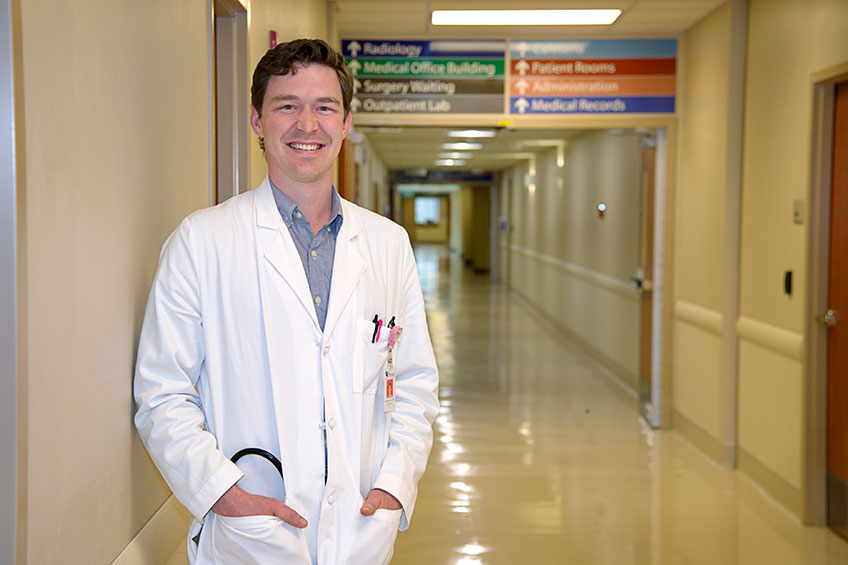 Michael Barker, M.D., at Portneuf Medical Center
"It was close to home and I love Idaho," said Barker, who grew up on a farm outside of Soda Springs.
He'd also heard good things about the ISU program, particularly the fact it provided training in rural medicine and obstetrics—areas not offered by other family medicine residencies around the country.
Barker said he enjoyed his hospital medicine rotations at PMC so much he decided to become a hospital physician instead of pursuing rural medicine or obstetrics. "I think it speaks to ISU's strong training that I could become a hospitalist even when the ISU residency training isn't geared specifically for that," he said.
"I was impressed by the faculty and impressed by their interest in our education. You could tell they really wanted you to succeed," Barker said.
And the 34-year-old doctor is paying it forward. In addition to practicing at PMC, Barker teaches in the residency program, where he supervises residents during night rotations at the hospital.
"Medicine is a tradition of teaching. Some of the great physicians I can think of were also great teachers. I feel teaching has made me a better physician," said Barker.