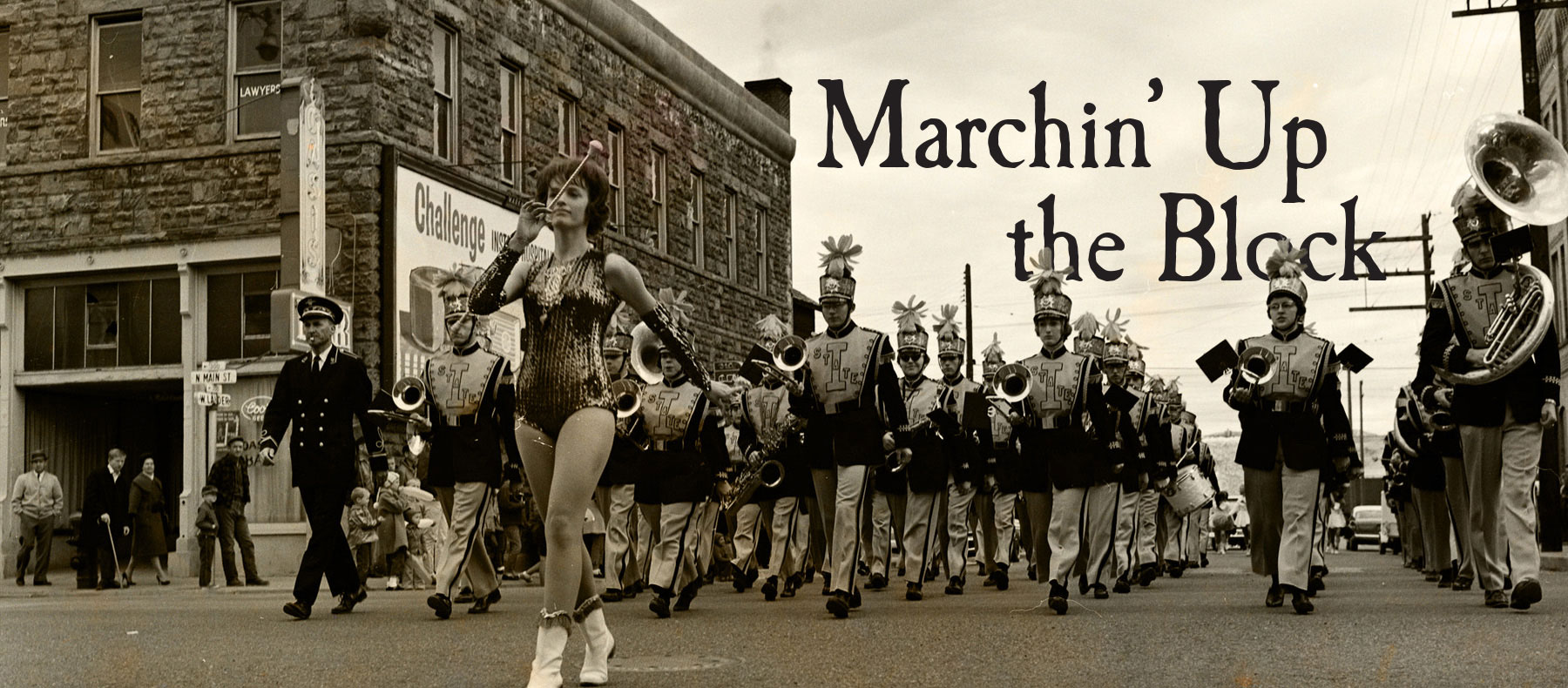 It's one of the highlights of the Idaho State University Homecoming Parade, where more than 170 floats, bands, dance studios, donkeys and even the occasional unicyclist can be seen heading down the streets of Pocatello.
The Homecoming Parade has been held annually since 1930, and besides being one of the oldest ISU traditions, it is the most popular. It is also one of Southeast Idaho's largest community events.
"It is the biggest parade in Pocatello and the single biggest alumni event we have," said Ryan Sargent, ISU Office of Alumni Relations associate director. "It is amazing how many people line the streets."
The parade attracts hundreds of participants and thousands of spectators along its current 1.5-mile route from First Avenue and Center Street to Memorial Drive, ending at Terry Street/Martin Luther King Jr. Way on the ISU campus by Reed Gymnasium.
The excitement begins at 6 a.m., when volunteers begin arriving to manage the "organized chaos" that comes with lining up for the parade.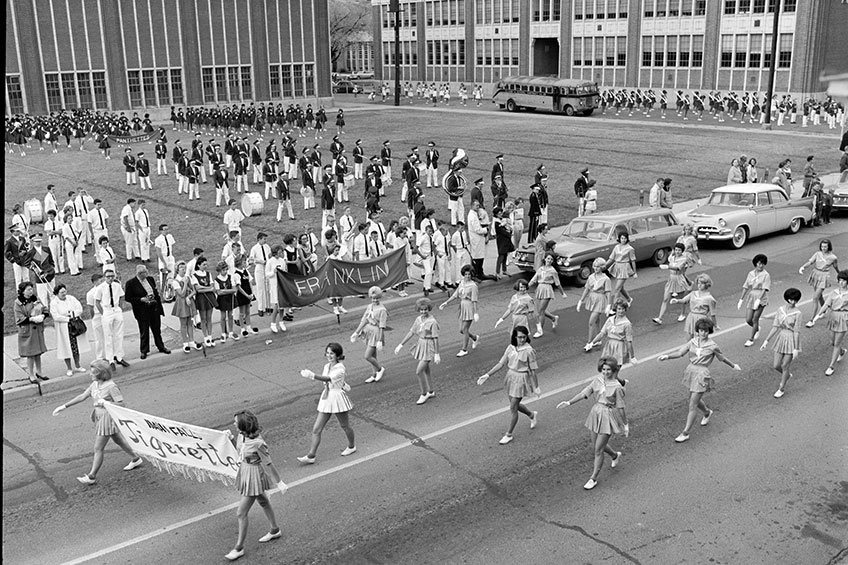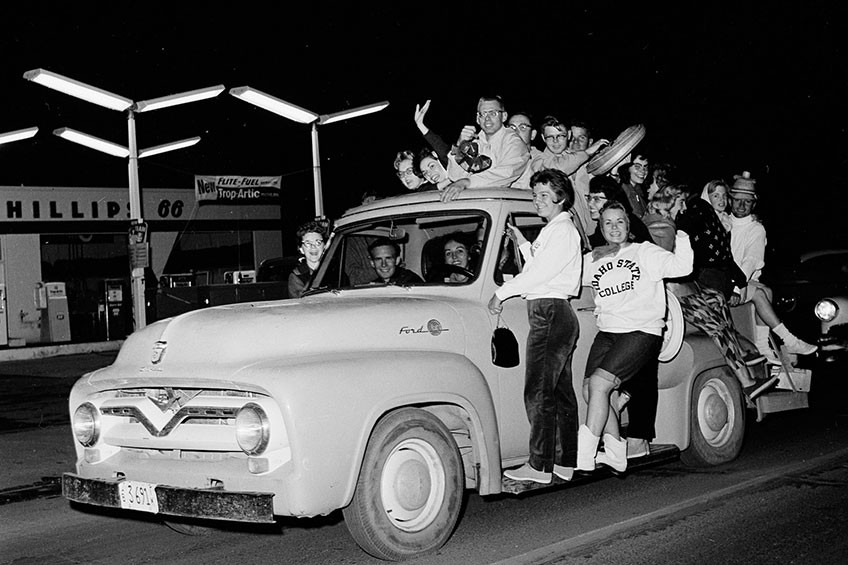 "The parade feels like Christmas morning, because kids are so excited about the parade," said Heidi Oliver, ISU event services coordinator and parade organizer. "It's like a giant dance street party even before the parade begins," Oliver said. "It's a ton of fun and the enthusiasm carries over into the Homecoming game, too."
Matt Hunter, president and CEO of the Pocatello-Chubbuck Chamber of Commerce, said he's big fan of the parade.
"I love it. It's awesome," Hunter said. "It is a great opportunity for the business community in the region to show their support for Idaho State University. The entire Homecoming week is one of the biggest events in this community. We love ISU."
The sometimes unpredictable fall weather in Southeast Idaho isn't a deterrent to annual parade-goers, Oliver said.
"It's an incredible event, where people bring their families out to have really good time and people come out during rain, snow or whatever. I've worked setting it up during rains storms and snow storms and the streets are still full of people," Oliver said. "I think is an important event to the community and it is a great way for the community to show support for ISU and for ISU to support the community. ISU alumni, ISU students and the community all come together."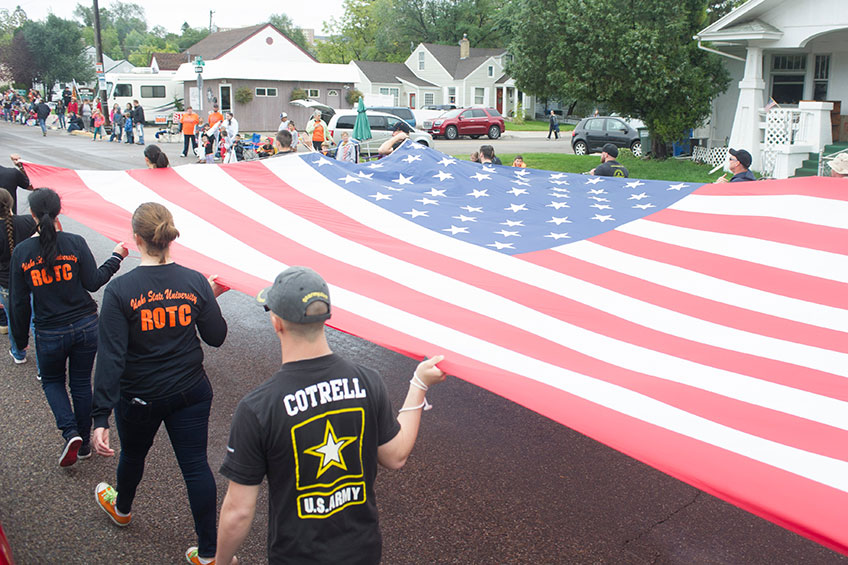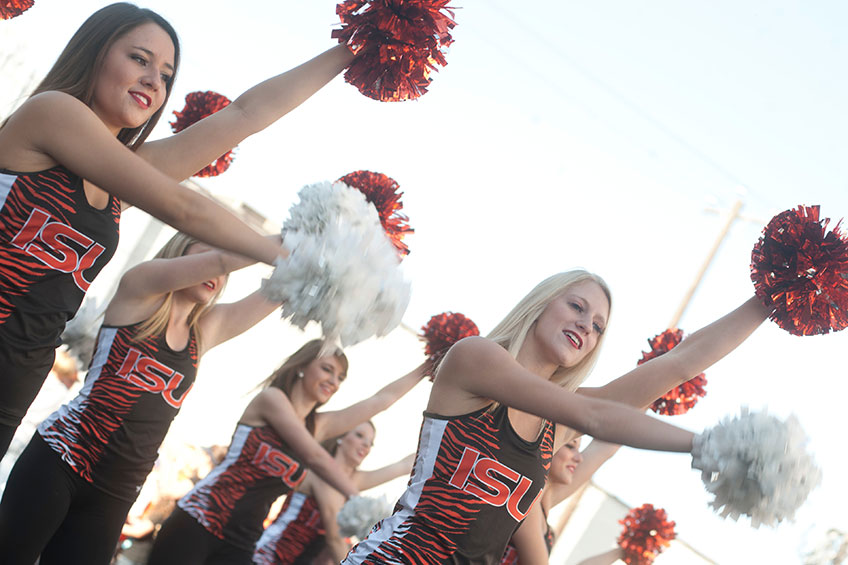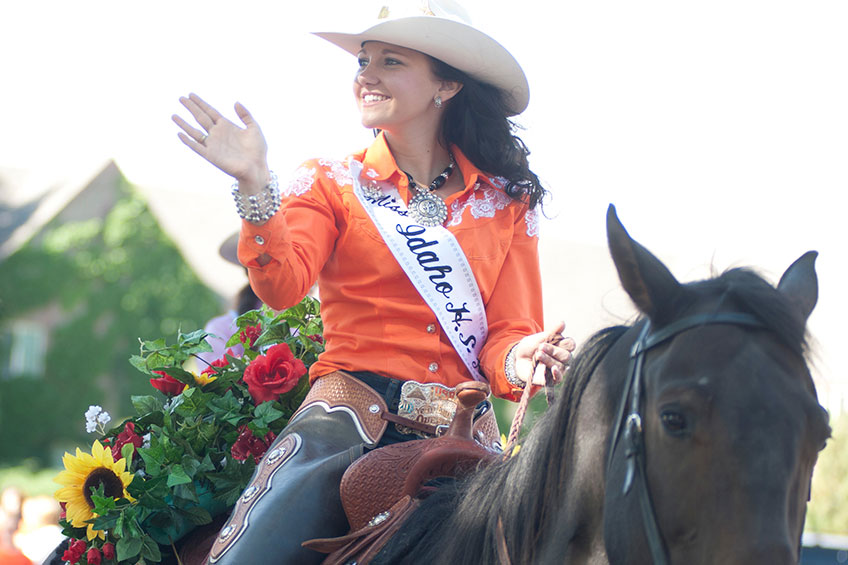 There is a new addition to the tradition this year for ISU alumni.
"We have an 'Alumni Alley' at the beginning of the parade," Sargent said. "We set up two or three bleachers in front of Racine Olson Law Firm (located at 201 E. Center Street). It is a lot of fun."
The parade is long and has so many entries that floats at the beginning of the parade are done before those near the back of the line have started, but many families and kids stay for the duration, packing home bags of candy passed out along the route.
"I love watching the kids getting excited, the dance groups performing, bands playing, but my favorites are the student organizations that get excited and hyped," said Val Davids, coordinator for the ISU Student Organizations in the Involvement Center, who has been involved with organizing and volunteering at the parade for more than 30 years. "The Kappa Alpha Psi, for example, rent a semi every year and make it into a ship. I just enjoy watching them have fun."