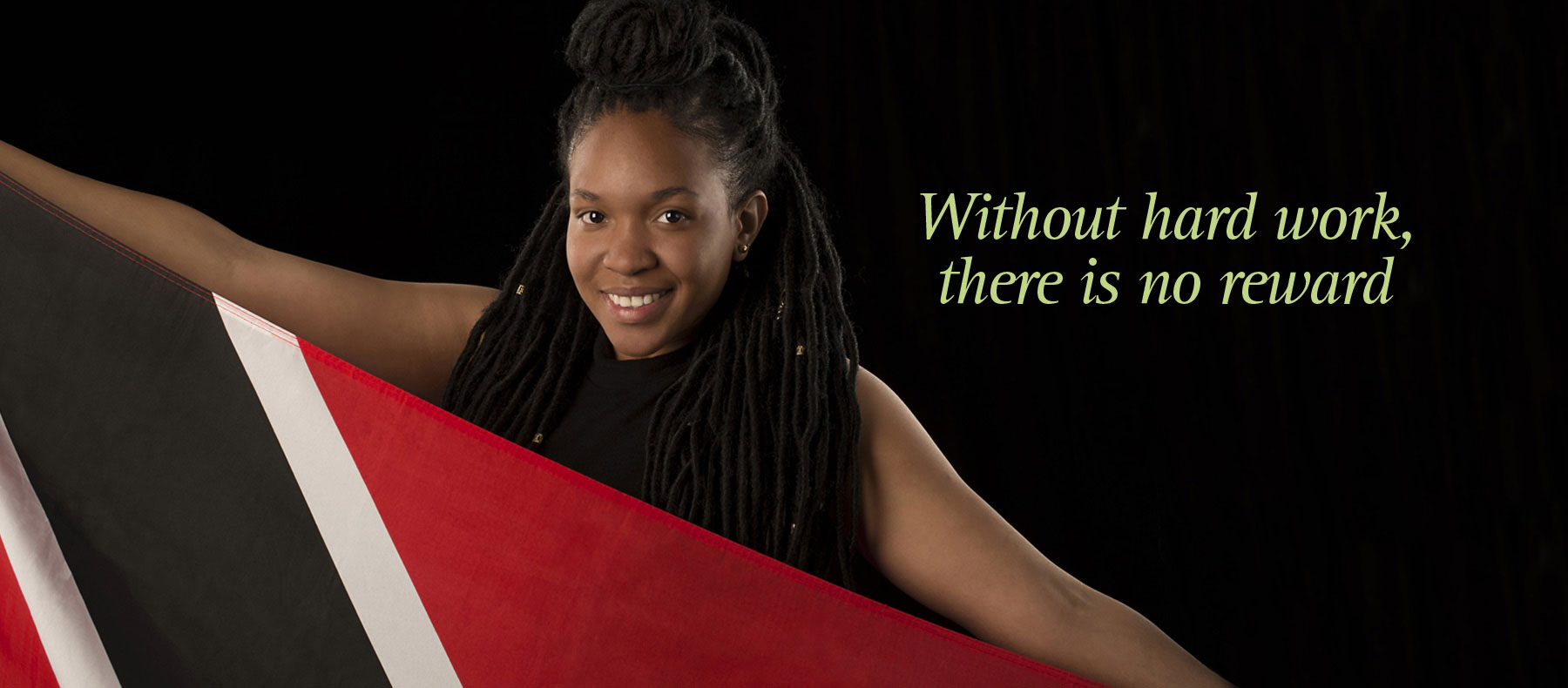 This is the motto that 24-year-old Idaho State University international student Damara Marshall lives by as she begins to pursue an audiology doctoral degree this fall. When she graduates, she will fill a dire need in her home country of Trinidad and Tobago, a dual island nation located off the coast of Venezuela in the Caribbean Sea. The country is home to 1.6 million people and currently only has three audiologists. Marshall has met two of them.
Marshall earned her Bachelor of Science degree in communications sciences and disorders with an emphasis in audiology this spring. Her nearly 4,000-mile sojourn from a tropical island to the Snake River plain began when, as a teen YMCA counselor, she was introduced to a deaf boy.
"This opened up a whole new world for me," Marshall said. "I watched him interact with other campers and realized the difficulties he had, so I looked at ways I could communicate more with him and help more with activities he was doing. I looked up sign language and it made me want to know more about deaf culture."
Her interest in the deaf continued to grow from this point on and was encouraged by her mother, Marisa, who is a resilience coordinator for the International Federation of the Red Cross in Trinidad and Tobago.
"I would always tell my mother about my love for deaf people and their culture so she kept an eye out for interesting articles and recent developments in that area," Marshall said. "One day, she called me and told me about the communication science and disorders degree which she felt would give me a wide exposure to people that communicate differently to what people deem as 'normal.' She advised me to do an emphasis in audiology since I was always interested in not only deaf people but also the reasons why they may be deaf and how to assist them in their day-to-day activities."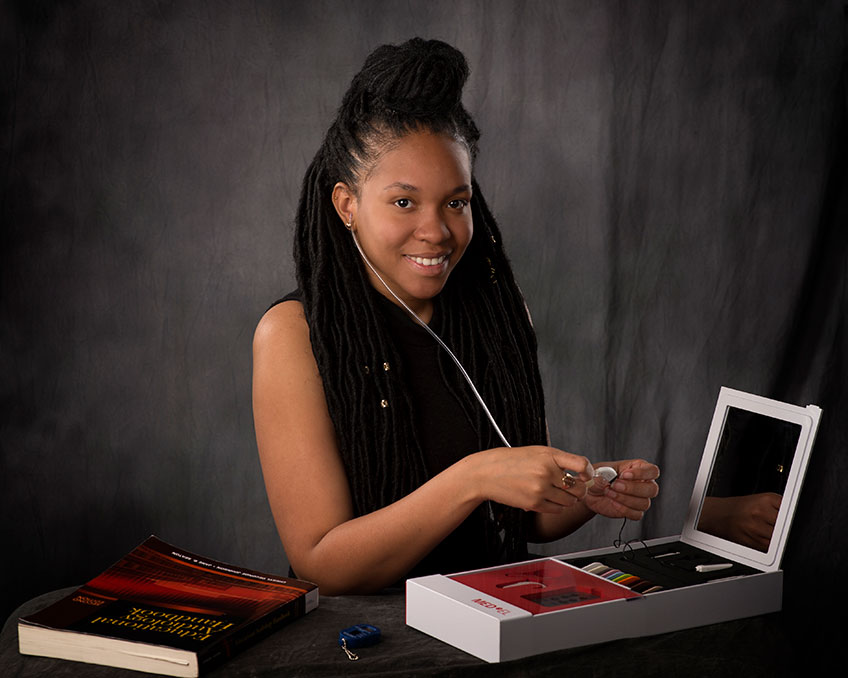 Damara Marshall
Marshall learned about ISU through a recruiter in her home country. She was attracted to ISU because, among other reasons, it had a strong audiology program and was affordable.
"I liked the size of the school," she said. "My mother and I knew that I could thrive in an environment where I could have a lot of one-on-one time with my professors to help me understand concepts that I couldn't grasp in class."
The communication science program at ISU has been a good fit for Marshall. It gave her great exposure to an abundance of information and many opportunities for observing professionals in her field.
"The professors are people who definitely want you to succeed and are always willing to put aside extra time in order for you to grasp concepts," she said. "In addition, they are so passionate about what they do that they make you excited to learn and get involved as well as crave to know what they know."
She is excited about fulfilling a critical health need in her home country.
"Because of a lack of resources in Trinidad and Tobago people often have to go abroad for audiology treatment," Marshall said. "I will save people money and reduce costs for people who used to have to go outside the country to pursue treatment."
As an international student, Marshall found living in Pocatello an adjustment.
"I slowly fell in love with Pocatello," Marshall said. "I think I love that it has a perfect balance. Enough to do so that I am not bored out of my mind, but not enough to get overly distracted. I didn't have a culture shock, necessarily, but there were many little things I had to get use to such as the American pronunciation of words and the different lingo, and everything here starts on time."
One of the things she liked the most about ISU is meeting people from all over the United States and the world. She said she has "been blessed" to now have so many friends from different cultures. She has also been able to educate people about her home country where her father, Claude, formerly a professor at South Carolina State University, is now an entrepreneur. She also has a younger brother Sule, 22, who attends Vassar University and is an intern at Google.
Despite the challenges of being an international student, Marshall finished her undergraduate degree in 3-1/2 years and made time to be an Associated Students of ISU senator, Turner Hall president and ISU International Student Association secretary. She is also the founding member of the ISU Women of Color Association, was on the ISU Student Conduct Board and performed cultural songs at ISU events whenever she was asked.
"I basically take one day at a time and plan ahead a lot so that I can prevent events and assignments from clashing," Marshall said. "I am always prepared for long days and long nights."