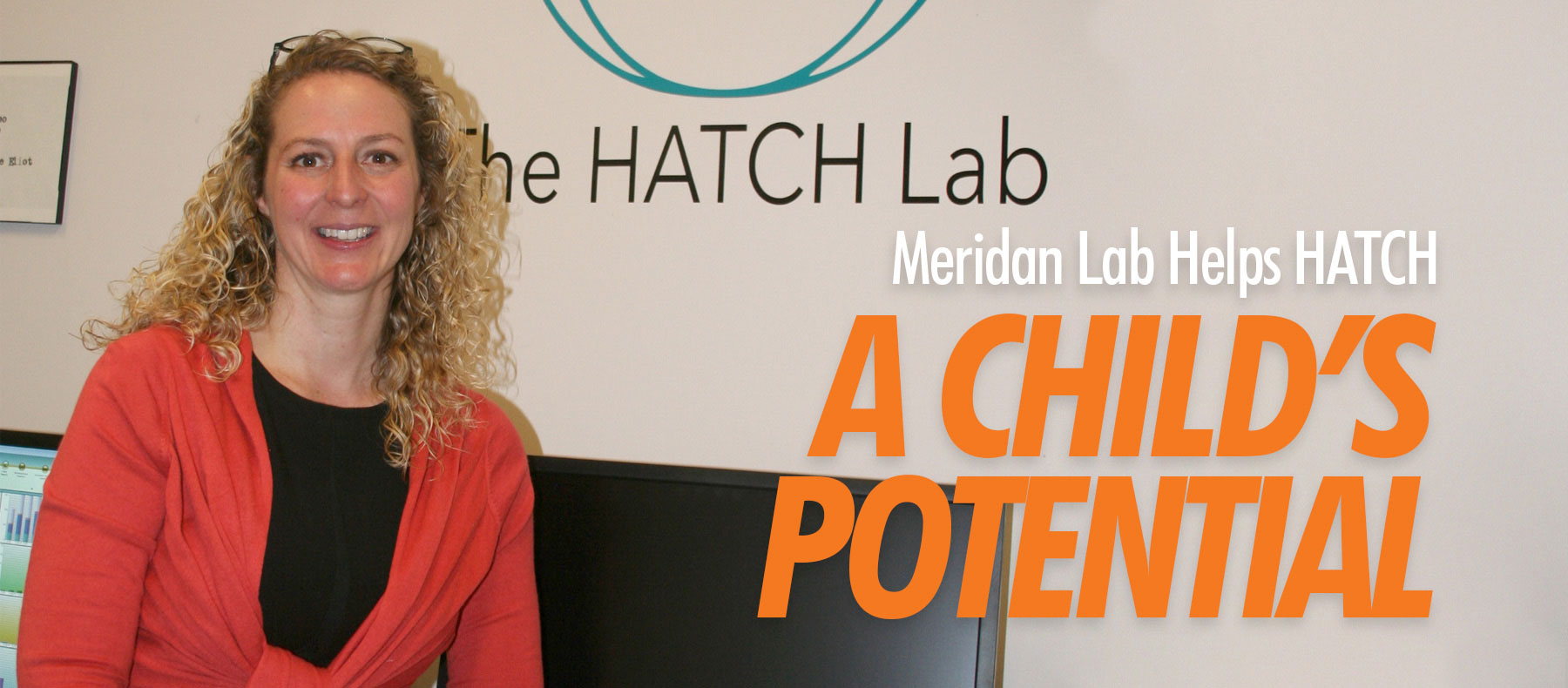 Meridan Lab Helps HATCH a Child's Potential
Chris Gabettas
On a shelf in the HATCH Lab at Idaho State University-Meridian, there's a jar of M & M candies—366 pieces, representing the number of hours a child spends awake each month.
Parents of children who are deaf or hard of hearing must make the most of those waking hours if they want their toddlers to grow up and communicate at the same level as hearing youngsters.
"If you don't intervene early, it can affect a child's ability to succeed," says Kristina Blaiser, HATCH Lab founder and associate professor in the Department of Communication Sciences and Disorders.
Blaiser founded the HATCH Lab—which stands for Helping Adults Talk to Children—two years ago to provide early intervention services for families of children with hearing loss regardless of their geographic location.
According to the National Institute on Deafness and Other Communication Disorders, as many as three of every 1,000 children in the United States are born with a hearing loss, and 90 percent of deaf children are born to hearing parents.
Thanks to telehealth technology, Blaiser is able to provide services and education via videoconferencing. All a parent needs is a computer or mobile device with a camera and broadband internet service.
But telehealth is more than a therapist behind a laptop—that wouldn't fly with Blaiser, an accomplished researcher, speech language pathologist and communication scientist with a doctorate from the University of Minnesota.
Telehealth Study
Blaiser is in the second year of a two-year study funded by the Philadelphia-based Oberkotter Foundation to compare the effectiveness of telehealth delivery and in-person sessions.
Using the curriculum of the globally renowned Hanen Program, Blaiser guides parents through 13 weeks of lessons and strategies designed to develop vocabulary, vocal responses and overcome language delays. Sessions consist of video coaching, PowerPoint presentations, group interactions and one-on-one discussions. Her goal is to work with 100 families by the study's end.
"We need to make parents feel empowered and engaged, to make them feel they are the best person to help their child," says Blaiser.
Boise mom Kari Baker and her 3-year-old daughter Hattie, who lost her hearing at 18 months after contracting bacterial meningitis, completed their 13-week session this past spring. Hattie is learning to listen and speak using bilateral cochlear implants, electronic devices that stimulate the cochlea and auditory nerve, enabling her to perceive sound.
"We are in a really tight window for her to have success with the implants, and we're trying to do everything we can so that she is successful," Baker says, noting she appreciated the flexibility and convenience of the telehealth sessions.
She found Blaiser's coaching sessions invaluable, including role playing scenarios and breakout sessions with other parents.
"This is another avenue to educate parents. It's great to have the resources without traveling to another location," Baker says.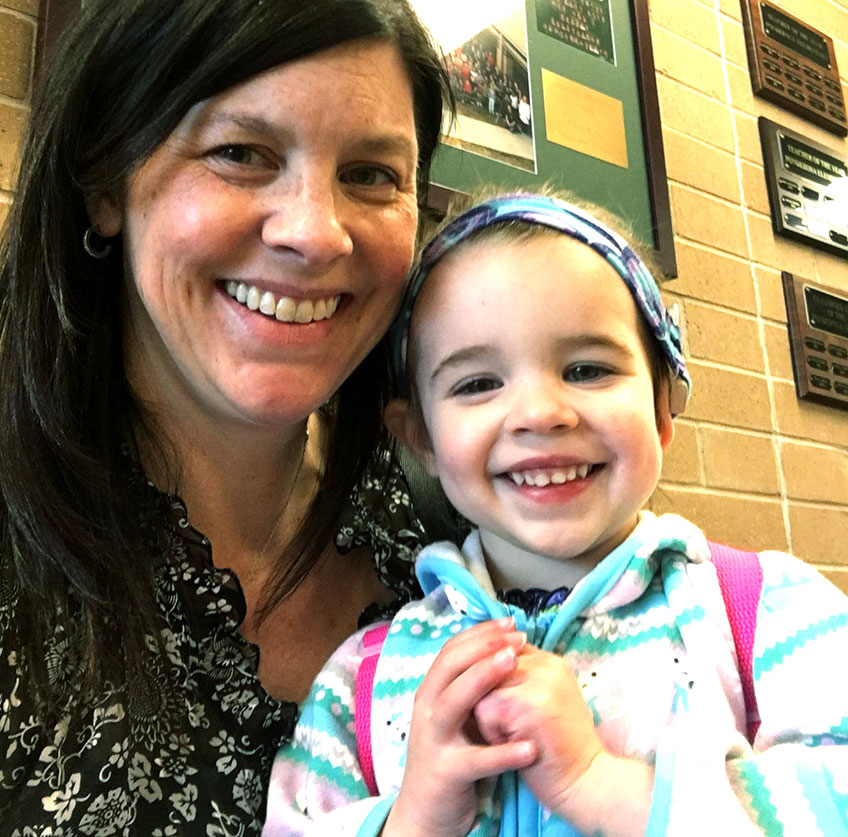 Kari Baker with daughter Hattie.
Photo courtesy of Kari Baker
"Hatching" Potential
In her office at ISU-Meridian, Blaiser reviews a video from an earlier session with Baker and Hattie. The two are working on listening and language development strategies.
Hattie, prompted by Baker, picks up small items and places them in a basket as Baker, appearing in the video split screen, watches closely. She then suggests Baker call each item by name to increase Hattie's vocabulary and vocal response—a communication strategy Baker can use every day with her daughter.
Hattie is scheduled to enter preschool this fall, and Baker looks forward to elementary school when Hattie is mainstreamed into a regular classroom with her hearing peers.
"I am excited to see what this next year brings. Hattie has gained so much in this last year," says Baker.
Blaiser believes telehealth puts parents firmly in the "driver's seat," giving them the confidence and skills to work independently with their child, and make the most of those 366 waking hours each month.
"We want to give them the tools to succeed with their child," she says.
The official HATCH logo painted on a wall in the lab illustrates her point perfectly. It's a drawing of chicken and an egg about to crack open, symbolizing the growth and potential of a child with hearing loss.