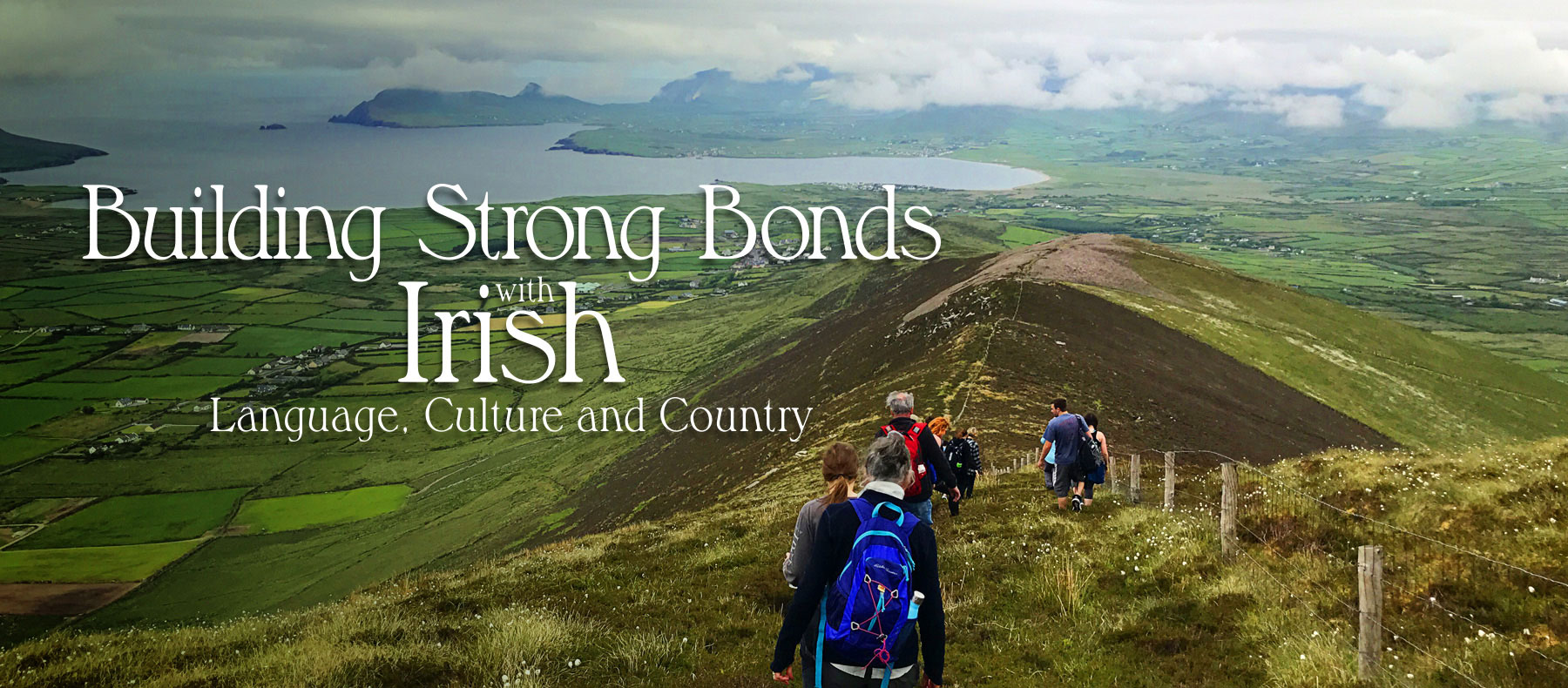 Spending a summer in a tiny hamlet in Ireland isn't a typical academic experience for a biology student.
But this summer, Lathan O'Neil found himself in the Dingle Peninsula in a village of 80 people, taking classes and learning traditional folklore and dances. In his free time, he put his new language skills to use immersing himself in the culture.
"There was a beach close to us that was really nice and we could walk around the countryside, or practice dancing or have a little party. The trip to Ireland was one of the best experiences that I have ever had," he said.
O'Neil said his experience was made better by the language and cultural skills he had learned through Irish language classes, the ISU Irish Club and the Friends of Irish Studies community. It's part of a larger connection between Idaho and Ireland, bringing faculty and students from across the ocean together.
ISU alumnus and doctoral student Garth Lambson was awarded a Fulbright scholarship in 2011 as a master's student to study the Irish language and folklore at the National University of Ireland in Galway. Lambson, who works in emergency management at the Idaho National Laboratory, is now working on his doctorate in English from ISU.
"I had a fantastic time in Ireland so when I came back in 2011 working on my master's degree I started an Irish Club at ISU," Lambson said. "We got the student group up and running and it kept going. Then Sharon (Sieber) and I put in for a Fulbright Language Teaching Assistant group scholarship as a university program, and we received funding for students to go."
ISU is now one of only nine universities nationwide and the only one in Idaho that participates in the Irish language Fulbright Language Teaching Assistant (FLTA) program. Other schools participating in the Irish language FLTA program include the University of Montana, which ISU partners with, Notre Dame and New York University.
This Fulbright program connection has allowed ISU to host two FLTA Irish teachers, with a third coming this fall. Séamus Barra Ó Súilleabháin taught Irish language classes at ISU during the 2015-16 academic year and Aine Ni Shuilleabhain taught them during the 2016-17 academic year.
But the travel to and from Ireland goes both ways. In 2016, ISU, in cooperation with the University of Montana, sent five students during the summer of 2016 and three students this year to participate in a three-week Fulbright study program in Ireland. ISU and Fulbright funded part of the cost of the trips. The ISU students also receive funding from the efforts of the ISU Irish Club – Misneach and Friends of Irish studies, a related community group founded by Lambson.
To be eligible to go on these trips the students need to have taken Irish language classes that, coincidentally, are offered at ISU in the fall and spring by the visiting Irish instructors. Those language classes will again be offered this academic year.
"Obviously, it is a fantastic, once-in-a-lifetime opportunity for students," ISU Fulbright Program Director Sharon Sieber said. "They get to travel to Ireland and spend three weeks being completely immersed in the culture. Most students at ISU think a Fulbright is out of reach, but this is a great opportunity for students to participate in an Irish immersion program. I think it changes their lives and gets them interested in international travel and understanding of other cultures, which is a goal of the Fulbright program."
"Taking the Irish courses at ISU was very interesting because Aine knows Irish so well because she was from there," O'Neil said. "It was easier for her to explain it to us because she knows both Irish and English so well. It gave us a full experience and it was a good environment to learn it."
The interchange between ISU and Ireland is having a ripple effect in Pocatello. The ISU Irish Club – Misneach and Friends of Irish Studies now hold Irish-themed events throughout the year. Those activities include an Irish Hooley, a community festival in the spring that features a five-course meal in Irish cuisine, Irish music and dancing. This year's Pocatello Hooley sold out its 140 tickets so organizers are considering a larger venue next year. These events help share the Irish culture and also help ISU students fundraise to visit Ireland.
"I think it is great that we try to give genuine Irish experiences in Pocatello," O'Neil said. "Comparing our hooley to what we had in Ireland, I'd say they were very similar. It is a great experience.