ISU's Accreditation Program
Accreditation of an institution of higher education by a regional accreditor indicates that it meets or exceeds criteria for the assessment of institutional quality evaluated through a peer-review process.
An accredited college or university is one that has available the necessary resources to achieve its stated purposes through appropriate educational programs, is substantially doing so, and gives reasonable evidence that it will continue to do so in the foreseeable future.
Institutional integrity is also addressed through accreditation.
Regional Accreditation
The Northwest Commission on Colleges and Universities (NWCCU) is ISU's regional accreditor.
Regional accreditation of postsecondary institutions is a voluntary, non-governmental, self-regulatory process of quality assurance and institutional improvement. It recognizes higher education institutions for performance, integrity, and quality to merit the confidence of the educational community and the public.
Accreditation or pre-accreditation by a postsecondary regional accrediting agency qualifies institutions and enrolled students for access to federal funds to support teaching, research, and student financial aid.
The NWCCU is an independent, non-profit membership organization recognized by the U.S. Department of Education as the regional authority on educational quality and institutional effectiveness of higher education institutions in the seven-state Northwest region of Alaska, Idaho, Montana, Nevada, Oregon, Utah, and Washington. It fulfills its mission by establishing accreditation criteria and evaluation procedures by which institutions are reviewed.
The Commission oversees regional accreditation for 163 institutions. Its decision-making body consists of up to 26 Commissioners who represent the public and the diversity of higher education institutions within the Northwest region.
Specialized Accreditation for Programs or Colleges
Many undergraduate and graduate programs maintain specialized professional accreditation. The Office of Institutional Research maintains the most up-to-date list of over 80 ISU programs with specialized accreditation.
Colleges with programs having specialized accreditation requirements include:
College of Arts and Letters
College of Education
Division of Health Sciences
College of Science and Engineering
College of Technology
2015-2021 Accreditation Reporting Period
Accreditation, Assessment, Academic Program Review (AAAPR)
For more information about ISU's accreditation program, please contact: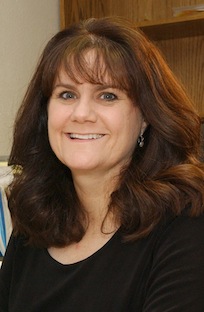 Cindy Hill, Ph.D
Vice Provost for Academic Affairs (Interim)