Undergraduate Curriculum Council (UCC)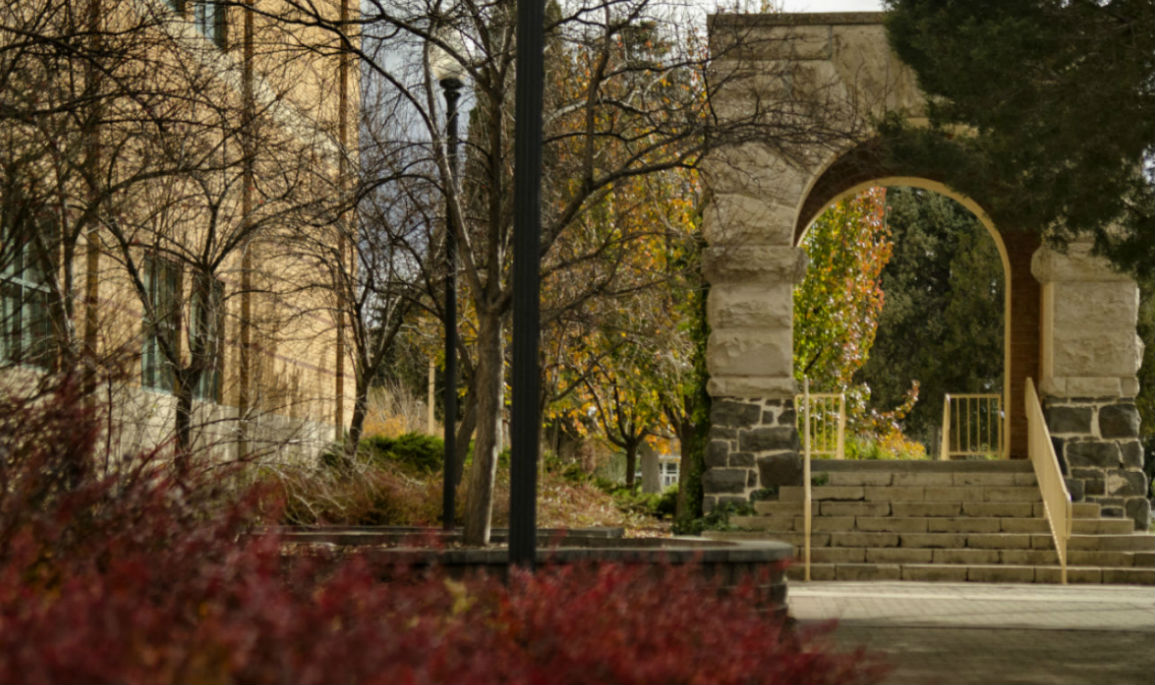 About the Undergraduate Curriculum Council (UCC)
The Undergraduate Curriculum Council (UCC) at Idaho State University exercises, at the University level, the faculty's primary responsibility for the fundamental area of undergraduate curricula, ensuring the quality and appropriateness of undergraduate courses and undergraduate degree programs offered by Idaho State University. The UCC reports to the Faculty Senate. The UCC's approval is required for all curricular and program changes that are to appear in the Undergraduate Catalog. The UCC's functions include, but are not limited to:
The approval of changes to undergraduate curricula, courses, and academic requirements;
The coordination of these curricular changes among the academic units and divisions of the university;
Continued evaluation and updating of the Undergraduate Catalog as the council approves changes to the curricula, courses, and academic requirements;
Identification of potential confusion with, or the dilution of, existing programs, courses, and degrees due to the proposed title of a new program, course, or degree;
Prevention of duplication with existing programs, courses, or degrees;
Detection of possible conflict with accrediting standards applying to existing programs, courses, and degrees.
UCC Chair Announcements
September 16, 2020
Dear department chairs and program directors,
As we settle into fall semester, I'm reaching out as the newly elected chair of the Undergraduate Curriculum Council. I have some fall reminders and deadlines to share. Please share this email with those faculty responsible for curriculum and catalog changes.
Key reminders:
The deadline for priority consideration of Undergraduate Curriculum Proposals to be included in the 2021-22 catalog is Monday, September 21.

Here is a link to a video tutorial for completing the proposal request form. There are written instructions available on the UCC website, but if you prefer video instruction, this may be helpful.
It will be helpful to you to identify and correspond with your UCC representative throughout the proposal process. Here is a link to the list of UCC members this semester.
To complete curriculum proposals by the September 21 deadline, we recommend

getting started as soon as possible by requesting a proposal

. The final step is to get sign-offs from various stake-holders around campus, and that process can take 1-3 days.

If you miss the priority consideration deadline

, it is still quite likely that UCC will be able to take up your proposal during the fall of 2020, but please plan to have any curriculum proposals submitted by October 21 at the very latest.
Chris Hunt at the Registrar's Office is often the final person to "clear" curriculum proposals because he is the detail editor and spends significant time reviewing and fine-tuning all proposals so that they conform to the catalog format

and do not conflict with other program offerings.

His efforts are paramount to courses and curriculum appearing as intended in our catalog.
I

f he is the ONLY person who has not signed off on your proposal, it will be considered submitted to UCC

.
However, it will not be taken up by UCC until Chris Hunt has finished his review.
Other helpful considerations:
If you have questions about whether a planned curriculum change in your program or department requires state action (letter of notification or full state proposal), please reach out to Catherine Read (wallcath@isu.edu or uccmail@isu.edu)
I will be releasing a series of tutorial videos to aid in the completion of the UCC proposal process. These are intended for those who find walk-throughs useful, and/or who find the proposal process a bit mystifying.

Going forward I will also be developing a FAQ page for curriculum proposers and representatives, attempting to respond briefly to the common questions and confusions we receive during the process.

Please know that the whole UCC proposal process is collaborative and constructive.
Your proposal will be created on a Google Document which will be shared with your representative, and all the key stakeholders in the process, including, but not limited to:

Chris Hunt (Registrar),
Catherine Read (Academic Affairs),
Corey Zink (Central Academic Advising).

At ANY point in the proposal process you are encouraged to reach out with questions, confusions, clarifications, etc - either via email, or even more efficiently, as a marginal comment in your Google Document (tag the person you feel might best respond to your inquiry).

We are generally a very helpful and responsive group, and the goal is to have a catalog at the end that accurately and effectively represents our programs and departments to the students!
Thank you for taking the time to review these notes. I look forward to working with you!
Best,
Carmen
--
Carmen Febles
Chair, Undergraduate Curriculum Council
Assistant Professor of Spanish | Global Studies and Languages
Chair Announcement Archives
Evolution of ISU's General Education Program