General Education Requirements Committee (GERC)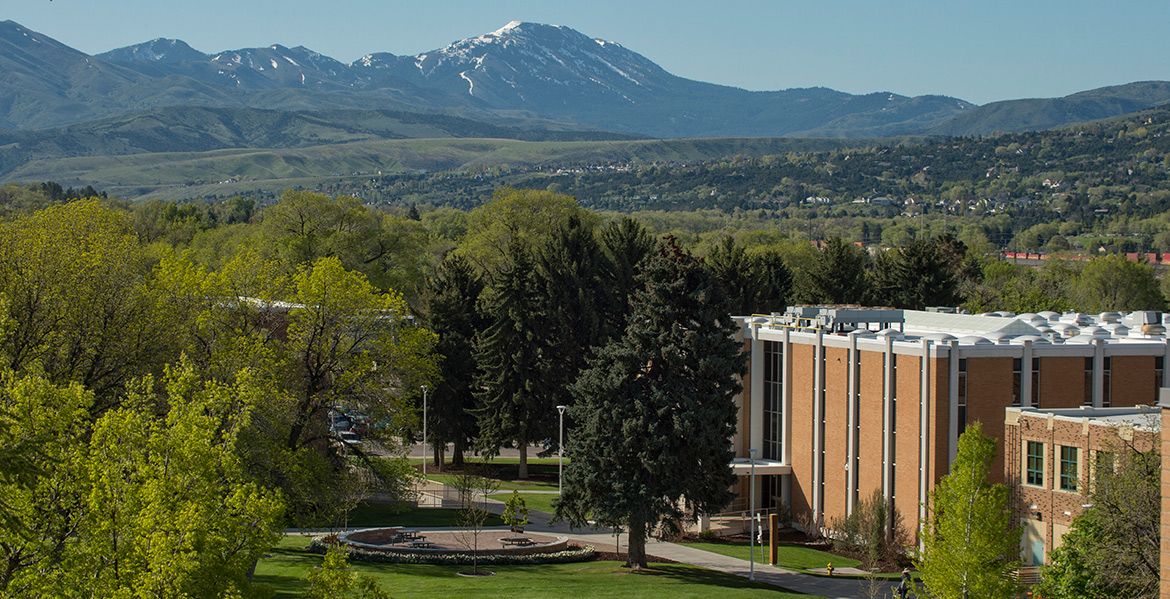 About the General Education Requirements Committee (GERC)
The General Education Requirements Committee (GERC) is a subcommittee of the Undergraduate Curriculum Council (UCC). The GERC reports directly to UCC. The purpose of the GERC is: to consider all courses and policies that relate to the University's general education requirements; to evaluate, on a regular basis, the University's general education courses for appropriateness, rigor, and assessment; and to make general education curricular recommendations based on these evaluations to the UCC. The General Education Objectives are to be reviewed on a staged 5-year cycle (meaning that not all of the Objectives need be evaluated at once).
Frequently Asked Questions about General Education Assessment
Does each iteration of a general education course need to undergo assessment?
Instruments from all delivery methods of a course and from all sections of a course should be included in the pool that is used for sampling.
What is the time period to be covered in the November assessment reports?
Each November report should address results from the previous academic year (e.g., November 2017 report includes 2016-17 academic year: Fall 2016, Spring 2017, and Summer 2017)
Do General Education Assessment results need to be reported every year?
Yes.
If a course is not offered in a given coverage year, is a report needed?
One report per course number should be filed each year. If the course had not been taught during the coverage year, the report should clearly indicate that.
The department is making some changes to the approved assessment plan for its general education course. What does GERC expect in these cases?
It depends on the type of changes intended.
GERC does not need to review:
Change in assessment instruments to be used.
Change in textbook(s) to be used.
Change in when the department will be discussing/implementing the results.
GERC, and often UCC, does need to review:
Change in sampling method(s).
Change in the learning outcomes that are being addressed, as in the case of Objectives that require a course meet 4 of 5 learning outcomes, for example.
Removal of a course from the general education program. (See instructions for removing a gen ed course.)
Course renumbering.
Change in course title.
GERC does not need to review my department's changes to the approved assessment plan. Shall I record these changes somewhere?
Yes. Please record this type of change on the approved assessment plan that is stored on Google Drive and can found on the Approved Assessment Plans webpage. If you need editing access to your course assessment plan, please contact gercmail@isu.edu.
GERC needs to review my department's intended changes. How do I proceed?
The steps are outlined on the Changing an Approved Assessment Plan webpage.
Is there a reason why I couldn't plan to use course grades as indicators of assessment for this process?
Normally, course grades indicate student-based assessment, rather than course-based or learning outcome-based assessment. It is likely that GERC would not have approved the use of course grades in your assessment plan. Please refer to the approved assessment plan for this course.
GERC Chair Announcements
December 13, 2022
Colleagues,
The General Education Requirements Committee (GERC) is conducting a Comprehensive Program Assessment of the General Education Program, as required in our five-year review cycle plan. All nine objectives have completed objective reviews; these reports will form the basis for the comprehensive review, along with other supporting information.
If you have questions or concerns about the Comprehensive Program Assessment, please contact your GERC representative or Joanne Tokle, Chair (joannetokle@isu.edu, ext. 2934)
Thank you for your interest in and continuing support of our General Education Program.
Best regards,
General Education Requirements Committee
14 April 2022
Colleagues,
The General Education Requirements Committee (GERC) is nearing the end of the review cycle of our
General Education program
. The eight completed Objective Review Committee reports are available on
GERC's Course and Program Assessment
webpage (expand the Objective Review Schedule tab at the bottom of that webpage), and the Objective 9, Cultural Diversity, objective review will be available soon. With the completion of all objective reviews, GERC will conduct an overall review/assessment of our General Education program in 2022-2023.
This is an opportune time to evaluate the success of our program in serving the critical mission of general education, and in the spirit of continuous improvement, consider how we would like to move forward. We ask your
participation in a survey
, which should take about 10 minutes to complete. Please complete the survey
by April 20, 2022.
Best regards,
General Education Requirements Committee
19 October 2021
Dear Department Chairs and Assessment Coordinators,
Thank you for our ongoing work with the General Education Requirements Committee (GERC) in managing ISU's general education program. I am writing today with the reminder that General Education Annual Assessment Reports need to be submitted by Nov. 1, 2021. Please forward this email as needed to the assessment coordinator(s) for your department's gen ed courses.
As you prepare your report(s) please bear in mind the following about the reporting process:
The time period for this year's reports is the 2020/2021 academic year (i.e., Fall 2020, Spring 2021, Summer 2021)

There should be only one report submitted per general education course per academic reporting year; please do not combine multiple courses into the same report unless it is a course/lab pair.

The data entered should be representative, including all iterations of the course: including multiple sections, varying methods of delivery (e.g., online, traditional classroom, hybrid, etc.), and any dual enrollment versions

Respondents are asked to provide responses based on the assessment plan previously submitted to and approved by GERC.

If a gen ed course was not taught during the 2020-21 academic year, please submit a report anyway indicating that the course was not taught. That will help alleviate GERC having to follow up on missing reports.

The form will ask for reporting on the following:
The percentage of students who satisfied each of the learning outcomes being assessed pertinent to the general education objective that your course meets
The direct and indirect assessment materials that were collected for the course
The process by which the assessment materials were reviewed
A summary of the key findings from your review of the assessment materials
A summary of any steps planned and/or taken in response to the review
A few notes about the Qualtrics reporting tool:
The link to the tool lies in BengalWeb under the Academics tab and in that tab's Institutional Research channel: General Education Assessment Reporting for Use by Departments.

The tool includes an option to review all input before submitting. Please carefully review your input before submitting, since all incorrect or duplicate submissions have to be manually identified, verified, and deleted to ensure the accuracy of the report data.

The confirmation email that you receive upon submission of a report includes both a copy of the report that was submitted as well as a link to revise that report, if needed.
If you or your assessment coordinators need any assistance with these assessment reports, you may contact Ann Hackert in the Office of Assessment (hackeann@isu.edu or assessment@isu.edu). You may also reach out to me or a GERC Representative from your college.
Note: reports do not need to be submitted for courses in Objective 9: Cultural Diversity; however, you do need to submit a Five-Year Assessment Report (Departmental 5-Year Objective Review Report Template) by January 18th, 2022.
Thank you all for helping us ensure we offer Idaho State University students the best general education experience possible.
Regards,
Matt Wilson
2021/2022 GERC Chair
Chair Announcement Archives
Evolution of ISU's General Education Program