Instructional Technology
Resource Center
Idaho State University Teaching Effectively During Times of Disruption, Coronavirus (COVID-19)
HyFlex Classroom Technology Instruction
Located in the lower level of the Eli M. Oboler Library, the Instructional Technology Resource Center (ITRC) is here to help Idaho State University faculty leverage technology to achieve effective learning-centered instruction. Our ongoing support role gives faculty the confidence to integrate technology in the learning environment. In our user-friendly facilities, we offer access to hardware, software and training in state-of-the-art technologies. By collaborating with the other university support services, the ITRC offers faculty one location to find the best approaches to teaching and learning with technology. Resources, like the Student Success Center, Educational Technology Services and Information Technology Services, provide the foundational support for the ITRC. As a team, we provide faculty with a complete technology resource for all levels of instruction.
Because we are aware of the challenges instructors face in terms of time and comfort with technology, our staff can aid you with the instructional design process for preparing and delivering technology-enhanced course materials. We step you through the design stages of analyzing, designing, developing, evaluating, and implementing instructional technology.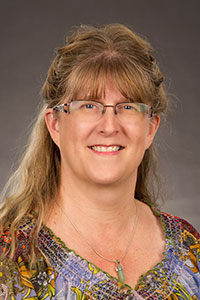 Lori R. Austill, Ed.D
Senior Instructional Technologist
(208) 282-3983
https://isu.zoom.us/j/2082823983
Lori Austill is a Senior Instructional Technologist and Accessibility Specialist in the ITRC. In those roles, she provides support and guidance to faculty as they adapt their course materials for online delivery; and oversees the process of converting instructional materials to accessible formats and the captioning of multi-media materials. She encourages faculty to weave sound technology and educational principles into their courses and uses the Quality Matters Rubric as the foundation for quality. Lori has completed the Quality Matters Teaching Online Certificate and is a certified peer reviewer and workshop facilitator.
Lori's education includes an Ed.D. in Higher Education Administration and an MS.Ed. in Instructional Technology from the University of Wyoming; a B.S.L.S. in Mass Communication and Public Relations from Montana State University; and an A.S. in Business Management from Northwest College.
Lori has over 15 years of experience working with instructional technology as an instructor, course designer, and distance learning specialist. She is a life-long learner and enjoys researching best practices in online learning in order to continuously improve her knowledge and skills.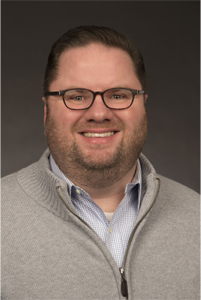 Mark Cooper, M.B.A
Instructional Technologist
(208) 282-1335
https://isu.zoom.us/j/2082821335
Mark Cooper is an Instructional Technologist who works with faculty to create new online courses and improve upon existing online courses. He has over 14 years of professional work experience as an instructional designer, eLearning developer, and organizational development consultant in the corporate sector and a deep passion for learning and development and principles of instructional design.
Mark's education includes a B.S. in Marketing and an M.B.A. with a focus in Information Technology and Organizational Development from Point Park University in Pittsburgh, Pennsylvania. Mark is a Certified Peer Reviewer through Quality Matters.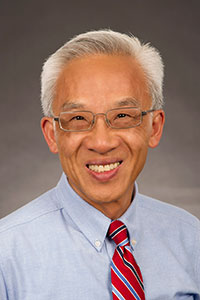 Lou Hong
Senior Software/Hardware Instructional Technologist
(208) 282-2552
Lou provides technical support for the PC's software and associated peripherals in the ITRC, Media Center, and Library Computer Lab. In addition, he tries to examine new technological trends and products for applicability in the Tech Center. Lou's experience is in the corporate/government workplace, providing comprehensive customer support directly to the end-user.
Sacha Johnson, M.Ed.
Senior Instructional Technologist
(208) 282-3954
https://isu.zoom.us/j/5695655975
MAKE AN APPOINTMENT WITH SACHA
Sacha is excited to be part of the ITRC team and to support ISU faculty as they design and develop multimedia materials and select instructional technology-oriented tools. Prior to coming to the ITRC, Sacha worked as an Instructional Technologist for ISU's Department of Biological Sciences.
Sacha earned a B.A. in Mass Communication, an M.Ed. in Instructional Technology, and is currently working on an Instructional Design doctorate. Her research and instructional interests include self-directed and scenario-based learning, learner motivation, adaptive instruction, and virtual laboratory simulations. She is passionate about helping faculty use technology to create authentic and meaningful online learning experiences that foster student learning.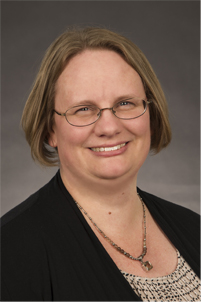 Lisa Kidder, Ph.D.
Quality+ Program Manager
(208) 282-2502
https://isu.zoom.us/j/2082822502
Lisa Kidder works with the ITRC team in supporting online course delivery systems. She has over 12 years experience in education and over 10 years integrating technology in education.
Lisa's education includes a B.A. in French and Chemistry Education from Brigham Young University, a M.A. in Educational Technology from Pepperdine University, and a Ph.D. in Instructional Design from Idaho State University. She is constantly learning and looking for ways to improve teaching and incorporate technology.
Prior to coming to the ITRC Lisa taught a variety of subjects in K-12 schools; supported faculty in incorporating technology; and spent several years teaching and supporting teacher candidates at Loyola Marymount University. Her love of teaching and learning along with varied subject interests helps her to match content with delivery.
Lori Piccolo, M. Ed
Instructional Technology Accessibility Specialist
208-282-3823
https://isu.zoom.us/j/2082823823
Lori is thrilled to be "back home" at ISU and part of the ITRC team. She looks forward to supporting faculty to develop student-centered online courses and upgrade their existing courses. Lori is passionate about matching the best technology needed to deliver optimum learning outcomes and create rich memorable learning experiences for students.
Before joining the ITRC, Lori taught Art and Technology in high school and worked in the Ed-Tech corporate sector as an educational consultant, instructional designer, and customer relationship manager. Lori has a B.A in Journalism, and an M. Ed in Instructional Technology from Idaho State University.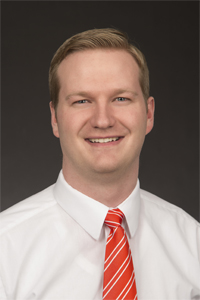 Lance Roe
Instructional Technologist
(208) 282-4309
https://isu.zoom.us/j/2082824309
MAKE AN APPOINTMENT WITH LANCE
Lance Roe is an Instructional Technologist who manages the front lab and student employees. He assists faculty with Moodle and other elearning technology. Lance can answer questions on using Zoom for web conferencing and provide training on eISU Online Proctoring. He enjoys learning about new technology and helping faculty leverage technology in their teaching and learning environments.
Lance worked as a student employee at the ITRC assisting faculty before being hired as an Instructional Technologist. He holds a bachelors in workplace training and leadership from Idaho State University and is working towards a masters degree in Instructional Design and Technology.
Michael Spall
Instructional Technology Consultant
(208) 282-4557
https://isu.zoom.us/j/2082824557
Michael Spall, Instructional Technology Consultant, is responsible for design, development, and production of curricular materials to support ISU faculty and staff. He has helped to maintain the LMS and other ITRC servers. Through his work in support of the initial pilot of ISU eLearning, Michael has become actively involved in the Moodle community, helping resolve issues and contributing code. He also helps train faculty and staff in the use of educational technology and best practices in the delivery of online content. Supervising student staff working in the ITRC front lab is another responsibility.
Before coming to the ITRC, Michael worked for American Falls School District, teaching math and computer classes for fourth through twelfth grade and managing a computer lab. He also supported faculty in the use of course management and other software. His background is in math and microbiology and he maintains a continuing interest in science and scientific computing.
Randy Stamm, Ed.D.
eLearning Coordinator
Office: ISU-Meridian Health Science Center
(208) 373-1744
https://isu.zoom.us/j/2083731744
MAKE AN APPOINTMENT WITH RANDY
Randy Stamm provides leadership and direction for web-based distance education efforts at Idaho State University (ISU). Since 1997, he has supported faculty with graphic design, instructional design, and web-based technology. He received an Ed.D. in Educational Leadership - Higher Education Administration, M.Ed. in Instructional Technology, a B.A. in Mass Communication, and A.A.S. in Graphic Design/Commercial Art.
Daphne Tseng, M.S.
Instructional Technologist
(208) 282-1448
https://isu.zoom.us/j/2082821448
MAKE AN APPOINTMENT WITH DAPHNE
Daphne ChingYu Tseng is an Instructional Technologist responsible for supporting faculty with online course design and development. She assists faculty with Moodle course tools and instructional design. She enjoys learning about new technologies and exploring the unlimited possibilities in online teaching and learning. Daphne holds M.L.I.S and M.S. from Emporia State University, and currently, she is working on her dissertation in Learning Technology. Her research interests include: learning theories, enhancing the experience and quality of online learning environment, workplace training, and instructional technologies.