Master of Occupational Therapy
The Master of Occupational Therapy program at ISU is a fully accredited course of study preparing students to sit for NBCOT's national certification examination and to enter the field as competent occupational therapists, helping their clients do what they want and need to do. Students progress through a curriculum that is grounded in the basic sciences but that emphasizes the importance of knowledge in both traditional and emerging practice areas. They gain an appreciation for such concepts as diversity and rural health and learn to deliver occupation-based treatments as part of an interdisciplinary team according to principles of evidence-based and reflective practice. Students complete all classroom and clinical requirements over the course of eight consecutive academic semesters beginning in the fall and finishing May of their third year. They emerge as skilled generalists, fully prepared to assume entry-level positions in all areas of contemporary occupational therapy practice.
The program will be available at two locations starting in fall semester 2022, in Pocatello and Meridian, Idaho. Successful applicants will be offered a seat at either campus, until one campus has reached its capacity, at which point all further admitted students will be assigned to the campus with vacancies. Students are admitted to the program based on the overall competitiveness of their applications, not their campus preferences. All courses will be delivered to both campuses simultaneously via state-of-the-art distance-learning technology. They will originate from either campus with a live instructor and be broadcast to a remote classroom on the other campus. Hands-on laboratory courses will be staffed with on-site faculty on both campuses.
Overview of the Bachelor of Science in Health Science
The Bachelor of Science degree with a major in Health Science is offered at ISU through the Division of Health Sciences and provides several pathways for students depending on their ultimate educational and career goals. The choice of four different areas of concentration allows students flexibility in meeting their professional goals.
The objectives of this multidisciplinary degree are to prepare marketable students for entry-level employment in the health care field and to prepare students for admission to professional schools or graduate programs.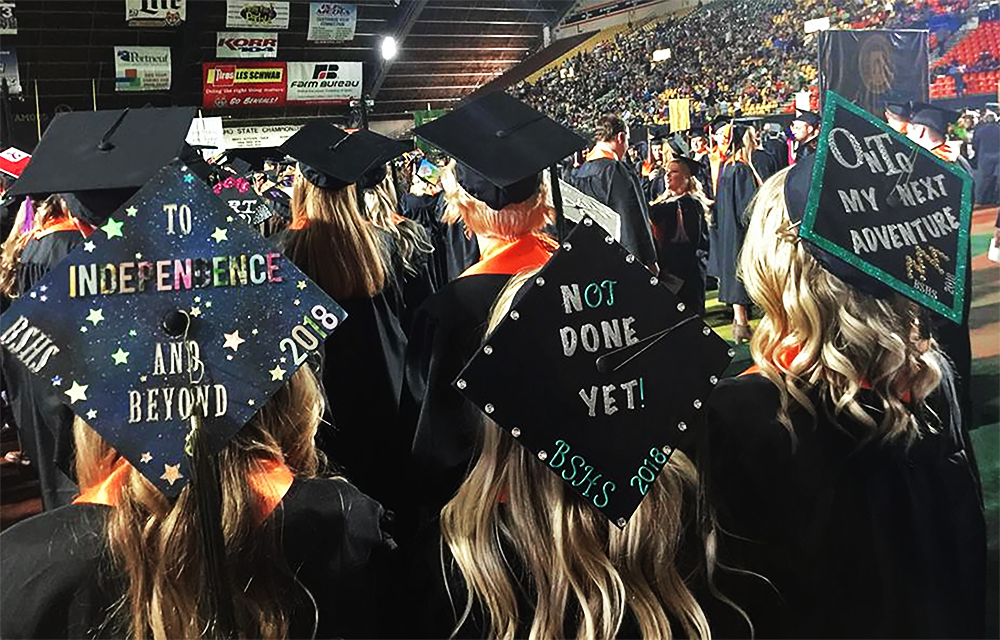 Core Requirements (20-24 credits)
Students pursuing a Bachelor of Science in Health Science must complete 8 of the 9 General Education Objectives (a minimum of 36 credits--see the General Education Requirements in the Academic Information section of this catalog). Students must also satisfy the core requirements listed below and the requirements for one of the health science concentrations. All graduates of this program will earn a B.S. in Health Science, regardless of which concentration is selected.
Required Courses (12 credits)
BIOL 3301 & 3301L
Anatomy and Physiology and Anatomy and Physiology Lab 1
4
DHS 4426
Research in Health Science
3
HE 2200
Promoting Wellness
3
HE/HCA 2210
or HO 0106
Medical Terminology and Commutations
Medical Terminology
2
1 Transfer students may also need to take BIOL 1101 and BIOL 1101L, which may also partially satisfy General Education Objective 5.
Professional Competencies (3 credits)
Select ONE:
| | | |
| --- | --- | --- |
| HCA 2215 | Healthcare Leadership | 3 |
| HCA 4475 | Health Law and Bioethics | 3 |
| HO 0107 | Medical Law and Ethics | 3 |
| PHIL 2230 | Medical Ethics | 3 |
Health Care (3 credits)
Select ONE:
| | | |
| --- | --- | --- |
| ECON 3303 | Economics of Health Care | 3 |
| HCA 1115 | US Health System | 3 |
Communication (3 credits)
Select ONE:
| | | |
| --- | --- | --- |
| ANTH 4409 | Clinical Medical Anthropology | 3 |
| COMM 4441 | Interpersonal Communication | 3 |
| COUN 3300 | Interpersonal Skills in Health Professions | 2 |
| ENGL 3307 | Professional and Tech Writing | 3 |
| HE 4410 | Health Behavior Changes Theory and Application | 3 |
| HE 4425 | Patient Education Skills | 2 |
Diversity (0-3 credits)
Each course in this group also fulfills one of the three previous competency areas. The credits for these courses are not counted twice if the course was chosen to complete an earlier core area.
Select ONE:
| | | |
| --- | --- | --- |
| ANTH 4409 | Clinical Medical Anthropology | 3 |
| COUN 3300 | Interpersonal Skills in Health Professions | 2 |
| HCA 4475 | Health Law and Bioethics | 3 |
| HE 4425 | Patient Education Skills | 2 |