2022 Chu Lectureship features Dr. William Guido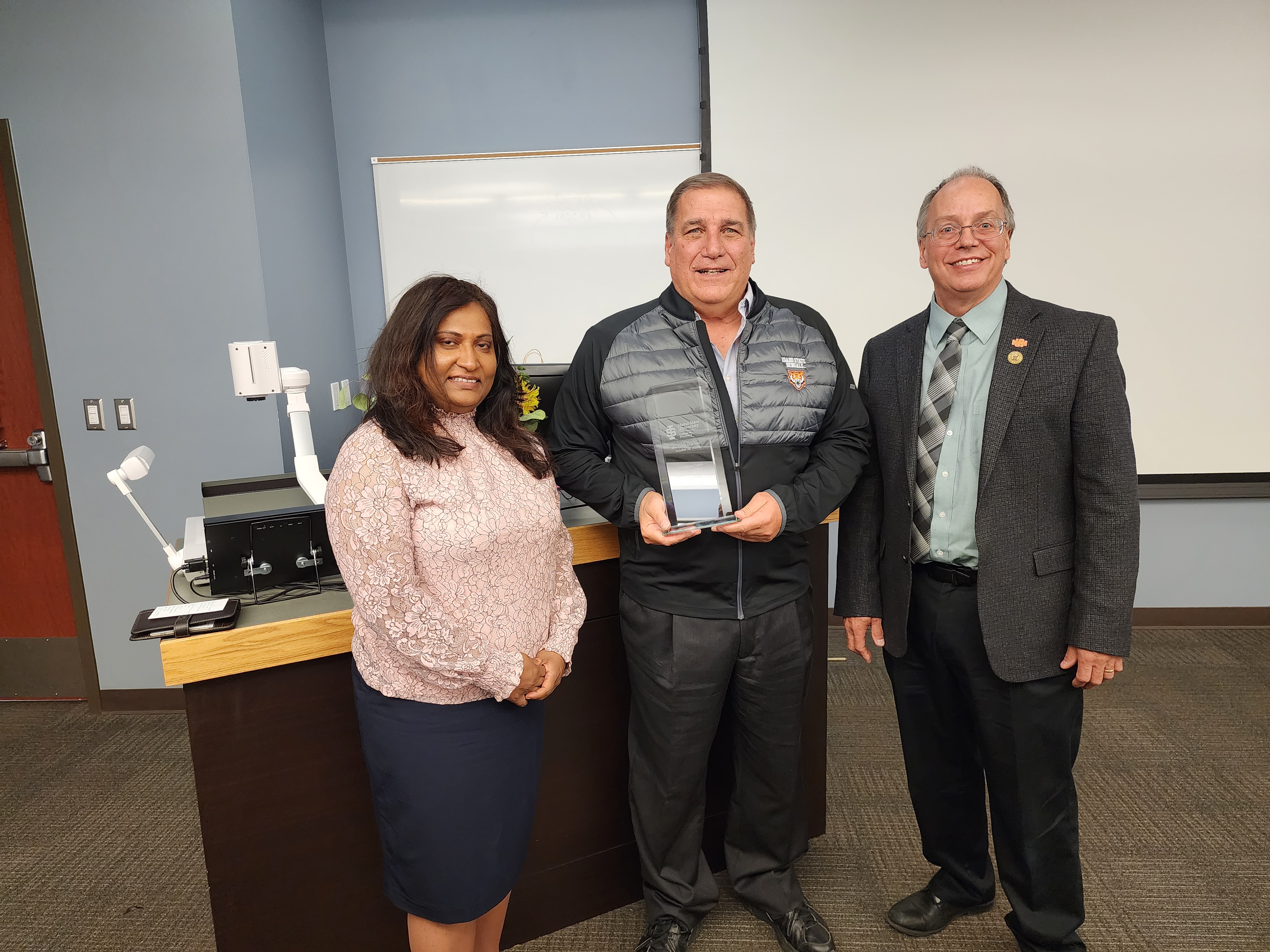 MERIDIAN - October 22, 2022
Thanks to the generosity of Dr. David and Mrs. Jane Chu, we are able to host the Chu Lectureship each year as part of the annual Pharmacy Recruiter Fair. This year Dr. William Guido, professor and chair for the Anatomical Sciences and Neurobiology at the University of Louisville School of Medicine, presented his research on "Organization of Mouse Visual Thalamus...It's Complicated."
Often judged as a simple relay, the visual thalamus represents a complex set of nuclei that do more than just shuttle retinal signals to visual cortex or other subcortical structures. Recent evidence suggests that the option offered by Facebook to describe one's relationship status, "it's complicated", is a more apt descriptor of visual thalamic structure and function. The seminar focused on the thalamic structures that receive, process, and transmit information about the visual world. While the dorsal lateral geniculate nucleus (dLGN) was the primary focus, new information about other thalamic nuclei, such as the visual sector of the thalamic reticular nucleus and ventral lateral geniculate nucleus (vLGN) was also discussed. Studies utilized mouse as a model system to understand thalamic organization and underscore how the application of modern molecular tools allow for unprecedented insights into the cell-type specific circuits that serve vision.
Click to learn more about Dr. Guido's Research.
The Chu lectureship is supported by a generous gift from Dr. David Chu and family. Dr. Chu was a 1970 MS graduate of the ISU College of Pharmacy. The Chu Lectureship was created in part "To secure an expert in the field of biomedical research and/or drug discovery to deliver lectures and scholarly programs to the students and faculty in the College of Pharmacy of Idaho State University."