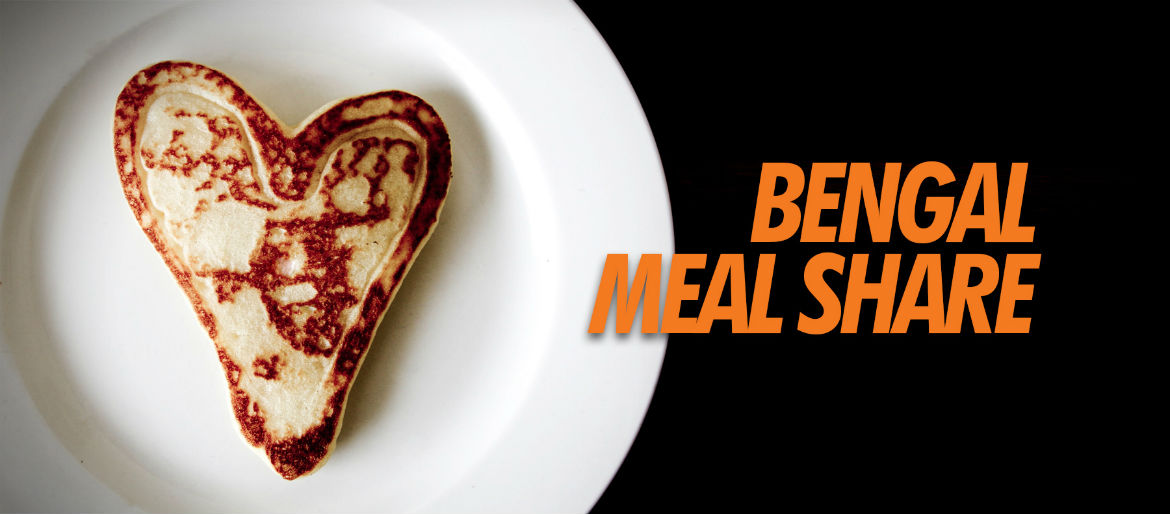 "Everything about the meal share program was excellent. With it, I was able to focus on my studies and achieved a 4.0 GPA for the semester. If you are in need of help I would strongly recommend the meal share program" (Meal Recipient).
The Bengal Meal Share program is an initiative that supports students who are experiencing food insecurity. Through this program, students are allowed to donate up to 10 meals per academic year from their meal plan, to students in need. This helps ensure that their fellow Bengal classmates have access to nutritious meals each day so they can stay focused on their studies and success.
What is Food Insecurity?
Food insecurity is the lack of physical or financial access to a sufficient amount of food that is affordable, sufficient, and nutritionally balanced. Access to quality food is of high importance for college students to maintain a healthy lifestyle and a driving force of success in and out of the classroom. To learn more about food insecurity and Idaho State University students, faculty and staff, please visit the Benny's Pantry website.
Donate Meals
Students who have a dining plan can donate meals by using the link below.
Note: Students wishing to participate in donating meals must be current on their Housing/Meal Plan payments.
Donated meals will be carried over each semester to ensure access to meals for all students throughout the academic year.
Donate Funds
Don't have a meal plan but would still like to help out? Anyone can contribute to help students experiencing food insecurity with a direct monetary donation by using the link below.
Request Meal Assistance
If you are an Idaho State University student experiencing food insecurity, you can request assistance through the Bengal Meal Share program by filling out a short application online. If you fill out the online application through the link below, you must be logged into your gmail account. Once your application is submitted, staff will contact you to discuss support, eligibility and the process for obtaining meal assistance. If you have an immediate need, please call 208-282-2794 or stop by the Dean of Students office. Otherwise requests will be responded to within 48 hours.
Contact
For questions or to discuss the Bengal Meal Share Program, please contact the Dean of Students office via email at deanofstudents@isu.edu or phone 208-282-2794. The Office of the Dean of Students is located in the Office of the Vice President for Student Affairs and Enrollment Management in the Pond Student Union Hypostyle, Room 204.