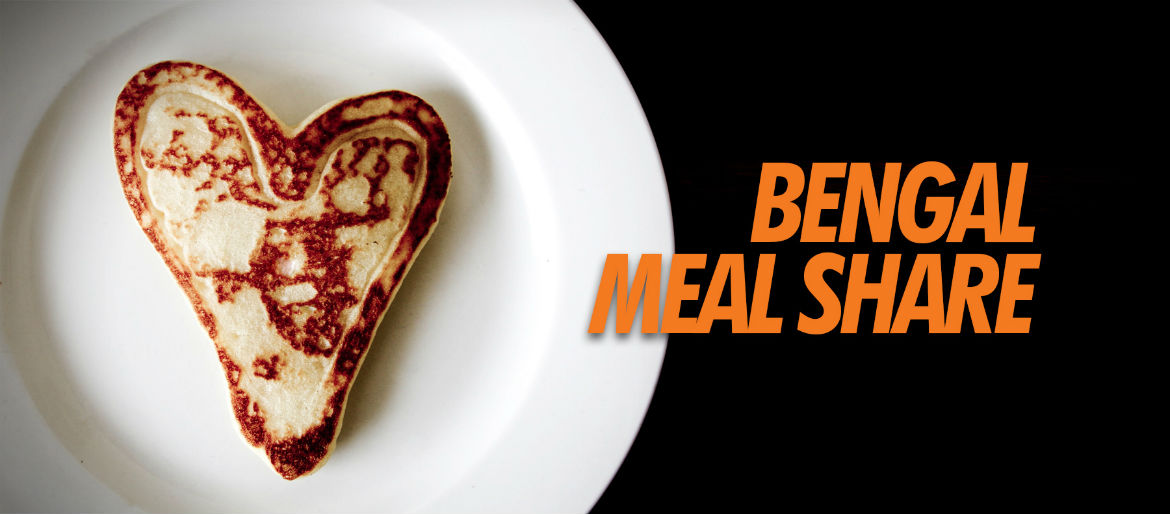 The Bengal Meal Share program supports students who are experiencing food insecurity. Through this program, students are allowed to donate up to 10 meals per academic year from their meal plan, to a pool for students in need. This helps ensure that their fellow Bengal classmates have access to nutritious meals each day so they can stay focused on their studies and success.
Donate Meals
Students who have a dining plan can donate meals by using the link below.
Note: Students wishing to participate in donating meals must be current on their Housing/Meal Plan payments.
Donated meals will be carried over each semester to ensure access to meals for all students throughout the academic year.
Request Meal Assistance
If you are an Idaho State University student experiencing food insecurity, you can request assistance through the Bengal Meal Share program by filling out the application below. If you fill out the online
application through the link below, you must be logged into your student email account. Once your application is submitted, a Dean of Students staff member will contact you to discuss support, eligibility
and the process for obtaining meal assistance. Otherwise, requests will be responded to within 48 hours.