Get To Know The IPO Staff
Shawn T. Bascom
Assistant Director of Admissions, International Programs
Office: Museum Building #12, Room 426
Master of Public Administration, Idaho State University
Bachelor of Music, Idaho State University
Shawn was raised in southern California and has lived in Idaho since 1992. He has a wife, three boys and a daughter. Shawn gained an appreciation and love for international education while attending Idaho State University and has been working at ISU since 1999. He is currently the Assistant Director of Admissions over International Programs and enjoys assisting international students succeed in their pursuit of higher education. Shawn's experience in international higher education includes international admissions, study abroad advising, F-1 and J-1 regulations and student and scholar advising. In his spare time, he enjoys traveling, performing and writing music and spending quality time with his wife and kids.
Jesse Kiboko
Immigration Advisor/Coordinator
Office: Museum Building #12, Room 426
Bachelor's degree, International Business; Bachelor's degree,Business Administration and Computers, Bachelor's degree, Business Management
Jesse came to Idaho State University after serving thousands of international students and refugees from more than hundred different countries. He Joined the International Program Office in June 2011. His professional career includes extensive experience in international students advising on immigration issues, and academic advising. He has enjoyed working with current and new international students and helping them make the transition to this great University.
Jesse is excited to be one of the International Programs Office staff members at Idaho State University in Pocatello where beautiful mountains meet heaven. When not advising students at work, Jesse enjoys watching basketball, football, and soccer.
He always wants international students to know that they are in good hands at ISU, hopes you enjoy your experience as a Bengal, and looks forward to helping students.
Outside of professional interests, he travels widely; he tries to play basketball, and volleyball, soccer, and guitar.
Nitin Srivastava
Academic Advisor
Office: Museum Building #12, Room 426
Doctoral degree, Curriculum and Instruction, Master's degree, Physics; Bachelor's degree with Honors, Physics
Nitin joined the IPO team in Fall 2015 and since then has immensely enjoyed working with international students.
Before joining the IPO team, he earned his doctorate in education (Curriculum and Instruction) from West Virginia University where he advised various student populations including international students, coming from diverse academic, socioeconomic, and cultural backgrounds. He also conducted several advising workshops, coordinated tutoring sessions, and taught courses like First Year Seminar and College Student Success. These experiences provided him an extensive awareness about the kind of challenges that international students face as they make the transition to adjust to college life.
Nitin values the importance of a caring attitude and a healthy advisor-advisee relationship for the growth and development of students. He takes pride in helping international students succeed in their academic and career goals.
Please feel free to see him if you have any questions related to course registration and selection, major and minor requirements, projected GPA calculation, projected study plan, course articulation, scholarship requirements (sponsored students), study and time management skills, university policies, online course waiver forms, student resources, academic deadlines, personal issues etc.
Professionally his interests are in student advising and development, student transition and retention, higher education curriculum, program evaluation and global education.
Personally he loves cooking, watching movies, and exploring the beautiful state of Idaho.
Kirby D. Sholette
Recruiter/Study Abroad Coordinator
Office: Museum Building #12, Room 426
MSc Zoo Conservation Biology, University of Plymouth, UK
BA Historic Preservation and Community Planning, College of Charleston, SC
BA Art History, College of Charleston, SC
Kirby was raised in Atlanta, GA and attended college in Charleston, SC. During her undergrad years, she spent one year studying abroad at the University of Newcastle, Australia. After graduating, Kirby taught English to kindergartners in Bangkok, Thailand before going on to get her Masters at the University of Plymouth, UK. She moved to Idaho in 2017 and began working at ISU as an Admissions Advisor and moved to her current role as International Recruiter/Study Abroad Coordinator in June 2019.
In her spare time, Kirby enjoys spending time with her dog, Brisket, and exploring all of the beautiful places that Idaho has to offer.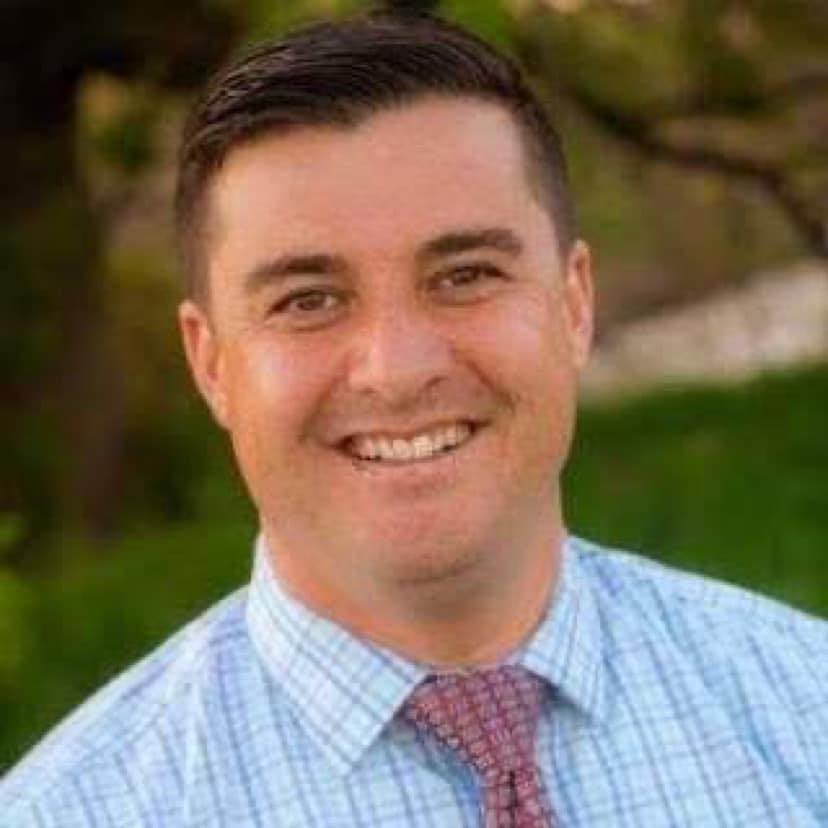 Abdul Khalil Azizi
International Faculty and Scholar Advisor
Office: Museum Building # 12, 437
Master's degree, Political Science
Khalil was born and raised in Afghanistan. After completing high school, he began to work with the United Nations in Kabul. In 2007, he came to Idaho State University to continue his higher education.
Khalil joined Idaho State University in 2007. Before joining the IPO office in 2016, Khalil worked in different departments in different positions throughout his career at ISU. He graduated with a Master's degree in Political Science from Idaho State University.
Khalil is currently serving as International Faculty and Scholar Advisor in the IPO.
Khalil values the importance of higher education, and he believes that every individual should have the opportunity to receive their high education. Khalil enjoys abroad range of outdoor activities here in Idaho, and he also enjoys reading books, drinking coffee, and spending quality of his time with his family when he is not at work.